IN THIS ISSUE:

Richelieu's acquisition of Task Tools firmly entrenches it in hand tools, PTA
UFA boosts e-commerce, fine-tunes procurement, and bolsters supply chain
Lowe's expands services for pros in Canadian and U.S. stores
CHHMA rebrands and seeks to expand mandate beyond vendors

PLUS: Kemptville Building Centre joins BMR, Matériaux Appalaches joins TIMBER MART, two more join Castle, Bryan Evans joins OMC, Lowe's Canada donates big, Canac faces software problems, Orgill invests in its distribution network, GreenFirst to acquire six lumber mills, AGT completes acquisition of Rhino Carbon Fiber, and more!

Richelieu's acquisition of Task Tools firmly entrenches it in hand tools, PTA

Well known for its ranges of fasteners, decorative hardware, and cabinet hardware, Richelieu Hardware is positioning itself in new categories with its latest acquisition.

Richelieu purchased the shares of Task Tools in a deal announced last week at the same time as the release of its Q3 results. Task is a Delta, B.C.-based hand tool and power tool accessory company, which also has a facility in Brantford, Ont. It represents brands such as Task Signature and Tuf-E-Nuf.

The family-owned business has been in the hands of Craig Caplan, son of company founder Michael Caplan, who established Task Tools in 1968. Craig Caplan will stay on to continue managing operations under Richelieu, while the Caplan family will hold on to the properties in Delta and Brantford.

Richelieu has been on an acquisition trajectory for many years, buying up companies both here and in the U.S. Last year, the company bought The Mibro Group, another supplier of hand tools and power tool accessories. With these companies in its stable, Richelieu has firmly established its presence in those categories.

Further expansion efforts will be fueled by Richelieu's financial performance. The company turned in strong first-quarter sales of $297.6 million, a 19.3 percent increase driven mainly by internal growth. Canadian sales were up 36.6 percent.

And the growth plan continues. Richelieu has also signed agreements in principle to acquire two Canadian distributors. These acquisitions combined would bring additional annual sales of approximately $36 million, the company says. 

UFA boosts e-commerce, fine-tunes procurement, and bolsters supply chain

At UFA, developing an integrated online strategy for its bricks-and-mortar stores has been an important part of the company's agenda during the past year. Glenn Bingley, vice president, agribusiness and supply chain at UFA, says e-commerce has become a big driver for the company.

"We went live with buy-online,pick up in-store at all our stores last year. We are committed to giving customers personalized options for how they do business, whether it's in-store or online, and we will continue to invest heavily in our e-comm platform and technology," he says.

"In fact, since the very beginning, UFA has continuously adapted to changing times and technology by expanding our product and service offerings, so that we can provide our members and customers with what they need and where they need it." 

The business has been focused on a whole range of areas, Bingley adds. "These include improving our supply chain and our logistics, as well as our distribution and procurement. We've actually streamlined our supply chain and we're going to be making investments to strengthen our supply chain even further."

On the procurement side, UFA is refining its assortments. "We've added more products related to livestock health and feed. For example, we're proud to have introduced Prostock, UFA's brand of minerals, forage seed, and milk replacers," Bingley notes. "ProStock provides a range of products to ensure the health and well-being of animals. We are always looking at new offerings for our members and customers."

He adds that the company has performed a series of category reviews over the last couple of years to improve assortments for core customers—the farmer, rancher, and the acreage owner.

"Another area that has grown rapidly for us has been lawn and garden and outdoor living to support the rural lifestyle," he continues.

This past year has demonstrated the importance of UFA being open and ready to serve customers. "Agriculture is essential, and we needed to be there to help the business of agriculture move forward," says Bingley. "We've been around for over a century, we were there this past year, and we will be there in the future."




Lowe's expands services for pros in Canadian and U.S. stores

Lowe's Cos. has unveiled a new series of initiatives to attract more pro and contractor customers. At the heart of the new offerings in its U.S. stores is the Pro Zone, a dedicated area near the pro entrance with convenience personal care products at checkout. Pro customers will also get a dedicated checkout.

That market is an important one for the giant retailer—and one that is sees growing at a faster rate than its DIY business. Lowe's estimates that its pro product market is worth more than $400 billion and is expected to grow faster than the overall U.S. home improvement market in the coming years.

But many of the initiatives rolling out reflect services and programs already in place in Canada, where the pro business is likewise considered a priority growth segment.

The new offerings at the U.S. stores include:

The Pro Zone, a dedicated area near the pro entrance;
larger parking spots for pickup trucks and their trailers;
phone charging stations at the pro desk;
a convenience rack with products not sold in-store before, such as pain relievers, sunscreen, and hand care;
flexible credit options and extended terms for commercial account users.

In Canada, Lowe's has been developing added features of its own to strengthen its relationship with its pro customers. In September 2020, it introduced VIPpro, an app-based program to give pro customers an improved and integrated purchasing experience.

The larger parking spaces and dedicated pro team to aid checkout for contractors also already exist in Canada. Lowe's Canada says it aligns with the U.S. whenever possible, adapting strategies to accommodate the three Lowe's Canada banners—Lowe's, RONA, and Réno-Dépôt.

The VIPpro program likewise represented a Canadian solution for the Canadian business across the banners. As for flexible credit options rolling out in the U.S., once again, Lowe's already has these in Canada, with account receivables management, a commercial credit card, and charge accounts available at RONA and Réno-Dépôt stores.

CHHMA rebrands as it seeks to expand mandate beyond vendors

Members of the Canadian Hardware & Housewares Manufacturers Association voted at their recent AGM to approve a new name and a new mandate for the organization.

Over the coming months, it will gradually rebrand itself as the Canadian Home Products Trade Association (CHPTA), or L'Association Canadienne du Commerce des Produits de Maison (ACCPM) in French.

The association, which represents manufacturers and agents in hardware and housewares, has been around for 52 years. Now, it's looking to reach a wider audience. The move is intended to help the organization's membership grow by appealing to a larger audience beyond the vendor community. That will include retailers, dealers, builders, tradespeople, suppliers, and end consumers, as well as other industries and product markets.

The association's mission will be to provide value to members by increasing their growth and profitability, expanding their sales reach, accessing industry intelligence, and supporting professional development. 

Bryan Evans is the first Canadian sales representative hired by OMC Tools & Hardware. He was previously with Positec and prior to that, Greenworks Tools. He reports to Omar Chaaban, OMC's co-owner, who, with his brother Matt, grew their business in Lebanon to be the dominant tool retailer and supplier there. Now they have exclusive rights to do the same in Canada, operating from a facility in Mississauga, Ont.



 

... that the Hardlines Podcast Series, What's in Store, has gone live? Our inaugural episode features an exclusive interview with Tony Hurst, the president of Lowe's Canada. Be sure not to miss this important update from one of the country's leading home improvement retailers. Click here now to sign up for the Hardlines Podcast Series!

RETAILER NEWS

Kemptville Building Centre in Kemptville, Ont., has joined BMR Group. At 63,000 square feet, the second-generation family business is notable for its large size. It has several specialized departments, including kitchen, bathroom, and window and door renovations. Owned by Eric Norenberg, the store employs between 55 and 75 employees depending on the season.

Matériaux Appalaches in Lévis is the third Quebec dealer to join TIMBER MART this year. Owners Éric Mercier Lessard and Éric Fournier bought the business in December of last year. It includes a lumber yard and an 8,000-square-foot building and offers lumber, sheet metal, interior and exterior doors, Trusscore, siding, and insulation.

Lowe's Canada presented $10,000 to Sleep in Heavenly Peace (SHP) in Windsor, Ont. The organization's mandate is to ensure every child in the community has a suitable bed. Founded in September 2020 by Brian Cyncora and his wife Terry, the Windsor-Essex SHP chapter will use these funds to help buy the tools needed to start building beds and procure materials to build their first 100 beds for local kids.

Canac was forced to reset its computer systems in the face of software problems, Le Journal de Montréalreports. Customers were obliged to pay cash while the reboot was in progress since electronic card payments could not be accepted. Patrick Delisle, the chain's marketing director, said there was no indication of a cyber-attack.

Castle has continued its expansion with the addition of BDC Lighting and All Trade Supply in Brampton, Ont. Owned by Victor Narula, the business plans to offer a wide range of building material products. Another member, in Quebec, has also joined. Deschenes & Cie. Inc. in Price, a gateway community to the Gaspésie, was recently acquired by Victor and Gabriel Boucher, along with their father Bruno.

Orgill continues to invest in its distribution and logistics network. Its new Rome, N.Y., distribution centre already is receiving product and just months away from being fully operational. Now, the wholesaler plans to nearly double the size of its Hurricane, Utah, facility. The decision to expand was driven by the growth of Orgill's customer base in the western U.S.

GreenFirst Forest Products has reached an agreement with Rayonier Advanced Materials to acquire six lumber mills in northern Ontario and Quebec. The deal, valued at US$214 million in cash and shares, also includes a newsprint mill in Kapuskasing, Ont. Rayonier acquired the mill assets of Tembec in 2017. GreenFirst was known as Itasca Capital until the beginning of this year.

AGT Products Inc. USA, a distributor of prefinished subfloor products, has completed the full purchase of Rhino Carbon Fiber Products USA, an Ohio-based carbon fibre and concrete repair products supplier. According to AGT, the acquisition serves its growth strategy through geographic expansion in the United States and Canada. The U.S. supply office will be located in Zeeland, Mich., with the headquarters remaining at AGT's Mississauga, Ont., location.

 

Sales of existing Canadian homes climbed 5.2 percent in March to set another record. Sales gains were largest in Greater Vancouver, Calgary, Edmonton, Hamilton-Burlington, and Ottawa. Actual (not seasonally adjusted) sales activity for the month was up 76.2 percent. (Canadian Real Estate Association)

U.S. retail and food services sales for March were $619.1 billion, an increase of 9.8 percent from the previous month. (U.S. Census Bureau)

Hardlines HR Advisor, the newest monthly publication from Hardlines, is all about helping you manage the people side of your business. This new monthly newsletter features valuable industry knowledge and tips to help business owners and managers deal with the well-being of their people. Click here to sign up now.

"At UFA, we look to our members and customers to guide our decision-making and it's reflected in the products we carry and the services we offer. It's one of the special things that make a co-operative different from any other business."
—Glenn Bingley, vice president, agribusiness and supply chain at UFA, on that co-op's relationship with is member-owners throughout Alberta.

 
Classified Ads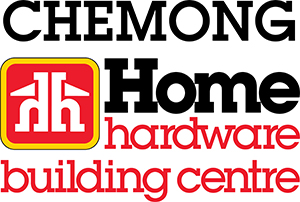 Chemong Home Hardware Building Centre in Peterborough is looking for an experienced and professional Lumber Yard Manager to join our team. An individual who is a proven leader, problem solver, detail oriented and willing to go above and beyond will thrive in this role.
The Lumber Yard Manager will be responsible for overseeing all aspects of the Lumber Yard operations including maintenance of facilities, inventory control, merchandising, sales, cost containment, personnel management and motivation. Objectives are accomplished by personal action and/or delegation of responsibility as appropriate. The Lumber Yard Manager performs all assigned tasks with sufficient speed and accuracy to ensure warehouse operations run safely, efficiently, professionally, and courteous and prompt customer service is maintained at all times.
To view our full job posting and to apply please visit: https://ca.indeed.com/viewjob?cmp=Chemong-Home-Hardware-Building-Centre&t=Lumber+Yard+Manager&jk=6c997f0ed1685a3a&q=chemong+home+hardware&vjs=3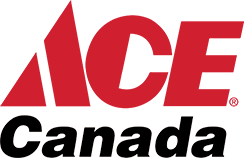 ACE Lead Merchandiser 

The ACE Lead Merchandiser is responsible for leading the ACE Merchandising Team to organize, set & merchandise retail ready products in customer stores under conversion to the ACE Canada banner.


Looking to post a classified ad? Email Michelle for a free quote.
Privacy Policy | HARDLINES.ca



HARDLINES is published weekly (except monthly in December and August) by HARDLINES Inc.
© 2020 by HARDLINES Inc.
HARDLINES™ the electronic newsletter www.HARDLINES.ca
Phone: 416.489.3396; Fax: 647.259.8764

Michael McLarney — President— mike@hardlines.ca
Christina Manocchio — Editor— christina@hardlines.ca
Geoff McLarney — Assistant Editor— geoff@hardlines.ca

David Chestnut — VP & Publisher— david@hardlines.ca
Michelle Porter— Marketing & Events Manager— michelle@hardlines.ca
Accounting — accounting@hardlines.ca

The HARDLINES "Fair Play" Policy: Reproduction in whole or in part is very uncool and strictly forbidden and really and truly against the law. So please, play fair! Call for information on multiple subscriptions or a site license for your company. We do want as many people as possible to read HARDLINES each week — but let us handle your internalrouting from this end!

1-3 Subscribers: $495
4 -6 Subscribers: $660
7 -10 Subscribers: $795
11-20 Subscribers $1,110
21-30 Subscribers $1,425

We have packages for up to 100 subscribers!

For more information call 416-489-3396 or click here
You can pay online by VISA/MC/AMEX at our secure website, by EFT, or send us money. Please make cheque payable to HARDLINES.