IN THIS ISSUE:

CanSave founders share their story in our latest podcast
Orgill's upcoming buyer market will feature live and virtual opportunities
Lowe's Canada and other retailers promote jobs this spring
Are vaccine mandates for truckers hurting supply?

PLUS: New owner for Duchesne et Fils, Canac on track to open store in Rivière-du-Loup, Lowe's rolls out a brand for housewares, Spectrum has Q1 loss, Masco reports Q4 profits, Honeywell sees fourth-quarter earnings rise, Resolute Forest Products posts loss, and more!

CanSave founders share their story in our latest podcast  

The establishment of CanSave, the Barrie, Ont.-based specialty LBM distributor and manufacturer, had unlikely beginnings, and all because of the weather.

Co-owners Cully and Larry Koza share the story of the rise of their company in the latest episode of The History of Home Improvement, our podcast series. Listen to their story later this week.

The brothers operated an attic insulation company in the early 1980s called Can-Save Insulation. When a tornado blew through central Ontario in 1985, roofing repairs became a priority overnight. The Kozas were already installing WhirlyBird brand turbine roof vents as part of their insulation business. All of a sudden, the demand for these products soared and they began getting calls from dealers throughout the affected region. Larry and Cully explain how they took advantage of a new opportunity and quickly found themselves in the specialty building materials distribution business.

Responding to calamities has been a trademark of the company, something the brothers talk about in detail in this new podcast. Listeners will learn how CanSave positioned itself following the worldwide recession of 2008, overcoming supply chain issues back then to add manufacturing to the mix. You'll also find out how they became the largest Ontario customer for one courier company—and why.

Over the years, the company kept adding products—and kept growing. "We took on lines that were too small for the commodity guys to ship and to sell and care about, and hard for the Americans to ship to small towns in Ontario," says Larry. "Through those years we grew multiple times, into new warehouses, more racking, more sales guys, more product lines. It was a fun time."

The podcast recounts the details of CanSave's evolution from distribution into manufacturing, providing dealers with the products and the sales platform to compete in the kitchen cupboard and pre-hung door markets.

(Hear the full story of how the entrepreneurial spirit of two brothers drove CanSave from an insulation company to a specialty distributor, and then into kitchen and door manufacturing, in the latest episode of our podcast series, The History of Home Improvement. Click here to join our mailing list and get notified when this one goes live on Wednesday!)

 

Orgill's upcoming buyer market will feature live and virtual opportunities

With Orgill's Spring Buying Event less than two weeks away, Orgill customers and staff will have the chance to meet in person for the first time since before COVID. But thanks to an enhanced virtual component, these dealers will now have more ways than ever to interact and more opportunities to engage their own teams.

In a call to journalists last week, Orgill president and CEO Boyden Moore (shown here), with Greg Stine, EVP of marketing, shared some of the details of what to expect at the event, which will take place in Orlando, Fla., Feb. 24 to 26. It will also be a celebration of the company's 175 years in business.

There's been a lot of good response with the dealers coming to the live show at the same time as the virtual show, said Moore. "That's the first time for us."

Despite having a live event, the company has also recognized the value of keeping a virtual component. Moore pointed out that companies bringing their core teams to the live show can also have additional store members back home participate virtually. They can participate in online buying and join some of the show's educational seminars remotely. "It really takes the experience of in-person attendance to another level and it lets us take the virtual buying to another level too."

But the value of networking, connecting with Orgill reps and vendors, can't be replicated virtually. Even buying online prevents dealers from experiencing the products first-hand. "Our online events have been very successful for showcasing new products," said Stine. "But nobody could touch and feel the products. There's a pent-up demand for that," he said, which will be addressed at the upcoming show.

Along with this live event and the virtual show, Orgill will host three more virtual events through 2022, to give dealers more opportunities to keep abreast of the latest products and pricing specials.

Lowe's Canada and other retailers promote jobs this spring

 

Lowe's Canada launched its spring hiring campaign last week, accompanied by announcements that it seeks to fill over 5,000 positions in its Lowe's, RONA, and Réno-Dépôt corporate store network.

Announcements of hiring initiatives by large retailers have long offered a feel-good publicity nod, reflecting a retailer's contribution to the economy and the communities it serves. Under COVID, these campaigns have become much more than that.

The need for employees in every sector has become more acute as working from home, side-gigs, and general exhaustion from work that's not considered personally rewarding have had their effect on the labour market. Add to that the challenge among front-line retail workers as they contend with customers who pose frustrating and oftentimes dangerous behaviour in their stores.

These announcements serve the added function of notifying local markets of the availability of jobs. At the beginning of February, Home Depot in the U.S. issued a release of its own about its drive to hire 100,000 people this spring. The jobs, both full-time and part-time positions, include customer service and sales, store support, freight, merchandising, and warehouse.

The messaging often stresses that joining a hardware or building supply dealer can be more than a job: it can be part of a meaningful career. The U.S. Home Depot message includes mention of Crystal Hanlon, who began her Home Depot career as a cashier and today leads the company's northern division stores as president. Hanlon has even been named one of Fortune's Most Powerful Women in business.

Home Depot Canada messaging in the past has included mentions of former Home Depot Canada president Jeff Kinnaird's start as an associate in the yard at a Home Depot store in Richmond, B.C.

At Lowe's Canada, the message is similar. "With the home improvement growth we have seen over the past two years, our network offers much more than just a job; it offers the perfect learning ground for anyone who wants to develop their skills and grow," said Marc Macdonald, SVP of human resources, in a release.

Over the next two months, Lowe's Canada will host hiring events at the national, provincial, and local levels, inviting job seekers to meet with members of its recruitment team. Available positions include receiving clerks, sales associates, and night crew members, along with administrative support and merchandising roles.

Are vaccine mandates for truckers hurting supply? 

The actions of truckers protesting the imposition of vaccine mandates have dominated headlines, but industry observers have their concerns about the measure's potential impact as well.

Both Canada and the U.S. began requiring proof of adequate vaccination last month for non-citizen truckers crossing the border. Unvaccinated Canadian truckers must complete a quarantine after arrival, but they're permitted to make their deliveries before they do so.

The response to the mandate from public health specialists has been mixed. "A vaccine requirement for a select group of people I don't think is highly likely to make a big, huge difference in the short-to-medium term," Dr. Lynora Saxinger, an infectious diseases researcher at the University of Alberta, told CBC News.

On the other hand, a University of Saskatchewan epidemiology professor judged the policy scientifically sound. "More than any sector of workers, truckers are constantly mobile and cross many jurisdictions," Dr. Nazeem Muhajarine told CBC.

The Canadian Trucking Alliance has taken pains to underscore the overwhelming uptake of the vaccines among its ranks. According to its figures, only around 10 percent of truckers are not fully vaccinated.

Even if the mandates were dropped in Canada, they will still exist in the U.S. "This regulation is not changing so, as an industry, we must adapt and comply with this mandate," president Stephen Laskowski said in a statement.

Still, the raw numbers are enough to add even more strain to an already crunched supply chain. The Canadian Chamber of Commerce and the Retail Council of Canada are among the lobbying groups that have expressed concern about the mandate's impact on logistics.

Heather Rodman is the new northern Ontario addition to stocking distributor Square Deal's sales team, reporting to co-owner Todd Schoular. She was most recently with LavaGrip, and before that served as northern Ontario territory manager for EAB (Exchange-A-Blade).

Don Demens, president and CEO of Western Forest Products, has announced his intention to retire by March 31, 2023. Demens will continue in his role until a replacement is found.

... that now's the time to save money on our exclusive reports? The Hardlines Retail Report and the Hardlines Market Share Report provide the one-two punch of industry research you need to plan for 2022—and you'll save 20 percent. This research is not available anywhere but at Hardlines, and it won't be updated until July 2022. Take advantage of additional savings if you buy both reports together. Click here to order now!

RETAILER NEWS

Despite delays, Canac says it remains on track to open a new store in Rivière-du-Loup, Que. The chain acquired the site in 2017 and at the time expected an opening as early as 2019. But environmental regulations, among other factors, caused the date to be pushed back. Canac still hasn't set a date for the store's opening but is aiming for 2023.

Lowe's Cos. is rolling out a new private brand for housewares and décor. Origin21 (the name evokes the company's founding in 1921) is designed with "the stylish, trend-seeking millennial consumer" in mind. It complements the company's existing home décor private brand, allen + roth. Origin21 will initially include patio furniture and home décor accents alongside lighting, seasonal, outdoor living, and lawn and garden items.

Greater Montreal-based private equity firm Namakor Holdings is the new owner of Duchesne et Fils. Founded in 1927 and female-led since 1995, Duchesne is a family business, with general manager Audrey Duchesne-Milette representing the fourth generation at the reins.  It supplies products ranging from siding and roofing to nails and reflective insulation. Christian Dauphinais joins the company as president and CEO. Sylvain Toutant is chair of Duchesne's board, succeeding Françoise Duchesne. Toutant has headed up a number of companies including Réno-Dépôt and the Société des alcools du Québec.

Spectrum Brands Holdings had an adjusted Q1 loss of $0.06 per share, compared to earnings of $0.83 a year ago. Net sales grew 2.9 percent year-over-year to $757.2 million. The results come on the heels of the company's announcement that it will acquire the home appliances and cookware segments of Tristar Products Inc. The value of the transaction is $325 million in cash, plus additional milestone payments of $125 million in coming years. Tristar's brands include PowerXL, Emeril Lagasse, and Copper Chef.

Masco Corp. has reported Q4 profits of $132 million. On a per-share basis, profits came to $0.55 and adjusted earnings to $0.67. Profits for the full year came to $410 million ($1.62 per share), with revenues of $8.38 billion.

Honeywell International Inc. saw Q4 earnings rise by five percent to $1.43 billion, or $2.05 per share, from $1.36 billion ($1.91 per share) a year earlier. Sales for the quarter edged down two percent to $8.66 billion as demand for N95 masks cooled.

Resolute Forest Products posted a Q4 loss of $128 million, more than double the $52 million it lost in the comparable period of 2020. The loss worked out to $1.64 per share, compared to a loss of 68 cents per share a year earlier. Sales rose however from $769 million to $834 million.

After the initial hit taken by the pandemic on all business sectors in 2020, U.S. retail made a strong recovery in 2021. The year saw twice as many store openings as closures. The country's major retailers opened more than 8,100 new locations in 2021 and closed 3,950. Dollar and discount stores represented nearly half of those new openings. (U.S. Commerce Dept.)

Consumers spent $871.03 billion online with U.S. merchants in 2021, up 14.2 percent year over year from $762.68 billion the prior year, according to research from Digital Commerce 360. Amazon and its third-party merchants represented 41.8 percent of digital spending in the U.S. in 2021 compared to 40.7 percent in 2020.

"Rivière-du-Loup is a market we've been looking at for a long time and we're really eager to establish ourselves there." —Charles Laberge, who heads up construction and development for Canac. The Quebec-based retail chain has been adding stores regularly in recent years. Canac currently has 31 stores.
Classified Ads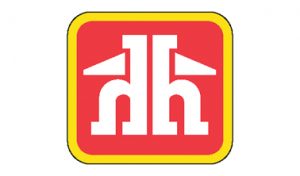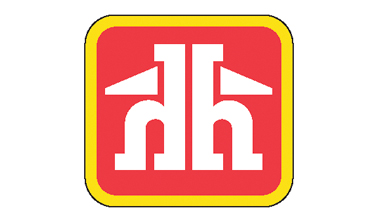 BILINGUAL STORE PLANNER  Home Hardware has an exciting opportunity available for an innovative and adaptable self-starter with strong experience in project management, retail operations, store planning and design. We are looking for someone to assist our Store Owners with the efficient design and management of their retail environments, as it relates to Store Design Projects for remerchandising existing locations, expansions, new stores and prospects. JOB DESCRIPTION:  
Develop the store layout to achieve the most efficient customer traffic flow, taking into account multiple factors such as the unique nature of each store environment and store business operations for all store banners and types.
Promote and coordinate the implementation of store program components to Home Hardware guidelines.
Create estimates and budgets for stakeholders regarding the store fixtures and services costs for a store project.
Ongoing review of store project tasks to ensure efficient use of resources and to support the successful completion of the store project.
Travel to various store locations throughout the country at various times of the year to meet with Store Owners to assess project status and provide direction.
QUALIFICATIONS:
Diploma in Architectural Studies, Construction, Project Management, or similar.
Three to five years experience in project management, store planning or design.
Strong experience within the Hardware and Home Improvement Industry is essential.
Advanced Project Management experience, with the ability to coordinate multiple projects.
Creative approach to the development of store layouts, with the ability to adapt to unique store environments in order to deploy Home's national store branding and merchandising program.
Ability to read and understand Architectural and Engineering drawings.
Ability to follow SOP's and understand process flow and activities.
High level of accuracy and attention to detail with the creation of store layouts using AutoCAD.
Bilingual in English and French (essential).
For the full job posting, please visit our Careers page at www.homehardware.ca/en/careers

EXCITING CAREER OPPORTUNITIES AVAILABLE:

DETAILS AT WWW.WOLFGUGLER.COM

Product Marketing Manager – Ontario Sales Development Associate, Building Materials – Ontario Assistant Controller – Ontario Product Manager, Outdoor Living Products (Ontario or Chicagoland) Global Sourcing Manager – US Retail General Manager – Toronto flagship (independent retailer) Referral reward! Refer someone who is hired by our Client, and we'll donate $500 on your behalf to your charity of choice! Looking to make a career move? Send your resume to Wolf Gugler in complete confidence. Video cover letters are welcomed. Wolf Gugler Executive Search, offices in Canada and the US. (888) 848-3006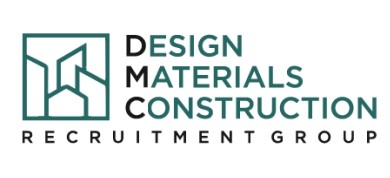 DMC Recruitment Group offers Recruitment Solutions for Building Materials Manufacturers, Distributors, Retailers and Buying Groups.
By specializing in the Building Materials Industry, DMC Recruitment provides a knowledgeable, service-oriented approach that sets us apart from the generalist recruitment agency model. If you are an organization looking to add high quality talent to your team, or a candidate who is looking to make a career change, contact us at accounts@dmcrecruitment.com or check out our jobs at www.dmcrecruitment.com/jobs
Looking to post a classified ad? Email Michelle for a free quote.
Privacy Policy | HARDLINES.ca HARDLINES is published weekly (except monthly in December and August) by HARDLINES Inc. © 2022 by HARDLINES Inc. HARDLINES™ the electronic newsletter www.HARDLINES.ca Phone: 416.489.3396; Fax: 647.259.8764 Michael McLarney — President— mike@hardlines.ca Christina Manocchio — Editor— christina@hardlines.ca

Geoff McLarney — Assistant Editor— geoff@hardlines.ca David Chestnut — VP & Publisher— david@hardlines.ca

Michelle Porter— Marketing

& Events Manager— michelle@hardlines.ca Accounting — accounting@hardlines.ca

The HARDLINES "Fair Play" Policy: Reproduction in whole or in part is very uncool and strictly forbidden and really and truly against the law. So please, play fair! Call for information on multiple subscriptions or a site license for your company. We do want as many people as possible to read HARDLINES each week — but let us handle your internal routing from this end!

1-3 Subscribers: $495 4

-6 Subscribers: $660 7 -10 Subscribers: $795 11-20 Subscribers $1,110 21-30 Subscribers $1,425

We have packages for up to 100 subscribers! For more information call 416-489-3396 or click here You can pay online by VISA/MC/AMEX at our secure website, by EFT, or send us money. Please make cheque payable to HARDLINES.