IN THIS ISSUE:

Hardlines Retail Report: industry grew by an astounding percentage during COVID
Lee Valley Tools looks at smaller formats with online interface
Canadian Tire makes a splash for its 100th anniversary
Home Hardware dealers finish round of contractor events

PLUS: Bonhomme divests two remaining Quebec stores, Castle resumes in-person buying expos, fire destroys a Quebec TIMBER MART store, Home Hardware dealer offers M&M meats, Lee Valley Tools holds plant swap, Resolute Forest Products to be acquired, building permits rise, U.S. construction falls, and more!

Hardlines Retail Report: industry grew by an astounding percentage during COVID

The retail home improvement industry came off a second record year of sales growth in 2021.

Blame—or thank—pandemic conditions, which took their toll on so many businesses. Nevertheless, lockdowns encouraged Canadians to spend money on their homes. And so many dealers across Canada posted record sales increases.

But just how big were those gains? According to the 2022 Hardlines Retail Report, the industry grew by a healthy 11.3 percent last year, which followed even bigger growth the preceding year. Over two years, retail sales by hardware and building supply dealers advanced by almost 27 percent. (Editor's Note: click on the link above to order your own copy of this 188-page, PowerPoint ready, report on the Canadian industry.)

The report, which includes essential intelligence on our industry's Top 20 retail banners, buying groups, and big box players, calculates that our industry exceeded $58-billion in retail sales in 2021. The 2022 Hardlines Retail Report contains proprietary data available only from Hardlines.

While conditions during the past two fiscal years were not positive for all dealers, the exceptions could often be attributed to local business conditions. On a regional basis, however, every province and territory enjoyed positive gains in their overall sales. The biggest 2021 gains were posted in Alberta (almost 16 percent), followed by Saskatchewan (just over 14 percent).

The Hardlines Retail Report examines the performance of hardware stores, building centres, big boxes, and Canadian Tire stores to identify different trends affecting the industry. With people staying close to home during COVID, the importance of convenience and accessibility became very important. That trend was reflected in the performance of hardware stores—which experienced national growth of some 16 percent.

Big boxes represent the retail format with the largest rate of growth after hardware stores. Large-format retailers saw their collective sales increase by 12 percent last year, slightly ahead of the industry's average growth rate of 11.3 percent.

(To pre-order you own copy of this exclusive report, click here now.)

Lee Valley Tools looks at smaller formats with online interface

Faced with rising rents, especially in urban locations where it flourishes, Lee Valley Tools is working on a smaller-format store. The Ottawa-based retailer, which currently has 18 stores, had to close two of them during COVID. One was in Toronto's King Street West area, in a building being torn down to make way for a condo.

"Toronto is a challenge for us—and a challenge for all retail," Lee Valley CEO Robin Lee admits. He told Hardlines that the pandemic temporarily put the brakes on further store openings. But the retailer is now in development phase for new stores—with a new format. He expects the new look to be finalized within the next 12 to 16 months.

Lee Valley will not follow a cookie-cutter approach in its new outlets. "We're looking at the ability to tailor each store," Lee says. "We're working with Ernst & Young to imagine a greenfield retail model."

And that starts with the size of the new model. They'll weigh in at between 5,000 to 12,000 square feet, much less than the 20,000-square-foot size of a typical Lee Valley store. "Size will be informed by the design project, and may vary somewhat from community to community," says Lee.

More importantly, he adds, these locations will provide an interface for customers to order online with the support of store staff, or serve as pickup points for orders made from home. "It's not necessary to represent the entire product line."




Canadian Tire makes a splash for its 100th anniversary

Canadian Tire marked its 100th birthday by "turning a random residential street in Toronto into a kilometre-long advertisement," reports The Toronto Star.

Held between June 30 and July 3, the Summer of the Century event saw almost 50 homes on Bastedo Avenue in Toronto's Danforth east-end neighbourhood transformed. Front yards were decked out with inflatable decorations. Across two blocks, residents got to see everything from garden gnomes to pink flamingoes.

The event, which kicked off with live music, treats, sidewalk chalk art, and giveaways, comes at a time when spending on outdoor (known as out-of-home or "OOH") advertising has exploded.
 
"For the last two years, most interactions that companies have had with people have been virtual," said David Soberman, who teaches marketing at the University of Toronto. "So they're now wanting to get outside and advertise in the community."

No permits are required for advertising on private property in Toronto—only the consent of the owners. While bylaws limit the scale of marketing installations, the city's resources for enforcement are limited, even if a complaint were lodged.

"There are bylaws about how big advertising can be, but the benefit of displays like these is that they're very temporary and probably take a few hours to put up and take down," said Soberman. "And the community is evidently on board with it, so the risk isn't high."

At the conclusion of the festivities, all street decorations were donated to residents or saved for reuse.

Home Hardware dealers finish round of contractor events

Several Home Hardware dealers in Ontario recently finished a series of contractor events. It was a COVID-era version of Home Hardware's Pro Road Show, and it was hosted at 10 Home Hardware Building Centres in Ontario last month.

Pre-COVID, Home Hardware had traditionally hosted these contractor events at half a dozen locations across the country. Each one was supported by multiple stores, drawing as many as 1,000 pro customers at a time.

As conditions under COVID have eased, Home Hardware tried out a modified version this year, using individual stores as the hosts for their respective contractor customers. For example, the one held at the Home Hardware Building Centre store in Picton, Ont., was held right in the dealer's lumberyard.

"In the past, our Pro Shows have been hosted in Peterborough every two years," says Busscher, "and generally we take two to three busloads of our pro customers." But this year, Busccher's hometown event grew to 200 pros who perused booths and watched demos from 19 vendors.

Brian Crouch is retiring from his position as sales director at Spectrum Brands, after nearly 25 years of service to the Weiser and Pfister brands. Crouch has been a key figure of the locks and faucet industries during a career that took him to Kwikset and Black & Decker before he joined Spectrum's hardware and home improvement business. At the same time, Spectrum Brands is promoting AJ Bayne to the role of national sales manager, traditional retail.




... that you can now buy tickets for the next Hardlines Conference? That's right, registration is now available online for the 26th annual Conference, being held Oct. 18 and 19 at the Queen's Landing Hotel in Niagara-on-the-Lake, Ont. Sign up now as tickets are limited for this year's event.

RETAILER NEWS

Les Entreprises P. Bonhomme, an ILDC dealer in the Ottawa and Gatineau market, earlier this year divested itself of two stores in Quebec. Located in Papineauville and Buckingham, the businesses were acquired by Claude Bélec and Chantal Veilleux, co-owners of RONA Val-des-Monts.

Castle Building Centres Group has resumed its in-person Buying Expos, starting in central Canada. The summer events began in Quebec where Castle hosted a group of members from across the province for two days. That was followed by a three-day buying expo in Ontario at the Deerhurst Resort, where Castle welcomed hundreds of members and staff. Both the Quebec and Ontario events included one-on-one meetings with vendor partners and an extensive product showcase. (Click here to check out a video of event highlights.)

A fire of unknown origin in Palmarolle, Que., has destroyed a hardware store and an adjacent block of apartments. The blaze broke out late last Monday afternoon at Quincaillerie Palmarolle TIMBER MART and was subdued a few hours later. There were no injuries. Store owners Cindy Caron and Raphaël D'Amours are past winners of our Outstanding Retailer Awards, being named Young Retailers of the Year in 2016.

Lee Valley Tools held its first Plant Swap event at its Vaughan, Ont., location. It was hosted by Cheryl Li of The Modern Monstera. The Modern Monstera offers a variety of services, from plant styling consultations to plant rehab and DIY workshops, including tutorials on Lee Valley's livestreams.

Century Home Hardware in 100 Mile House, B.C., held a grand opening last week, but with a twist. Along with special pricing on a variety of products, the celebration featured some unconventional inventory. The store has also expanded its offering with an M&M Food Market Express section. M&M has been growing its footprint in partner stores. The Express format allows retailers to carry a curated selection of frozen meals.

Canadian Tire is holding a Summer of the Century contest throughout July. Customers shopping with the Triangle Rewards program are entered to win prizes valued up to $1,000 in Canadian Tire money, offered daily. In addition, each purchase is eligible for one of 10 grand prizes of $10,000 in CT money.

Montreal-based Resolute Forest Products is set to be acquired by British Columbia's Paper Excellence, through the latter's U.S. business unit, Domtar. Paper Excellence will pay $20.50 for each Resolute share in a deal valued at about $2.7-billion, while retaining Resolute's existing operations and personnel. Paper Excellence finalized the acquisition of Domtar last year, while Resolute was formed in 2007 from the merger of Bowater Inc. and Abitibi Consolidated. The transaction is expected to close in the first half of next year.

The value of building permits rose 2.3 percent in May to $12.1-billion. The increase was aided by a seven-percent spike in the non-residential sector, to a value of $4.3-billion. Residential permits edged down 0.1 percent to $7.8-billion overall due to declines in multi-family building intentions. For single-family dwellings, the value of permits rose by seven percent. (StatCan)

Investment in U.S. construction fell unexpectedly in May, with single-family building activity slowing down. Spending edged down by 0.8 percent. Investment in private builds was flat, while residential construction spending was up 0.2 percent. (U.S. Commerce Dept.)

"I want to be the best I am at my job. But I also want to be the best mother. And juggling those two things can be difficult."
—Jillian Sexton, co-owner of Sherwood TIMBER MART in Charlottetown, P.E.I., and winner of Hardlines' 2021 Young Retailer of the Year Award. She dedicated her award to "the working moms."
Classified Ads




DEALER DEVELOPMENT MANAGER
                                                                                                                                                 
Home Hardware has an exciting opportunity for a driven self-starter who will be responsible for the growth of Home Hardware Market Share through the aggressive conversion of Dealer Owners from other Banners and potential Greenfield locations to Home Hardware. If you are a strong communicator and thrive in a competitive and fast paced environment, please make an application today!
This is a remote position; due to the extensive travel throughout Atlantic Canada and Quebec, there is a preference for applicants based in these areas.
JOB DESCRIPTION:
Through existing contacts or cold calling aggressively meet with other banners promoting the Home Hardware program.
Present Home Hardware Systems and services and programs to all interested applicants.
Start and complete the Home Hardware Application Process with interested Dealers.
Coordinate Banner conversion change-over for a seamless transition, provide on-boarding/training for new banner conversion Home Dealers.
Collaborate with retail operations to drive Market growth through Banner conversions, Greenfields (New Dealer Owners).
Work closely with Senior Development manager to maintain a Data Base of applicants, prepare target market reports for potential new locations
QUALIFICATIONS:
A strong understanding of the Home Improvement Market and the strategy needed to succeed in a highly competitive market.
Thorough understanding of the Retail industry, LBM (Lumber and Building Materials), and basic accounting.
Excellent communication, oral and written, planning, organizational, negotiating and presentation skills.
Computer literate with strong knowledge of MS Office, Power point, Teams, outlook, Excel.
Bilingual (English and French) would be an asset.
Willingness to travel extensively throughout Atlantic Canada and Quebec.
For the full job posting, please visit our Careers page at www.homehardware.ca/en/careers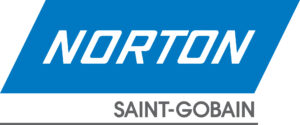 Saint-Gobain Abrasives is currently seeking candidates who are persistent, tenacious and possess a high level of energy to fulfill the DIY Retail Sales Supervisor role for their established abrasives territory, set up for significant growth opportunities.  The ideal candidate is self-motivated along with a demonstrated track record of successfully managing territory accounts. 
The Sales Supervisor position is key to providing territory coverage to the following areas:  Ontario and Western Provinces
To Apply please visit: https://careers.saint-gobain-northamerica.com/career-search/job/?id=CAN00086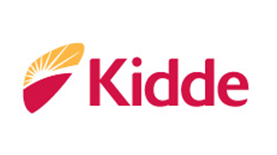 Job Opportunity- Senior National Account Manager- Kidde Canada Sales 
Carrier's Fire &  Security business develops a comprehensive product portfolio to protect buildings, people, and assets; providing innovative products that include fire extinguishers, carbon monoxide, and smoke detectors, fire suppression systems, advanced software and hardware, IP solutions, wireless communications, electronic locking systems, and mobile applications,. Among its leading brands are Kidde, LenelS2, Supra, Onity, Fenwal, and Marioff, offering robust security and life safety systems, affordable, flexible lock and key management solutions, and fire safety equipment and systems.
Kidde Canada, a division of Carrier Fire & Security,  is seeking a Senior National Sales Account Manager to lead top National Accounts in Canada with responsibilities that include working with sales and marketing groups to provide action plans for achieving price integrity, margin enhancement, and well-coordinated project execution and growth within the assigned channel. Reporting to the Vice President of Retail Sales, the Account Manager will emphasize execution of strategic sales and marketing goals at the retail level.
For more information, please click here:  Senior National Account Manager Canada at Carrier

Looking to post a classified ad? Email Michelle for a free quote.
Privacy Policy | HARDLINES.ca



HARDLINES is published weekly (except monthly in December and August) by HARDLINES Inc.
© 2022 by HARDLINES Inc.
HARDLINES™ the electronic newsletter www.HARDLINES.ca
Phone: 416.489.3396; Fax: 647.259.8764

Michael McLarney — President— mike@hardlines.ca
Steve Payne — Acting Editor— steve@hardlines.ca
Geoff McLarney — Assistant Editor— geoff@hardlines.ca

David Chestnut — VP & Publisher— david@hardlines.ca
Michelle Porter— Marketing & Events Manager— michelle@hardlines.ca
Accounting — accounting@hardlines.ca

The HARDLINES "Fair Play" Policy: Reproduction in whole or in part is very uncool and strictly forbidden and really and truly against the law. So please, play fair! Call for information on multiple subscriptions or a site license for your company. We do want as many people as possible to read HARDLINES each week — but let us handle your internal routing from this end!

1-3 Subscribers: $495
4 -6 Subscribers: $660
7 -10 Subscribers: $795
11-20 Subscribers $1,110
21-30 Subscribers $1,425

We have packages for up to 100 subscribers!

For more information call 416-489-3396 or click here
You can pay online by VISA/MC/AMEX at our secure website, by EFT, or send us money. Please make cheque payable to HARDLINES.