IN THIS ISSUE:

New podcast recalls legacy of Home Hardware co-founder Walter Hachborn
Despite a year of record sales, many dealers slow to capitalize on e-commerce
GMS adds new product categories as well as new stores as it expands in Canada
National Hardware Show gears up with digital component, safety measures

PLUS: TORBSA joins Well Made Here, Home Hardware named in top 10 list, Walmart builds DC in Moncton, Weyerhaeuser reports Q1, M-D acquires Cardinal Aluminum, Lafarge Canada and Béton Mobile du Québec, Stanley Black & Decker up 34 percent, building permits in March, and more!

New podcast recalls legacy of Home Hardware co-founder Walter Hachborn

Walter Hachborn revolutionized hardware retail in Canada. As the co-founder of Home Hardware Stores, he established a business model for independent dealers that has endured for almost 60 years.

That makes him a fitting subject for the debut episode of our new Hardlines podcast series, The History of Home Improvement.

In this podcast, we speak with Steve Payne, former editor of Hardware Merchandising magazine, then the custodian of the industry's retail awards program. As the 20th century was drawing to a close, Payne wanted to identify a single individual to name for a special award, Retailer of the Century.

He examined the contributions of several industry leaders through the years. But, as he says in the podcast, the choice landed firmly on Walter Hachborn.

Payne offers a very personal recollection of his first meeting with Hachborn, a meeting that was to have more impact on Payne than he could have imagined. Hachborn, he soon realized, embodied all the values personally that the Home Hardware brand stood for. Those values, and the legacy he had created, assured the selection of Hachborn as Retailer of the Century.

In this brand new podcast, Payne shares his story of meeting Walter Hachborn for the first time and provides his insights on how the co-founder of Home Hardware was recognized as the most significant retail figure of the previous 100 years.

(Have a listen here as we celebrate this industry's historical achievements.)

Despite a year of record sales, many dealers slow to capitalize on e-commerce

Online and e-commerce sales are a big concern for dealers, according to a new survey by Hardlines.

In the 2021 Business Conditions Survey, we asked dealers what their biggest concerns are. The survey went out to dealers and store managers across Canada earlier this spring. During uncertain times, they are facing new challenges at a frightening rate, including rising prices and uncertain product availability.

The surge in online sales over the past year represented a huge shift in consumer habits. For dealers and managers responding to the survey, almost 20 percent cited this as one of their biggest concerns. Through the pandemic, the shift to online sales has grown exponentially. And independent dealers are struggling to keep up.

Retailers with established platforms, such as Canadian Tire, Lowe's Canada, and Home Depot Canada, fared well over the past year as their online sales soared. But the move was often a difficult one for independents, putting them at a disadvantage, especially as this trend will only continue, even after the worst of the pandemic is behind us.

However, the uptick in e-commerce among hardware and home improvement retailers is growing, if gradually. In our spring 2020 survey, fully 60 percent of dealers indicated they were not selling online. Many respondents last year said they were just beginning to realize returns from online business. Others were only just getting started.

The overall number of holdouts has shrunk to just over half (54 percent) in 2021 as more and more dealers under COVID developed their online business, even if sales levels online remain a fraction of overall sales. About one-third of respondents this year reported that e-commerce sales generated five percent or less of their overall sales. Barely 10 percent indicated they were generating more than five percent of their sales through online channels.

The survey invited comments from respondents about what they think is important now. "My largest concern is online shopping and being able to compete. I have bought and paid for a product that is on my shelf while online sellers don't necessarily have that same issue. They can order or pull from another location on demand," one dealer wrote.

(Full results from our annual survey will be used to update our Annual Hardlines Retail Report, which tracks the size and growth of the retail home improvement industry and identifies the market shares of the top retailers, and the trends driving this industry in the years ahead. Click here to learn more and to pre-order your report now!)




GMS looks at new product categories as well as new stores as it expands in Canada

As it grows its presence and market share in Canada, GMS is not only adding stores, it's adding new products as well. Based in Atlanta, the giant commercial dealer operates a network of more than 260 Gypsum supply outlets across the U.S. and Canada. Its presence here includes its biggest holding in Canada, WSB Titan., headquartered in Vaughan, Ont.. WSB Titan president Travis Hendren came up from the Atlanta office to manage the business.

GMS has a growing roster of independent dealers that it has acquired in recent years.

The company is also looking at ways to fine-tune the offerings in its existing outlets, as it identifies the latest trends driving the commercial market. According to Leslie Kratcoski, vice president of investor relations at GMS, there's been more focus on categories like exterior envelope and waterproofing, depending on the region.

Most of its outlets are heavily commercial in focus, and most of the WSB Titan locations are a good example of this in Canada. But the company has managed to pick up some pointers from its more DIY-oriented stores. For example, Slegg Building Materials on Vancouver Island supplies a range of builders and commercial customers. But it also sells to smaller contractors and DIYers. Rigney Building Supplies in Kingston is similar.

These outlets can help the commercial yards develop growth opportunities beyond their current markets. "The goal is to grow outside of these other categories, outside of the core products," says Kratcoski.

One of those product categories is power tools. "Tools is something that we've seen occurring in both Canada and the U.S.," Kratcoski says, adding that the focus here is on specialty and heavy-duty industrial grade power tools "related to our trades." Other tools can include those for handling and working with gypsum, "but it depends on the market."

National Hardware Show gears up with digital component, safety measures

The National Hardware Show (NHS) will return to the Las Vegas Convention Center Oct. 21 to 23 for its 75th edition. The show will take place with updated health and safety guidelines. NHS is also evolving: the traditional annual trade show is now positioning itself as "a year-round industry guidepost," providing thought leadership, global insights, and sourcing opportunities to the hardware and home improvement industry.

"As a mission-based show, we are here to help the industry navigate rapidly changing global tides and offer resilience strategies that ensure success tomorrow," said Beth Casson, the show's event leader, in a release. "The 75th edition of NHS and our new year-round platform aims to power businesses with critical global insights, upcoming trends, unrivalled sourcing, and unparalleled opportunities for connection and collaboration."

The new NHS experience will consist of three platforms in 2021. NHS Connects is the digital home of NHS and a hub for insight, discovery, information, and connection in the hardware and home improvement industry. The year-round online platform allows members to source the newest products and vendors, connect with new and current customers, and stay up-to-date with the latest industry education and content. To check out NHS Connects, please click here.

HABITAT is a new platform that delivers future outlooks, global insights, and community-building opportunities. With the intersection of merchandise and mission, this platform will live both online and onsite at the Las Vegas event. HABITAT is a showcase for big ideas, ingenuity, and innovation, driven by global shifts in culture, technology, and the environment that are shaping how homes are built and lived in.

PUNCHlist is NHS's new editorial newsletter. The bi-weekly industry roundup will highlight the cultural shifts shaping the future of the hardware and home improvement industry. In addition to showcasing global trends, PUNCHlist includes coverage of innovative companies, products, and ideas. The newsletter is being distributed to some 45,000 industry members. To be added to the PUNCHlist distribution list, please register here.

(Click here for more information on the 75th edition of the National Hardware Show.)

After 19 years with the business, Cheryl Hamilton has announced her retirement from TORBSA at the end of May 2021. As a result, the board of directors appointed Stacey Brown as TORBSA's new group services manager, who will also be taking on a marketing lead role within the organization. Brown has a background working with small business, developing innovative marketing strategies.



 

... that a brand new Hardlines Podcast Series, The History of Home Improvement, has gone live? Our inaugural episode takes a very personalized look at the legacy of Home Hardware co-founder Walter Hachborn and the circumstances that led to his being named Retailer of the Century. Click here now to sign up for the  Hardlines Podcast Series!

RETAILER NEWS

Peavey Industries initiated construction last week of a new Peavey Mart store in the banner's hometown of Red Deer, Alta. A ground-breaking ceremony was held for the store, which is slated to open in the spring of 2022. Peavey is also beginning renovations this month on a location in Brooks, Alta. That store will occupy the southern end of a 23,000-square-foot former food market.

TORBSA has joined the Well Made Here initiative as a major partner. The organization, which campaigns to encourage consumers to buy Canadian, was founded by AQMAT president Richard Darveau. Among other participating companies are Castle, Home Hardware (including Patrick Morin) and Lowe's Canada. TORBSA president Paul Williams will hold a seat on Well Made Here's board of directors.

Home Hardware Stores has been named one of the Top 10 Most Trusted Brands in Canada in the 2021 Gustavson Brand Trust Index (GBTI). The company placed first in the Home, Office, and Garden Retailers category and seventh in the National Top 10 Most Trusted Brands. The survey, released annually by the University of Victoria's Peter B. Gustavson School of Business, surveyed almost 9,000 Canadians.

Walmart Canada is constructing a distribution centre in Moncton, N.B., to support its grocery business in the Atlantic provinces. The retailer says the 221,000-square-foot facility represents an investment of $56 million and will create more than 200 jobs when it opens in the fall of next year.

Weyerhaeuser Co. reported Q1 net earnings of $681 million on net sales of $2.5 billion, up from $150 million on net sales of $1.7 billion for the same period last year. Earnings more than doubled from $292 million in Q4. Benchmark prices for lumber and OSB reached new record levels in the quarter, boosting average sales in those categories, which were only partially offset by higher prices on Canadian logs.

M-D Building Products has acquired the assets of Cardinal Aluminum Co. and its subsidiaries, Cardinal Architectural and Designer Moulding. Founded in 1946, Cardinal Aluminum provides custom aluminum extrusion, fabrication, and finishing to customers North America-wide.

Lafarge Canada has added new members to its Ready-Mix division through the acquisition of Béton Mobile du Québec (BMQ), a maker of specialty concrete mixes. Stéphane Pelletier, BMQ's former owner, will continue to oversee the business.

Stanley Black & Decker reported Q1 sales of $4.2 billion, up 34 percent from the prior year, led by the tools and storage segment. CEO Jim Loree said sales were "off the charts" with 41 percent growth in the North American market. Net income of $478 million was up from $133.2 million in the comparable period of 2020. Loree pointed to the ongoing pandemic-inspired reno boom and the "reconnection" customers are having to their homes, as well as heightened attention to health and safety.

Canfor Corp. posted Q1 profits of $427.8 million, up from a loss of $70 million reported a year ago. Sales rose to $1.94 billion from $1.17 billion. The company said increases in lumber prices significantly outstripped higher log costs.

The value of building permits in March rose 5.7 percent to $10.9 billion, reflecting a booming residential sector and marking a third record-setting month. The residential sector climbed 15.9 percent, clearing the $8 billion mark for the first time in March. Single-family homes also reached new heights, increasing 7.6 percent to $3.8 billion. (StatCan)


     

The U.S. National Association of Home Builders is appealing to the Biden administration for an end to the tariffs that have been imposed on Canadian lumber in defiance of World Trade Organization rules. The most recent round of tariffs was introduced in 2017, but rates were cut by more than half late last year. They currently amount to about nine percent of the value of the majority of softwood lumber exported from Canada to the U.S.

 
Classified Ads




Senior Director, Business Development – Eastern Canada

We are looking for a new member to join our team at BMR Group in the context of a remote job (mainly on the road). This person will work under the Vice President, Strategy and Network Development and will have as main responsibilities:
Design and create the development strategy for the dealer network in Quebec, Ontario and the Maritimes.
Research and identify new business opportunities across Canada.
Competitive salary and benefits!
For more information about this opportunity and to apply:  https://www.bmr.ca/en/jobs/a20210506-02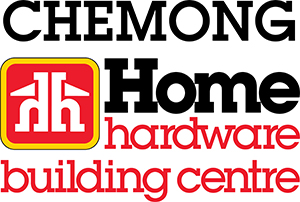 Chemong Home Hardware Building Centre is a national award-winning store in Peterborough, and we are looking for an experienced and professional Lumber Yard Manager to join our team and oversee our large volume yard. An individual who is a proven leader, problem solver, detail oriented and willing to go above and beyond will thrive in this role.
The Lumber Yard Manager will be responsible for overseeing all aspects of the Lumber Yard operations including maintenance of facilities, inventory control, merchandising, sales, cost containment, personnel management and motivation. Objectives are accomplished by personal action and/or delegation of responsibility as appropriate. The Lumber Yard Manager performs all assigned tasks with sufficient speed and accuracy to ensure warehouse operations run safely, efficiently, professionally, and courteous and prompt customer service is maintained at all times.
To view our full job posting and to apply please visit: https://ca.indeed.com/viewjob?cmp=Chemong-Home-Hardware-Building-Centre&t=Lumber+Yard+Manager&jk=6c997f0ed1685a3a&q=chemong+home+hardware&vjs=3



Looking to post a classified ad? Email Michelle for a free quote.
Privacy Policy | HARDLINES.ca



HARDLINES is published weekly (except monthly in December and August) by HARDLINES Inc.
© 2020 by HARDLINES Inc.
HARDLINES™ the electronic newsletter www.HARDLINES.ca
Phone: 416.489.3396; Fax: 647.259.8764

Michael McLarney — President— mike@hardlines.ca
Christina Manocchio — Editor— christina@hardlines.ca
Geoff McLarney — Assistant Editor— geoff@hardlines.ca

David Chestnut — VP & Publisher— david@hardlines.ca
Michelle Porter— Marketing & Events Manager— michelle@hardlines.ca
Accounting — accounting@hardlines.ca

The HARDLINES "Fair Play" Policy: Reproduction in whole or in part is very uncool and strictly forbidden and really and truly against the law. So please, play fair! Call for information on multiple subscriptions or a site license for your company. We do want as many people as possible to read HARDLINES each week — but let us handle your internalrouting from this end!

1-3 Subscribers: $495
4 -6 Subscribers: $660
7 -10 Subscribers: $795
11-20 Subscribers $1,110
21-30 Subscribers $1,425

We have packages for up to 100 subscribers!

For more information call 416-489-3396 or click here
You can pay online by VISA/MC/AMEX at our secure website, by EFT, or send us money. Please make cheque payable to HARDLINES.