IN THIS ISSUE:

Home Depot's sales to contractors grew wildly during its second quarter
Employers rely on higher pay, remote work to cope with volatile job market
Halloween is a big holiday, and hardware retailers can carve out their niche
The big keep getting bigger: consolidation continues in home improvement

PLUS: Home Hardware volunteers harvest produce for food banks, Lowe's Canada and First Alert partner with firefighters during Fire Prevention Month, TORBSA's newest member, Princess Auto coming to the Soo, Ace Hardware convention attracts 10,000-plus delegates, building permits decrease in August, BeautiTone's colour of the year, retail sales fall, and more!

Home Depot's sales to contractors grew wildly during its second quarter

The value of the pro business to The Home Depot continues to grow. During the second quarter, sales to contractor customers grew significantly over the previous year, reported Ted Decker, president and COO of Home Depot, during a call to analysts. Pros bought big in categories such as lumber, vinyl plank flooring, gypsum, and pipe and fittings.

"During the second quarter, pro sales growth outpaced DIY growth for the second quarter in a row," Decker added. "And larger pros and pro transactions are outpacing the business with smaller contractors."

Ten out of 24 of Home Depot's merchandising departments posted positive comps during the quarter. But leading the pack were categories that tend to be more pro-oriented: lumber, kitchens, and baths. At the same time, DIY-driven categories, which exploded in 2020, saw negative comps this past quarter. They included paint, hardware, and garden.

The housing market continued to remain strong through the summer, which Home Depot execs took as positive for ensuring continued strong sales to larger pros. Remodelling projects that reflected contractor activity generated strong sales in "kitchen and bath categories, like our in-stock kitchens, tubs and showers and vanities, all of which posted one- and two-year comps above the company average," Decker said.

(We'll get an update on Home Depot Canada's relationship with its pro customers at the upcoming Hardlines Conference from Jamal Hamad, the retailer's senior director of contractor services. While space at this COVID-restricted event is now at capacity, you can join us remotely. Click here to register for virtual access to the conference!)

Employers rely on higher pay, remote work to cope with volatile job market

The labour shortage across North America has businesses looking for ways to attract people more effectively. At the same time, existing staff may pose a "retention risk" if they're looking elsewhere for a better opportunity, says one expert.

These are the hard realities of today's COVID-era job market—and some of the issues being addressed in the latest issue of our sister publication, Hardlines HR Advisor.

The single biggest draw for any employee is, of course, salary. That's why some of the world's top retailers are taking steps to raise wages, according to our latest issue.

Here in Canada, Amazon Canada has boosted base pay to attract workers as it seeks to hire 15,000 this fall. At the same time, the company is increasing the starting wage for its front-line, hourly employees in Canada to between $17 and $21.65 an hour. Starting wage is currently about $16 an hour.

Besides pay, working conditions figure as an important way to find and retain good people. If your organization can offer employees the option of working remotely, even part of the time, and you don't find innovative ways to make this happen, you can expect turnover.

"Remote work is one of a number of substantiated trends from COVID that isn't going away," says coach and author Sarah McVanel (shown here). She is the founder of Greatness Magnified, an organization that specializes in providing training programs and certifications for employees at large. 

"Many people in our current knowledge workforce not only can work remotely, but they may do their best work without the distractions, commute times, and stress of a typical five-day workweek," McVanel adds.

(HR Advisor is the newest publication from Hardlines. It focuses on issues of hiring, retention, workplace culture, and leadership in the retail home improvement industry. To get your free subscription, click here.)




Halloween is a big holiday, and hardware retailers carve out their niche

The focus by consumers on smaller events and holidays has been a boon to hardware dealers. The "micro-seasonal" sales trend is growing and includes personal milestones like birthdays and graduations. Halloween is at the forefront, providing all kinds of opportunities for product sales and related merchandising.

In the U.S., the National Retail Federation expects Halloween spending to reach US$10 billion this year, while the Canadian market has been estimated at $1 billion. The NRF projects that consumers will spend $102.74 per person for Halloween, up from $92.12 in 2020. 

While they may take a back seat to the Christmas holiday season, the importance of these secondary celebrations has been picked up by other retailers. Walmart Canada offers a prominent party section in its stores. In 2019, Canadian Tire Corp. acquired the Party City chain, consisting of 65 stores.

This season, Lowe's Canada is offering lots of fall and harvest-time products, such as harvest lanterns and battery-powered pumpkins. It's also making hay about its range of spooky home décor products, including pumpkins, ghosts, giant spiders, and skeletons.

Speaking of skeletons, the now-famous 12-foot skeleton that Home Depot carried for the second year running has become a sales—and social media—phenomenon. Even at $398, it's sold out in stores across Canada. The product is part of Home Depot's own Home Accents Holiday brand of holiday-themed décor and accessories. Besides scary lawn ornaments, the line includes Christmas decorations, ornaments, and trees, underscoring the importance of both the traditional seasonal and the newer micro-seasonal events for home improvement retailers.

The big keep getting bigger: consolidation continues in home improvement

Four retail groups keep accounting for more and more share of the retail home improvement industry. According to the 2021 Hardlines Retail Report, just four companies account for two-thirds of all home improvement retail sales in Canada.

In 2019, they comprised 63.2 percent of the industry. In 2020, that had grown slightly to 63.6 percent.

The Home Depot Canada continues to lead the industry, with estimated sales now exceeding $10 billion. Not only is it the largest home improvement retailer in Canada, but its parent company, The Home Depot, is also the largest in the world.

Still firmly in the number-two spot, Lowe's Canada continues to grow both with new stores and through expansion and repositioning of existing stores.

Home Hardware, with nearly 1,100 stores, remains a strong brand and an attractive model for dealers. It continues to add to its ranks while expanding the square footage of existing dealers.

Canadian Tire has undertaken a great deal of restructuring of its retail business, focusing on acquisitions and expanding its private labels. These include brands focused on "fixing" and home enhancement and lifestyle. The retailer's online sales increased by more than 250 percent in 2020, which has been taken into account in calculating its hardware and housewares sales for the past year.

The report analyzes these four leading groups in depth to explain strategies, competitive advantages, and expansion plans. It further identifies and ranks the top 20 retail players in retail home improvement.

The 2021 Hardlines Retail Report is our annual in-depth look at the size of the retail market for hardware and home improvement sales in Canada. It examines the growth within the industry from several angles: store type (hardware, building centre, big box) and regional (by province). It's filled with proprietary research on the industry's biggest retail groups that is not available anywhere else.

(The 2020 Hardlines Retail Report fills more than 185 PowerPoint slides and is packed with dozens of charts, graphs, and photographs. For more information and to order the 2021 Hardlines Retail Report, click here.)

 

 

... that the 25th Hardlines Conference is being held Oct. 19 and 20? We're at capacity for the live event, but this year we're offering virtual access to both the Hardlines Conference and the Outstanding Retailer Awards gala dinner, including a special rate for retailers. Virtual conference tickets can be purchased here for $195 plus tax. Retailers and store managers get a special rate, so email Michelle Porter to get your savings. The virtual conference ticket includes a live stream of the Outstanding Retailer Awards Gala. We hope you can join us!



RETAILER NEWS

Home Hardware staff and volunteers harvested hundreds of pounds of fresh produce this year from the Home Hardware Community Garden in St. Jacobs, Ont. Donations went to area food banks and meals on wheels programs. This is Home Hardware's sixth consecutive year harvesting fresh fruits and vegetables for community members in need. Since 2016, Home Hardware has donated more than 17,000 pounds of produce to local charities.

Lowe's Canada and fire safety products maker First Alert are partnering with firefighters and public educators to mark Fire Prevention Month in October. Select Lowe's, RONA, and Réno-Dépôt stores across the country will host a variety of fire safety events. These will feature fire trucks and educational materials for people of all ages to learn about the importance of home safety.

JDS Building Supply in Saskatoon is the newest shareholder member of the TORBSA buying group. JDS was founded in 2018 by Justin Scheuer and serves the commercial and residential stucco and exteriors markets. Its customer base is drawn from across Saskatoon and surrounding areas. This is TORBSA's second member in the province, after CTI Building Supply, which specializes in modular homes and is also in Saskatoon.

Home Hardware's BeautiTone paint brand has announced its 2022 Colour of the Year. Called "Warm Hugs," it's a mid-tone shade of red-pink with an influence of orange that, the company says, "offers hope and comfort in one exquisite hue." It's part of BeautiTone's 2022 Colour Trends Palette, available at all Home Hardware-bannered stores across Canada.

Ace Hardware held an in-person convention from Sept. 21 to 23 in Orlando, Fla., that brought together more than 10,000 total attendees. In all, there were over 3,300 Ace stores in attendance from every U.S. state and more than 1,200 vendor exhibits.

Princess Auto is slated to take over the space vacated by a Lowe's store in Sault Ste. Marie, Ont. The original building is currently being torn down, according to Sootoday.com, to make way for the new store.

The total value of building permits in Canada decreased 2.1 percent to $9.7 billion in August. Although most provinces reported increases, notable declines in Ontario and British Columbia pulled the national results lower compared with July. Residential permits fell by 8.3 percent to $6.4 billion, the lowest level since March. Single-family intentions rose slightly by 1.2 percent, led by a 15.7 percent gain in Quebec. (StatCan)

Retail sales fell 0.6 percent to $55.8 billion in July, the third decrease in four months. The decline was primarily driven by lower sales at building material and garden equipment and supplies dealers, which were down 7.3 percent. (StatCan)

Sales of new U.S. single-family homes rose by 1.5 percent in August to an annualized rate of 740,000 units. That pace was the highest in four months. (U.S. Commerce Dept.)

 

When The Home Depot in Atlanta reported its second-quarter results, it revealed that big-ticket comp transactions, identified as those over $1,000, were up a healthy 24 percent compared to the same quarter a year earlier.

 
Classified Ads




Key Account Manager
Masco Canada is looking for a new Retail Sales member with strong analytical skills to complete its team
Develop strategies to grow with Regional and Independent Customers.
Support activities on selected National Accounts.
For more information:
https://masco.wd1.myworkdayjobs.com/en-US/MascoCanada/job/CA---Ontario---Mississauga/Key-Account-Manager_REQ31308


Positec is hiring for positions in Mississauga, Ontario!
Ecommerce Account Manager
The eCommerce Account Manager is responsible for developing and guiding the implementation of the account specific business plan for all online and eCommerce business accounts; achieving account profitability and sales targets; serving as the primary eCommerce account contact; providing account leadership. This individual will also be responsible for increased distribution of key brand items.
Account Manager  
Responsible for supporting the company's sales goals through professional sales techniques and good customer service, maintaining quality relations with existing accounts, and providing sales and marketing coverage. 50% of focus will be on managing assigned account responsibility with remaining allocation focused on internal support and assigned tasks.
Apply Here: https://ca.indeed.com/jobs?q=positec&l=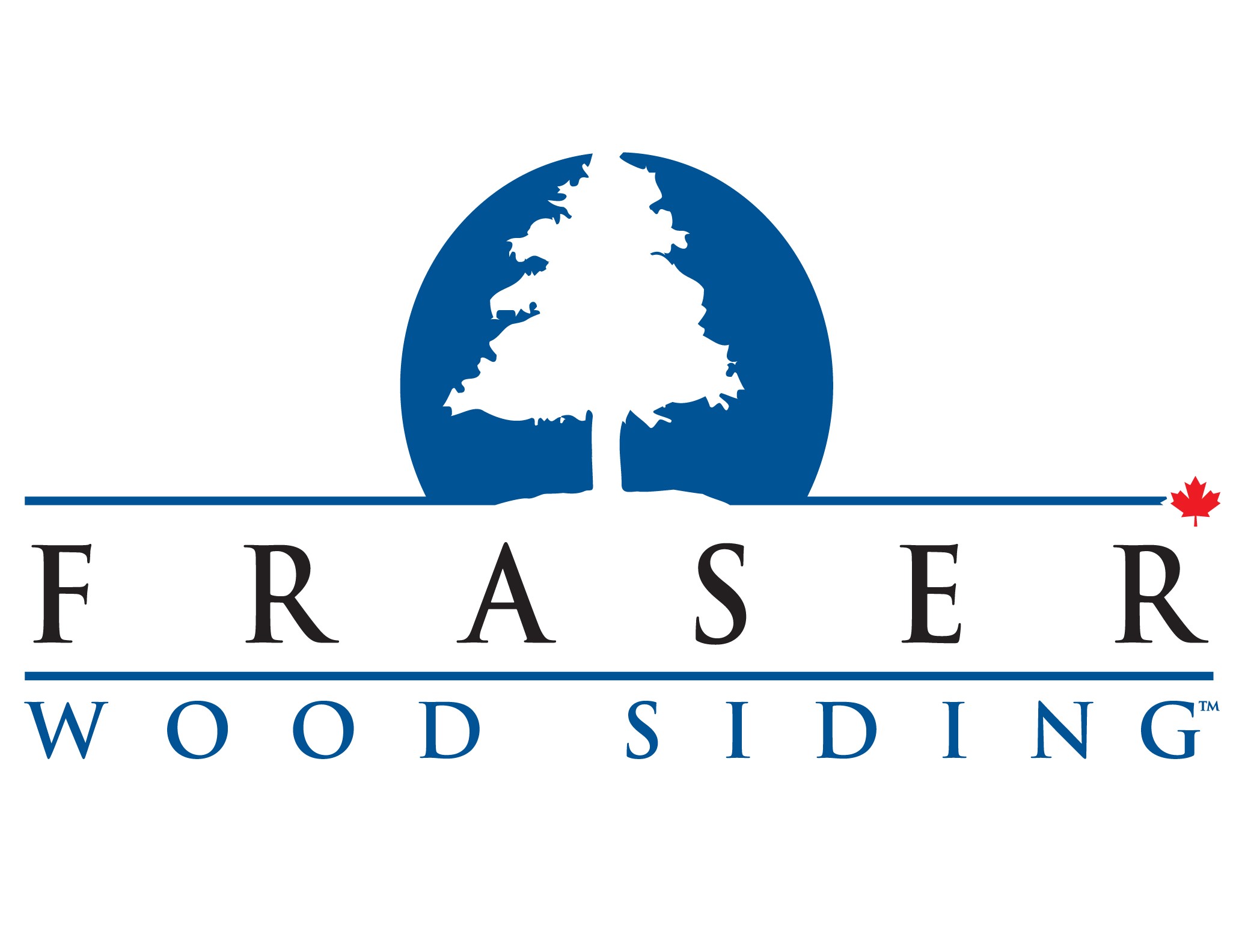 Ontario Territory Manager - Job Description      
                                                       
THE OPPORTUNITY: 

Reporting to the Director of Sales and Marketing, we are seeking an Ontario Territory Manager to increase market share and brand awareness of Fraser Wood Siding in Ontario. Representing our product lines to Builders, Architects, Contractors and Retailers, your key responsibilities will be to increase sales profitably while developing and nurturing relationships with our existing Customers.  NOTE - Frequent overnight travel will be required in this role.

Skills and qualifications: 
A minimum of 2 years outside sales experience growing and developing sales to Customers in a defined territory.
Degree or Diploma
An individual who is organized, self motivated, with a drive and passion to succeed.  
You work well on your own as well within a Team Environment.  
You have excellent sales, analytical and people skills
Experience selling within the building products industry is an asset, but not mandatory.
Strong Computer skills - Proficient in Powerpoint, Excel, Word
Excellent written, verbal and presentation skills
Fraser Wood Siding provides a competitive compensation package, benefits, and opportunity for advancement.

Please send your resume in complete confidence to……
gcowx@fraserwoodsiding.com

Looking to post a classified ad? Email Michelle for a free quote.
Privacy Policy | HARDLINES.ca



HARDLINES is published weekly (except monthly in December and August) by HARDLINES Inc.
© 2021 by HARDLINES Inc.
HARDLINES™ the electronic newsletter www.HARDLINES.ca
Phone: 416.489.3396; Fax: 647.259.8764

Michael McLarney — President— mike@hardlines.ca
Christina Manocchio — Editor— christina@hardlines.ca
Geoff McLarney — Assistant Editor— geoff@hardlines.ca

David Chestnut — VP & Publisher— david@hardlines.ca
Michelle Porter— Marketing & Events Manager— michelle@hardlines.ca
Accounting — accounting@hardlines.ca

The HARDLINES "Fair Play" Policy: Reproduction in whole or in part is very uncool and strictly forbidden and really and truly against the law. So please, play fair! Call for information on multiple subscriptions or a site license for your company. We do want as many people as possible to read HARDLINES each week — but let us handle your internal routing from this end!

1-3 Subscribers: $495
4 -6 Subscribers: $660
7 -10 Subscribers: $795
11-20 Subscribers $1,110
21-30 Subscribers $1,425

We have packages for up to 100 subscribers!

For more information call 416-489-3396 or click here
You can pay online by VISA/MC/AMEX at our secure website, by EFT, or send us money. Please make cheque payable to HARDLINES.