IN THIS ISSUE:

At BMR, promotion of Claudie Gervais is part of a wider reorg, says CEO
These experts will share their retail insights at the upcoming Hardlines Conference
Online building materials supplier offers "last mile" service for pros
Home Depot assesses its diversity and responsible forestry policies

PLUS: Princess Auto to open more stores in 2023, Hickey's TIMBER MART holds grand opening, Orillia Home Hardware Building Centre adds store, Dollarama reports Q2 earnings, Garaga acquires North Central Door, M-D Pro's new website, International Hardware Fair is on soon, home resales down again, building construction rises, and more!

At BMR, promotion of Claudie Gervais is part of a wider reorg, says CEO

The installation of Claudie Gervais as vice president of marketing and communications at BMR Group, announced last week, is just the latest step in the realignment of the executive team at the Quebec-based wholesaler and buying group.

Gervais (shown here) joined BMR in 2017 as director, promotional strategy and business intelligence. She moved up through the ranks until earlier this year, when she took over as senior director, marketing and communications, before assuming her current VP role.

But other appointments within the company are reflective of a larger trend under the leadership of BMR's CEO, Alexandre Lefebvre, who has drawn on his background with his own family-owned business to oversee this latest reorg.

That includes a new head buyer, Charles Grégoire-Béliveau, who was promoted to vice president, merchandising at the beginning of June. He was previously senior director, merchandising. At the same time, Antonio Di Pasquale was named COO. He had joined BMR in 2020 as vice president, supply chain and operational excellence. In his new role, Di Pasquale oversees all BMR's operations and much of the management team reports into him, including Gervais in her new VP role. A year earlier, Simon Grouin was appointed senior director, business development, for Eastern Canada, while François Grenier was named VP of human resources.

"I'm pretty excited about the team and where they're headed now," Lefebvre told Hardlines. A year and a half into the job himself, he came over to BMR following the group's acquisition of his family's business, Lefebvre & Benoit.

The vision was to reduce the number of people at the top of the organization and make the remaining execs more hands on, with many of them, including Gervais, reporting to COO Di Pasquale, "so they're not in silos and we can move more quickly," says Lefebvre. "Now they're more agile."

These experts will share their retail insights at the upcoming Hardlines Conference

The 26th annual Hardlines Conference is just weeks away (Oct. 18 and 19 in Niagara-on-the-Lake, Ont.).  The lineup of speakers will include top executives from Lowe's Canada, BMR Group, and Sexton Group. In addition, delegates can count on getting a first-hand glimpse of the latest trends and big-picture outlooks from a world-class lineup of retail experts.

As the founder of global consultancy Retail Prophet, Doug Stephens (shown here) is one of the world's leading retail and consumer futurists—and a top global retail influencer. He is also one of our most in-demand speakers for the conference. This year, he'll take a deep dive into the future of retail in what he calls The New Age of Risk. "The role of the retail leader is increasingly one of anticipating and mitigating risk," he says.

"Essentially, I'll be promoting the idea that smart retailers are moving away from the goal of lowest unit cost and moving to a model where the goal is lowest business risk. Brands that are able to achieve this new model are garnering outsized customer loyalty and capital investment."
  
For insights into the future of the economy, including housing and reno markets, we'll rely on Peter Norman, one of Canada's foremost land economists and forecasters. As vice president and chief economist at Altus Group, he is widely quoted in the Canadian media and remains a regular favourite on the Hardlines Conference podium.

Dan Tratensek is COO and publisher with the North American Hardware and Paint Association. NHPA represents independent retailers in the $400 billion-plus home improvement, paint, and decorating industry throughout the U.S. and Canada. Always a welcome addition to the Hardlines Conference, this year he will present brand-new data on how independents can benefit from growing their digital sales.

The 26th annual Hardlines Conference is returning to the Queen's Landing Hotel in Niagara-on-the-Lake, Ont., a scenic destination just 70 minutes from Toronto Pearson International Airport. It will kick off with the ever-popular RONA Pub Night on the evening of Oct. 17. The 30th Annual Outstanding Retailer Awards Gala is a must-attend event on the evening of the first day of the conference, Oct. 18.

(We still have some seats available for the Hardlines Conference. To see the full list of speakers and to secure your spot at this incredible event, please click here!)




Online building materials supplier offers "last mile" service for pros

It started out 18 months ago as a way to get products to contractors' jobsites in Vancouver's Lower Mainland. Now, Warehoos Online Inc. has rolled out its delivery services throughout Canada and parts of the U.S.

Warehoos serves builders and provides same-day delivery for most building materials through its online marketplace. Unlike some "last mile" delivery services, Warehoos does not rely on its own warehousing but works with existing building supply dealers to source its products.

"Almost everything is actually fulfilled from building supply yards closest to the delivery, or if we don't have a yard in the area, from the closest one we've partnered with," says Ross Power of Warehoos. For example, in the Vancouver area, the service has worked with dealers like Dick's Lumber in Surrey, Poco Building Supplies in Port Coquitlam, and Griff Building Supplies in New Westminster. A third-party logistics company picks up the products and makes the actual deliveries to the jobsites.

Power is also the president of PowerHouse Building Solutions, a Surrey, B.C.-based distributor specializing in building products for home construction on the west coast. But the new business is completely separate from the wholesale distribution company. "We don't carry inventory ourselves, so we're really an extension of the building supply yards that we partner with." It's a different business from PowerHouse, he stresses, with different staff and even competitive products to those that PowerHouse carries.

Power admits the new service is a way to adopt to changing demands of the marketplace, "to remain relevant in the years to come as opposed to some online suppliers that try to cut out the middleman and do as much as possible directly. We're here to disrupt the industry and service the contractor without messing with the current distribution channel—to be complementary."

He recognizes the need to overcome that "last mile" delivery challenge in the product supply chain. "Contractors inherently need service and products ASAP that most online companies simply cannot provide. The fact that we use building supply yards and have connections all over the place allows us to get product into the hands of the contractor faster than any other service we know of."

He adds that the manufacturers appreciate the Warehoos model as well. "We can connect their materials to contractors that want to use them in markets where their products cannot otherwise be easily sourced." 

Home Depot assesses its diversity and responsible forestry policies

The Home Depot is working on racial equity and deforestation assessments in response to shareholder proposals from the company's latest annual meeting. But the assessments are nothing new for the company. The current initiative will expand on the information previously shared in the company's annual Environmental, Social, and Governance (ESG) report.

The ESG efforts include initiatives and goals around what the company call three "fundamental pillars": focusing on its people, operating sustainably, and strengthening communities.

Home Depot's Office of Diversity, Equity, and Inclusion leads the company's diversity reporting, which includes gender, ethnicity, and pay equity data for its workforce. Numerous initiatives have been designed to increase the diversity of its workforce, promote inclusion, amplify support for diverse suppliers, and enrich the communities the chain serves. The planned assessments will help the company benchmark its DEI and responsible forestry programs, highlight the ways it is upholding its commitments, and potentially identify opportunities to enrich its efforts.

The Home Depot has been investing in policies to promote fairness and combat bias, while ensuring that associates and business partners have access to the resources they need to succeed at work. In 2021, the company says, it spent $3.3 billion with its top suppliers and recently announced a goal to spend $5 billion annually by 2025.

Home Depot continues to focus on its sustainable forestry initiative, as well, a practice that dates back more than 25 years and reflects the company's recognition that responsible forest management is essential to protecting the health of the world's ecosystems. To help protect endangered forests and support efforts to preserve timber for future generations, it first issued its Wood Purchasing Policy in 1999, working with suppliers to understand and practise sustainable forestry throughout the world.

The company expects to publicly release its reports on these assessments by the end of its fiscal 2023 year.

Christine Joannou has joined Luxo Marbre as its chief strategy officer. The manufacturer and distributor of kitchen and bathroom furniture says rapid expansion and increased demand prompted the hire. Her experience includes terms as VP for the House of Rohl and Maax sales departments and serving on the board of the Canadian Institute of Plumbing and Heating.

At VicWest Building Products, Brian Glen has been appointed director of sales for Ontario and western Canada. In this role, he's responsible for strategy development and deployment across all channels VicWest serves.

David Kohler has been elected chairman of the board of Kohler Co., in addition to his existing roles as CEO and president. The announcement follows the death of his father, executive chairman Herbert Kohler Jr., earlier this month.




... that the Hardlines Conference is barely a month away? That's right, tickets are going fast for the biggest information and networking event of the season. Registration is open online for the 26th annual Hardlines Conference, Oct. 18 and 19 at the Queen's Landing Hotel in Niagara-on-the-Lake, Ont. Sign up now as tickets are limited for this year's event!

RETAILER NEWS

Princess Auto is slated to open a location next year in a newly renovated retail plaza in Sault Ste. Marie, Ont., according to Soo Today. In addition, next March it will open its seventh British Columbia location, in Abbotsford.

Hickey's TIMBER MART held the grand opening recently for its newest store, located in Goulds, NL. Jim and Mary Hickey started the business 49 years ago, with the business now run day-to-day by sons Brad and Jay Hickey. Today, Hickey's has four stores, with the other locations in Conception Bay South, Harbour Main, and St. John's. 

The owners of Orillia Home Hardware Building Centre in the gateway to Ontario's cottage country have a new store. Dean Smales is retiring after 34 years as dealer-owner of Dean's Home Hardware in nearby Huntsville.

Dollarama reported Q2 net earnings of $193.5 million, up 32 percent from $146.2 million a year earlier. Total revenues grew by 18.2 percent to $1.2 billion, buoyed by the net increase of 13 stores in Dollarama's network during the quarter. Comp sales rose by 13.2 percent while the number of transactions surged by 20 percent.

Garaga Inc. has acquired North Central Door in Bemidji, Minn., its second U.S. facility. The manufacturer previously bought Mid-America Door in Ponca City, Okla., in 2018. "The acquisition of North Central Door will allow us to strengthen our position in the American market and thus continue our growth," said Garaga co-president Maxime Gendreau.

M-D Pro's new web address has gone live at www.mdpro.com. Its search functionality and category tabs allow users to access Prova tile installation products and M-D Pro flooring accessories. The website introduces a "Become a Distributor" page for distributors to join M-D Pro's network, and provides information on authorized M-D Pro retailers and distributors.

Eisenwarenmesse 2022, the International Hardware Fair, will take place Sept. 25 to 28 in Cologne, Germany. It's the first in-person edition of the show in four and a half years. Some 1,400 exhibitors from 50 countries will gather at the Koelnmesse exhibition centre to showcase new products from tools to building and DIY supplies.

Sales of existing Canadian homes dropped slightly, by one percent, in August from the previous month. The actual (not seasonally adjusted) number of transactions came in 24.7 percent below August 2021. While still a large decline, it was smaller than the 29.4 percent year-over-year drop recorded in July. The number of newly listed homes fell to 5.4 percent on a month-over-month basis in August, building on a 5.9 percent decline recorded in July. (Canadian Real Estate Assoc.)

Investment in building construction rose 0.8 percent to $21 billion in July. Both the residential and non-residential sectors showed increases. Spending on residential building construction advanced one percent to $15.7 billion in July. Single-family home investment edged up 0.3 percent to $8.6 billion. (StatCan)

Home Depot reports that its U.S. workforce is consistently more ethnically diverse than the U.S. working population at large, based on U.S. Department of Labour data.

"We've partnered with building suppliers in B.C. and have been able to become a great customer. As we expand, we need more partners in Canada and the U.S. We're also helpful for yards or suppliers that have niche products not available everywhere but which we can help fulfil to expand their reach."
—Alec Yu, director of operations at Warehoos, which partners with dealers to source products and deliver them to nearby contractor jobsites.
Classified Ads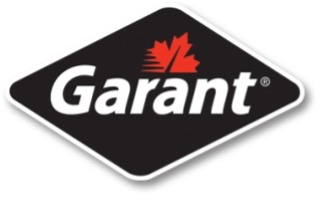 The management team is pleased to announce the appointment of Jonathan Cole as Vice‐President of Sales and Customer Service.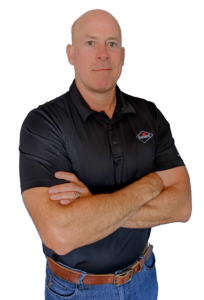 Jonathan held the position of National Account Manager from 2008 to 2012. He returned at Garant in 2014 as Sales Manager and was then promoted to Director in 2018. For nearly four years, Jonathan has played a strategic role within the management team and demonstrated that he is a key player within our organization. His experience combined with his collaborative leadership as well as his ability to identify and seize business opportunities will be used to the greatest benefit of our team and our clients. His promotion will contribute to the execution of our development plan and will promote our continuity and our growth.
Join us in congratulating Jonathan and wishing him the best of luck in his new role.
Pierre-Yves Martin
Directeur Général / General Manager

Looking to post a classified ad? Email Michelle for a free quote.
Privacy Policy | HARDLINES.ca



HARDLINES is published weekly (except monthly in December and August) by HARDLINES Inc.
© 2022 by HARDLINES Inc.
HARDLINES™ the electronic newsletter www.HARDLINES.ca
Phone: 416.489.3396; Fax: 647.259.8764

Michael McLarney — President— mike@hardlines.ca
Steve Payne — Acting Editor— steve@hardlines.ca
Geoff McLarney — Associate Editor— geoff@hardlines.ca

David Chestnut — VP & Publisher— david@hardlines.ca
Michelle Porter— Marketing & Events Manager— michelle@hardlines.ca
Accounting — accounting@hardlines.ca

The HARDLINES "Fair Play" Policy: Reproduction in whole or in part is very uncool and strictly forbidden and really and truly against the law. So please, play fair! Call for information on multiple subscriptions or a site license for your company. We do want as many people as possible to read HARDLINES each week — but let us handle your internal routing from this end!

1-3 Subscribers: $495
4 -6 Subscribers: $660
7 -10 Subscribers: $795
11-20 Subscribers $1,110
21-30 Subscribers $1,425

We have packages for up to 100 subscribers!

For more information call 416-489-3396 or click here
You can pay online by VISA/MC/AMEX at our secure website, by EFT, or send us money. Please make cheque payable to HARDLINES.