IN THIS ISSUE:

Positive Lowe's, Home Depot earnings point the way for the industry
Yves Gagnon steps aside as CEO of Gagnon Group, passes along the baton
Companies should address mental health, and hiring pressures keep growing
Canadian retail sales were strong in 2021, but cool-down expected in 2022

PLUS: Walmart's fourth-quarter revenues edge up, BuildDirect.com has new round of financing,  new commercial VP at TIMBER MART, Epicor has been named Do it Best Corp.'s POS vendor of choice, Resolute Forest Products to buy out I-joist producer in Quebec, Henkel reports profits, retail sales fall in December, U.S. housing starts, and more!

Positive Lowe's, Home Depot earnings point the way for the industry

The industry's two largest players reported their fourth-quarter and annual results last week, both offering an indication of the continued buoyancy of home improvement retailing in North America.

Home Depot reported Q4 sales of $35.72 billion, up 10.7 percent, while comp sales grew by 8.1 percent. Earnings for the quarter came to $3.21 per share. While all of Home Depot's divisions in the U.S. posted positive comps of 7.6 percent in the fourth quarter, the Canadian business actually achieved double-digit comps.

For the fiscal year 2021, the company earned $16.4 billion on sales of $151.2 billion, which were up 14.4 percent. Comps for the year were up 11.4 percent.

A day later, Lowe's released its numbers, announcing fourth-quarter earnings of $1.21 billion, or $1.78 per share, up from $978 million ($1.32 per share) a year earlier. Sales rose to $21.34 billion from $20.31 billion. U.S. same-store sales grew by 5.1 percent.

For fiscal 2021, the company reported earnings of $8.4 billion on sales of $96.3 billion, up from $5.8 billion and $89.6 billion respectively. For the year, comp sales increased by 6.9 percent.

Marvin Ellison, chairman, president, and CEO of Lowe's, noted on a call to analysts that performance in Canada continued to lag behind the U.S. However, he added, "The Canadian leadership team continues to drive productivity through proven technology and processes that have delivered great results in the U.S."

Looking ahead, both companies are displaying caution as markets are expected to normalize somewhat post pandemic. Forecasting out its performance for 2022, Lowe's expects total sales of $97 billion to $99 billion, with the occurrence of a 53rd week expected to increase total sales by between $1 billion and $1.5 billion. Comparable sales are expected to range from a decline of one percent to an increase of one percent.

Similarly, Home Depot expects sales growth and comparable sales growth to be slightly positive in 2022, while its operating margin is forecast to be flat compared to 2021.

Photo credit: Patrick Woodbury (Le Droit)

Yves Gagnon steps aside as CEO of Gagnon Group, passes along the baton

Groupe Yves Gagnon, representing a small but important chain of Quebec building centres, has changed leadership. After more than 49 years as president of the stores, Yves Gagnon has transferred the family business to his daughter Geneviève Gagnon, who, for the past 18 years, has run the stores as general manager. She now becomes the new owner and president.

The business started in 1973, when Gagnon bought his father's general store in Chénéville, in the Outaouais region, and transformed it into a renovation centre. Today, the business, branded Gagnon - La Grande Quincaillerie, consists of five stores throughout the province. Those outlets represent more than 145,000 square feet of sales area, plus indoor and outdoor storage, and employ 350 people.

While Geneviève has been the general manager for the past 18 years, she has been involved in the business since she was a child. "It was a natural shift. I have been fortunate having my dad giving me all his confidence and the space to get involved over the past 18 years," she told Hardlines. The transition has been "very smooth."

"The success story of the family business would not have been possible without the professionalism of a strong management team and the dedication of all employees," Yves added.

As if these achievements weren't enough, Gagnon père et fille have both made a wider impact on the home improvement industry. Yves joined BMR Group in 1983, and in 1995 became president and CEO of the group. At the time, BMR consisted of 42 stores generating $200 million in sales. By the time he retired as head of BMR in 2014, the group had grown to 185 stores representing $1.3 billion in sales. Gagnon left after 20 percent of that group was acquired by La Coop fédérée (now Sollio Cooperative Group). La Coop went on to purchase BMR in its entirety in February 2015.

Geneviève Gagnon has been busy with a side hustle of her own. Two years ago she started up Evolution Distribution, offering an alternative source of supply for dealers in Quebec. That business, she says, continues to be fine-tuned, and now serves 20 stores in total, including the five Gagnon stores. "It's going very, very well and we're very, very happy with it."

She explains how this business stands out for its members. "The main advantage of Evolution is that we can have our own identities, so we can be more involved in our local markets and the special needs of each dealer."

Her father now intends to concentrate on his other love, raising Simmental cattle, a dual-purpose breed originally developed in Switzerland and Germany. In fact, Yves is considered one of the premier breeders of this type of cattle.

He concludes with an observation about the importance of a strong succession plan. "When you've built a business like I have, it's not only about how to make it. But what to do after. We're not stopping. We are continuing, because Geneviève took it over and there will be no big changes. The company will keep going further." 




Companies should address mental health, and hiring pressures keep growing

Good business management includes good people management, something that has become a big challenge under COVID. Our sister publication, Hardlines HR Advisor, addresses issues concerning well-being and the care of staff. The latest issue, which was released last week, examines the impact of mental health in the workplace, focusing on tactical suggestions to help companies consider designing benefits that improve employees' mental health.

According to retail consultant Sonya Ruff Jarvis, business leaders need to be fully involved to defuse the stigma of talking about mental health. Their actions have to be purposeful to truly open the lines of communication throughout the organization. It doesn't help that, in today's world, companies unintentionally add pressure by expecting employees to be constantly connected.

On top of all this, retail workers are considered to be the employee group suffering the most from mental health issues since the pandemic. Ruff Jarvis examines how to create a mental health care program that supports the needs of the individual and helps them feel financially secure, focusing on easy-to-measure tools.

The latest issue of Hardlines HR Advisor also looks at the hiring market and the pressure on recruiters to find hires who are familiar with this industry.

"We are seeing more clients request that we headhunt from specific organizations to try and acquire talent that's already familiar with their category," says Wolf Gugler, president of Wolf Gugler Executive Search. "This is especially true in the Canadian market, with the doing away of non-compete employment contracts."

(Hardlines HR Advisor is a free monthly newsletter that focuses on issues of hiring, retention, workplace culture, and leadership. It's designed specifically for retailers and suppliers in the home improvement industry. Click here to sign up for your free subscription now!)

Canadian retail sales were strong in 2021, but cool-down expected in 2022

Canadian retailers finished 2021 with $674 billion in sales, up 11.6 percent from 2020 with increases observed in all subsectors. This increase comes in the wake of a decline in 2020 when retail sales experienced the largest drop since the 2009 global financial crisis.

In volume terms, retail sales increased 8.4 percent in 2021.

Sales were up in all provinces in 2021, with Ontario up 9.1 percent and Quebec up 13 percent. British Columbia saw a 12.6 percent increase.

"Retail sales growth in 2021 was 11.6 percent, the highest in the last 5 years. While this looks good, there are a number of caveats," warns retail consultant Ed Strapagiel. "First of all, the high sales gain in 2021 reflects a rebound from the previous year, when total retail sales actually declined thanks to COVID."

He notes that the annual gain was also significantly boosted by automotive, especially gas stations—whose 2021 sales increased 24.4 percent due to rising gas prices. Furthermore, most of last year's gain occurred in the first half of the year; by the time the fourth quarter rolled around, retail sales were up a more modest 6.4 percent year-over-year.

"If you just looked at Q1 and Q2, you'd be thinking, wow, happy days are here again. But, no, those huge gains don't reflect how good things were in the first half of 2021, but how bad things were the year before when COVID hit."

Much the same holds for the building material and garden equipment and supplies dealers subsector. Again, sales were strong in the first half of the year, up 36.5 percent in the first quarter and 24 percent in Q2. But by the latter half of the year, that growth had shrunk to 1.69 percent in Q3 and 1.71 percent in the last quarter.

This sector could face other headwinds, Strapagiel explains. "Another issue is inflation and that spending on building material and garden equipment and supplies may be somewhat discretionary. If you have to pay more for gas for your car, you might put off painting the house for one more year."

He adds that an interrupted supply of some products could cool consumers' renovation ambitions. "I'm saying don't get too exuberant. There are still plenty of crocodiles in the swamp."

 

At TIMBER MART, David Rapini has joined as VP of the group's commercial division, effective March 1. Most of his 15 years in the building materials industry have been spent at CGC Inc. in sales and commercial management roles. Rapini succeeds Mark Finucane, who is retiring, and will report directly to TIMBER MART CEO and president Bernie Owens.

Regal ideas president Ernie Couillard retired at the end of last year after more than 20 years with the company. Andrew Pantelides, VP of marketing and business development, has assumed Couillard's former responsibilities. At the same time, Joe Jacklin, director of marketing and contractor development, is adding Canada sales to his portfolio. Quinton Weber continues as U.S. sales director. Jim Topliss, director of commercial development, will be responsible for working with architects focusing on multi-family and commercial projects. Clifton Phelps is now the director of dealer development. Leela Varanasi, a 23-year veteran of the company, rounds out the marketing team as marketing and sales coordinator. Melinda Okmanas has joined the company as marketing and brand development specialist.

 

... that we want to make sure that you continue to receive communications from Hardlines that are relevant to you? We've added new products in 2021 and we don't want you to miss out on any of them! Besides the Hardlines weekly, we now have three free newsletters—and a podcast series! So please take a moment to update your profile by clicking here.



RETAILER NEWS

Walmart saw fourth-quarter revenues edge up 0.5 percent to $152.9 billion, taking a hit from the impact of divestments. Operating income came to $5.9 billion, with earnings of $1.28 per share. Full-year revenues were $572.8 billion, an increase of 2.4 percent. On a per-share basis, earnings came to $4.87.

BuildDirect.com Technologies Inc., the Vancouver-based online LBM seller, has closed a new round of financing. The combined $3 million is from Pelecanus Investments Ltd., Lyra Growth Partners Inc., and Beedie Investments Ltd. The loan will be used to advance BuildDirect's strategy and for general working capital purposes.

Australian hardware chain Bunnings has rolled out a battery recycling service to all its stores. The program was launched in November following a pilot in the state of Victoria and now extends throughout the retailer's store network.

Epicor has been named Do it Best's POS vendor of choice for the co-op's member-owners. The new partnership is part of Do it Best's strategy to enhance members' e-commerce services. They can now adapt their IT infrastructures with Epicor industry cloud platforms, including Epicor Propello, Epicor Eagle and Epicor BisTrack, and add functionality and business intelligence to their operations.

Resolute Forest Products Inc. has reached a deal to buy out Louisiana-Pacific Corp.'s 50 percent stake in two joint ventures producing I-joists in Quebec. Upon regulatory approval, the transaction, valued at $50 million, will make Resolute the full owner of Resolute-LP Engineered Wood Larouche Inc. and Resolute-LP Engineered Wood St-Prime Limited Partnership. At the same time, the company announced an agreement with Boralex for the acquisition of a cogeneration facility in Senneterre, Que. Both purchases are to be made in cash.

Henkel AG reported profits of 1.63 billion euros for 2021, up from 1.41 billion the previous fiscal year. Sales of 20.07 billion euros were up from 19.25 billion in 2020. The conglomerate, whose brands include Loctite and Persil, had previously released preliminary Q4 revenues of 5.05 billion euros.

Retail sales fell 1.8 percent to $57 billion in December. Lower sales at clothing and furniture stores drove the decline, which coincided with concerns over the spread of the COVID-19 Omicron variant in December. Following four consecutive monthly gains, sales at building material and garden equipment and supplies dealers fell five percent in December. (StatCan)

U.S. housing starts dropped 4.1 percent to 1.63 million units in December. Building permits for the month increased by 0.7 percent to 1.9 million. (U.S. Census Bureau)

Sales of existing U.S. homes rose unexpectedly in January to a one-year high. Closing transactions grew 6.7 percent from December to an annualized 6.5 million. The number of homes on the market meanwhile fell 2.3 percent to a record low of 860,000. (National Association of Realtors)

In Canadian Tire's fourth quarter, 40 percent of its sales across all banners were driven by the company's owned brands. 

"This program is particularly helpful for our trade and DIY customers, with the collection units being purposely designed to also receive power tool batteries."
—Jen Tucker, director of merchandise for Australian big box chain Bunnings, on the rollout of a battery recycling program at its stores.
Classified Ads




The mission of Plafonds Embassy is to manufacture and sell added-value suspended ceilings in the construction and renovation market. Our innovative products have a strong growth potential across North America. We are currently seeking a dedicated individual to fill the position of Business Development Manager
Do you want to work in an SME where you will have the opportunity to influence decision-making, while taking part in development projects?
Email us your application and a cover letter by February 20, 2022, at info@altituderh.ca.
More details on this job offer on the links below
https://www.linkedin.com/company/plafonds-embassy
https://www.facebook.com/EmbassyCeilings

EXCITING CAREER OPPORTUNITIES AVAILABLE:
DETAILS AT WWW.WOLFGUGLER.COM

Product Marketing Manager – Ontario

Sales Development Associate, Building Materials – Ontario

Assistant Controller – Ontario

Product Manager, Outdoor Living Products (Ontario or Chicagoland)

Global Sourcing Manager – US

Retail General Manager – Toronto flagship (independent retailer)

Referral reward! Refer someone who is hired by our Client, and we'll donate $500 on your behalf to your charity of choice!

Looking to make a career move? Send your resume to Wolf Gugler in complete confidence. Video cover letters are welcomed.

Wolf Gugler Executive Search, offices in Canada and the US. (888) 848-3006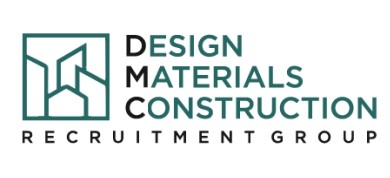 DMC Recruitment Group offers Recruitment Solutions for Building Materials Manufacturers, Distributors, Retailers and Buying Groups.
By specializing in the Building Materials Industry, DMC Recruitment provides a knowledgeable, service-oriented approach that sets us apart from the generalist recruitment agency model. If you are an organization looking to add high quality talent to your team, or a candidate who is looking to make a career change, contact us at accounts@dmcrecruitment.com or check out our jobs at www.dmcrecruitment.com/jobs

Looking to post a classified ad? Email Michelle for a free quote.
Privacy Policy | HARDLINES.ca



HARDLINES is published weekly (except monthly in December and August) by HARDLINES Inc.
© 2022 by HARDLINES Inc.
HARDLINES™ the electronic newsletter www.HARDLINES.ca
Phone: 416.489.3396; Fax: 647.259.8764

Michael McLarney — President— mike@hardlines.ca
Christina Manocchio — Editor— christina@hardlines.ca
Geoff McLarney — Assistant Editor— geoff@hardlines.ca

David Chestnut — VP & Publisher— david@hardlines.ca
Michelle Porter— Marketing & Events Manager— michelle@hardlines.ca
Accounting — accounting@hardlines.ca

The HARDLINES "Fair Play" Policy: Reproduction in whole or in part is very uncool and strictly forbidden and really and truly against the law. So please, play fair! Call for information on multiple subscriptions or a site license for your company. We do want as many people as possible to read HARDLINES each week — but let us handle your internal routing from this end!

1-3 Subscribers: $495
4 -6 Subscribers: $660
7 -10 Subscribers: $795
11-20 Subscribers $1,110
21-30 Subscribers $1,425

We have packages for up to 100 subscribers!

For more information call 416-489-3396 or click here
You can pay online by VISA/MC/AMEX at our secure website, by EFT, or send us money. Please make cheque payable to HARDLINES.