IN THIS ISSUE:

Hardlines Podcast: Peavey CEO Doug Anderson shares his vision for growth
Home Depot, Lowe's ride wave of home improvement spending, with Canada ahead
With prices through the roof, thefts abound as lumber now a hot commodity
Canadian Tire takes on Amazon with premium membership program

PLUS: Home Depot Canada named Energy Star Canada National Retailer, Grenier promoted at BMR, new hires at Lowe's Canada, tips from BMR ambassador Hugo Girard, Canadian Tire commits $12 million to Jumpstart, new owners switch to RONA in Quebec, Jeld-Wen named Energy Star Manufacturer of the Year, existing homes fall, and more!

Hardlines Podcast: Peavey CEO Doug Anderson shares his vision for growth

In the latest podcast from the Hardlines series What's in Store, Doug Anderson, president and CEO of Peavey Industries, shares the incredible story of how this key regional player based in Red Deer, Alta., managed in a matter of a few years to create a national entity serving stores across the country.

The first step, Anderson says, was the takeover of TSC Stores in 2016. A strong Ontario-based farm and ranch retailer that also had two stores in Manitoba, it represented a similar business to his, but in markets where the Peavey Mart banner did not exist. "It was such a natural fit for us that we felt like it was the right move to make," Anderson says.

He talks about the bold move to rebrand all the TSC locations, which meant introducing the Peavey Mart banner to Ontario shoppers. That process was completed by the end of March.

But if that wasn't enough to keep him and the Peavey team busy, he then set his sights on the Ace banner. "Long term, we felt Ace was not a good fit for Lowe's so I approached them early in 2019 to look at how it could work."

The deal closed one week before the pandemic shut everything down in March 2020.

Anderson saw it as a good fit for the communities that would not necessarily be best served by a Peavey Mart store. The company had already introduced a small-town hardware store concept called MainStreet Hardware. There are now three such stores, all in Alberta.

Ace, he says, fills a similar market need that the MainStreet stores aim at. "It was very complementary to our farm and ranch operations and really allowed us, not only to provide that density we were looking for with that MainStreet concept, but also allowed us access to new markets such as Quebec, and a lot more penetration into British Columbia, for example."

The shift to dealer-owned stores from a network of corporately held outlets required a shift within Peavey. Anderson admits that "we really had to reinvent ourselves" concerning distribution and systems.

Anderson shares these details, and much more, including how Peavey turned to Sexton Group for its LBM needs, and succession opportunities with the Ace brand, in the newest podcast from Hardlines.

(Click here to sign up for the Hardlines podcast series!)

Home Depot and Lowe's enjoy strong results in Q1, with Canada ahead

North American home improvement sales stayed strong through the first part of 2021, as shown by the latest results from the industry's two top players.

Last week, The Home Depot reported first-quarter revenues of $37.5 billion, 32.7 percent higher than the same period of 2020. Just a day later, Home Depot's biggest rival, Lowe's, reported similar results.

Profits at Home Depot nearly doubled, amounting to $4.1 billion. A year ago the company posted earnings of $2.2 billion. Like other home improvement retailers, Home Depot has benefited from an ongoing boom in home projects as people continue to work and study from home.

Home Depot's Q1 same-store sales rose by 31 percent. Those increased comps were realized in all of Home Depot's top 40 markets, while Canada posted comps above the company average.

For Lowe's, first-quarter net earnings reached $2.32 billion, up from $1.34 billion a year earlier. Sales rose 24.1 percent to $24.42 billion. All Lowe's U.S. divisions saw comp sales go up by more than 18 percent. Like at Home Depot, comp growth in Canada outpaced the U.S.

"We are very pleased with our new leadership team's progress driving improvement in Canada through a challenging operating environment, as [Lowe's CEO] Marvin Ellison mentioned on our Q1 2021 call," said Lowe's in a statement. Ellison went on to acknowledge the frontline workers at Lowe's Canada as well, "for their resilience and commitment to serve our customers in this challenging operating environment."

During the quarter, Lowe's also saw big gains company-wide in the much sought-after pro business. Comp sales to that segment were up 30 percent.

On the same analysts' call, David Denton, executive vice president and CFO of Lowe's, anticipated continued challenges in the Canadian market and a possible slowdown overall in sales.

"Looking forward, year-over-year comparisons remain difficult throughout the remainder of the year. Also, we continue to see COVID restrictions in some areas across Canada. As markets reopen, we are closely monitoring consumer behaviour, anticipating a potential modest shift in spending away from the home."




With prices through the roof, thefts abound as lumber now a hot commodity

The burgeoning cost of lumber has made it so coveted that homebuilders and dealers alike are having to take special measures to protect it.

Garth Babcock, a construction manager with Edmonton-based Akash Homes, told CBC News his firm has lost about $100,000 to theft. The perpetrators use the sites' own equipment to load wood onto their trailers.

"They're hot-wiring zoom booms on sites, taking product from maybe two or three builders in the same neighbourhood," said Babcock. Akash Homes responded with tighter security precautions, installing security cameras, and spray painting materials with distinctive markings in case they turn up at other sites or for sale online.

Dealers across the country have faced surprise and outrage from customers when confronted with the rising prices. One result, in the case of JL's Home Hardware Building Centre in Guelph, Ont., was the theft of $10,000 worth of lumber. Store owner Andre Belisle told GuelphToday that a man in a stolen flatbed truck broke through the gate of the store's yard and helped himself to the lumber.

These kinds of hits to a small business are tough to take but reflect a sign of the times as home improvements and renovations remain the preferred way for people to spend their money during the pandemic.

Canadian Tire takes on Amazon with premium membership program

The first quarter continued to turn strong results for Canadian Tire, despite the restrictions of continued lockdowns. Much of that growth came from online sales, making CTC look hard at how it can compete against the likes of online giants like Amazon.

In a call to analysts, Canadian Tire president and CEO Greg Hicks admitted the period "had its share of unique challenges, including significant restrictions across our store network." He noted that only 40 percent of the Canadian Tire Retail stores were open at the start of the year. "Even though full operations were restored across the business in March, many strict restrictions continue."

With the shift to online shopping, Canadian Tire saw strong increases in core hardlines and home products categories, including its Canvas brand of backyard living products, plus kitchen and tool categories. In fact, across its CTR stores, more than 70 percent of categories saw growth, with over 60 percent of those showing double-digit sales growth.

With an early start to spring in many parts of Canada, Canadian Tire saw its customers shift to purchases of outdoor sports equipment, outdoor living products, and bikes. That shift drove sales of items such as patio sets and products from Canadian Tire's gardening categories, which drove an increase of more than $100 million across the retailer's seasonal, living, and playing divisions.

E-commerce sales were up by almost 300 percent in the quarter. That kind of activity has the company looking at ways to take on the likes of Amazon Prime and Walmart, including a premium membership program. For a flat fee, subscribers will earn bonus loyalty rewards for purchases made in-store and get free delivery for online orders. They'll also be able to stream TV series and movies through Bell Media's Crave platform.

"I think there was some question about our ability to compete in a digital world pre-pandemic, and I don't think anybody should doubt our ability now," Hicks said.

At BMR Group, François Grenier has been promoted to vice president, human resources. He brings 22 years of experience in human resources management to the role, the last five of which were at BMR as senior director of labour relations and OHS. Grenier will be responsible for the overall management of human resources at BMR.

Pierre Nolet is now at Lowe's Canada as director of business development for its RONA banner. He was formerly at BMR Group, where he spent the past five years, most recently as vice president of business development. Also, Stephany Robinson, who was on Nolet's team at BMR in dealer business development, integration, and strategy, has joined Lowe's as the national accounts manager for Canada.

Martin Menard has joined Lowe's Canada as senior director for floor covering. He comes over from BMR Group, where he had spent more than 13 years, most recently as senior manager of imports and business optimization.

At Ledvance LLC, the maker of Sylvania lighting products, Charlie Harte has been appointed VP of marketing and customer experience. Harte will add the job to his existing position as Canada president and CEO for Ledvance, which he took over in February 2020.





 

... that the latest issue of our newest publication, Hardlines HR Advisor, goes out on Wednesday? It's filled with tips and examples of how companies in home improvement are dealing with employee well-being during these challenging times. The latest issue features details of Lowe's Canada's ongoing support for frontline workers, and guidance from the director of HR at the Hillman Group Canada. Plus tips to make working at home more healthy and productive. Click here now for Hardlines HR Advisor!

RETAILER NEWS

BMR Group has partnered with brand ambassador Hugo Girard, media producer B-612, and marketing firm lg2 to create a new web series, Built Like Hugo. The videos feature the retired strongman presenting outdoor project ideas that viewers can reproduce at home. Free plans and step-by-step instructions will help viewers build anything from a ring toss game to an urban henhouse built in a weekend.

The Home Depot Canada has been named the Energy Star Canada National Retailer of the Year for the eighth consecutive year. The company works closely with vendors and partners to offer more than 9,000 products backed by the Energy Star certification, to make energy-efficient products more affordable and accessible to its customers. This is Home Depot Canada's thirteenth Energy Star Canada award.

In Q1, Canadian Tire committed an additional $12 million to its Jumpstart Sport Relief Fund. The retailer has so far contributed $3.25 million to more than 300 community sport organizations.

Dealer-owner Carlos Munoz has acquired Quincaillerie A. Pouliot, a store in Beauharnois, Que., and is converting it to the RONA banner. With a total surface area of 20,000 square feet, the store includes an 11,500 square-foot sales area and a 6,000 square-foot indoor lumber yard. The business was founded in 1966 by the family of André Pouliot and bought in 1974 by Jean-Guy Brazeau. His son Daniel Brazeau took over in 1990 and he will stay on to ensure a smooth transition.

With the pandemic now in its second year, some consumers' patience is wearing thin and front-line workers say many are taking it out on the employees, reported La Presse. Workers at two Lowe's Canada corporate stores in Montreal voted recently for a five-day strike mandate, demanding measures such as signing to outline a zero-tolerance policy toward aggressive behaviour. Responding on behalf of Lowe's Canada, a spokesperson said the company does not tolerate aggressive behaviour at any of its stores but added that "we continue to negotiate in good faith with the union."

Jeld-Wen of Canada was named the Energy Star Manufacturer of the Year in the category of Windows and Doors for 2021. The Energy Star Canada Awards recognize organizations that have made outstanding contributions to protecting the environment through superior energy achievements. Jeld-Wen of Canada has won this award five times over the last seven years, bringing their total award count to eight. The company has been a participant in Energy Star Canada since 2003.

 

Sales of existing homes fell by 12.5 percent in April after reaching their highest level ever recorded in March. Month-over-month declines in sales activity were observed in close to 85 percent of all local markets, including virtually all of British Columbia and Ontario. In contrast, actual (not seasonally adjusted) sales activity posted a 256 percent year-over-year gain in April, reflecting the chasm between the best April ever in 2021 and the worst ever last year. (Canadian Real Estate Association)

The seasonally adjusted annual rate of housing starts was 268,631 units in April. That reflects a decrease of 19.8 percent from 334,759 units in March. The SAAR of urban starts decreased by 16.9 percent to 251,504 units. Multiple urban starts decreased by 22.8 percent to 251,504 units while single-detached urban starts decreased a slight 0.1 percent to 78,918 units. (CMHC)

 

The latest issue of our sister publication, Hardlines Dealer News, went out last week. You'll learn how dealers are coping with rising lumber costs and how to make outdoor living displays that really shine. Hardlines Dealer News is monthly—and it's free. Sign up here to subscribe!

"We've been proud to partner with ENERGY STAR for more than 20 years because part of our core values is a commitment to 'Doing The Right Thing' and being a responsible retailer."
—Pamela O'Rourke, vice president, merchandising, The Home Depot Canada, on the company being named the Energy Star Canada National Retailer of the Year for the eighth consecutive year.

 
Classified Ads




Senior Director, Business Development – Eastern Canada

We are looking for a new member to join our team at BMR Group in the context of a remote job (mainly on the road). This person will work under the Vice President, Strategy and Network Development and will have as main responsibilities:
Design and create the development strategy for the dealer network in Quebec, Ontario and the Maritimes.
Research and identify new business opportunities across Canada.
Competitive salary and benefits!
For more information about this opportunity and to apply:  https://www.bmr.ca/en/jobs/a20210506-02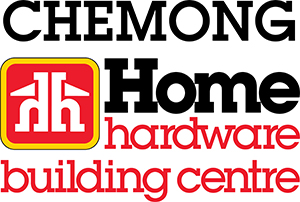 Chemong Home Hardware Building Centre is a national award-winning store in Peterborough, and we are looking for an experienced and professional Lumber Yard Manager to join our team and oversee our large volume yard. An individual who is a proven leader, problem solver, detail oriented and willing to go above and beyond will thrive in this role.
The Lumber Yard Manager will be responsible for overseeing all aspects of the Lumber Yard operations including maintenance of facilities, inventory control, merchandising, sales, cost containment, personnel management and motivation. Objectives are accomplished by personal action and/or delegation of responsibility as appropriate. The Lumber Yard Manager performs all assigned tasks with sufficient speed and accuracy to ensure warehouse operations run safely, efficiently, professionally, and courteous and prompt customer service is maintained at all times.
To view our full job posting and to apply please visit: https://ca.indeed.com/viewjob?cmp=Chemong-Home-Hardware-Building-Centre&t=Lumber+Yard+Manager&jk=6c997f0ed1685a3a&q=chemong+home+hardware&vjs=3



Looking to post a classified ad? Email Michelle for a free quote.
Privacy Policy | HARDLINES.ca



HARDLINES is published weekly (except monthly in December and August) by HARDLINES Inc.
© 2020 by HARDLINES Inc.
HARDLINES™ the electronic newsletter www.HARDLINES.ca
Phone: 416.489.3396; Fax: 647.259.8764

Michael McLarney — President— mike@hardlines.ca
Christina Manocchio — Editor— christina@hardlines.ca
Geoff McLarney — Assistant Editor— geoff@hardlines.ca

David Chestnut — VP & Publisher— david@hardlines.ca
Michelle Porter— Marketing & Events Manager— michelle@hardlines.ca
Accounting — accounting@hardlines.ca

The HARDLINES "Fair Play" Policy: Reproduction in whole or in part is very uncool and strictly forbidden and really and truly against the law. So please, play fair! Call for information on multiple subscriptions or a site license for your company. We do want as many people as possible to read HARDLINES each week — but let us handle your internalrouting from this end!

1-3 Subscribers: $495
4 -6 Subscribers: $660
7 -10 Subscribers: $795
11-20 Subscribers $1,110
21-30 Subscribers $1,425

We have packages for up to 100 subscribers!

For more information call 416-489-3396 or click here
You can pay online by VISA/MC/AMEX at our secure website, by EFT, or send us money. Please make cheque payable to HARDLINES.