IN THIS ISSUE:

Startup hardlines distributor brings new store format to Canada
Suppliers and dealers cope with supply chain woes following disarray of last summer
Former Home Depot exec recalls entry into Canada, value of a strong culture
Retailers should be ready to capture more smart home sales

PLUS: Peavey Mart opens two stores, insider trading catches two RONA investors, IKEA Canada expands Design Studio network, Richelieu reports strong Q3, Home Depot uses Walmart for deliveries, Amazon Canada will expand in Quebec, Ace named a top franchisor, West Fraser to acquire Texas lumber mill, building construction decreases, and more!

  Startup hardlines distributor brings new store format to Canada  

OMC Tools & Hardware has set up shop as a new tool and hardware distributor in Canada. Omar and Matt Chaaban, two brothers from Lebanon, already have a distribution business there. Now they are introducing their product lines to Canadian dealers.

OMC is a distributor for a giant Chinese manufacturer, Total Tools. But Total offers more than just tools. It also has a store concept of its own. Everything in the store falls under the Total brand.

Total Tools can pull this off because it manufactures its product line, consisting of some 2,000 SKUs, at its facilities in China. Product lines include Total's signature brand of 20-volt lithium-ion power tools, plus hand tools, power tool accessories, safety tools, and hardware. Total's facilities are spread over more than one million square feet of manufacturing space.

The proprietary store concept is a logical extension of this product range. Total now has 1,000 "Total One-Stop Tools Station" stores, mainly in developing countries. The strategy is to pursue a marketplace of five billion people that exists in these emerging regions, rather than the one billion represented by developed countries.

Through OMC, Total Tools promises to deliver full support for any dealer who wants to set up a Total One-Stop Tools Station. "The development of concept stores is highly supported," says Matt Chaaban. "We provide our customers with marketing materials, including flyers, displays, and signage. In addition, we advise our customers on display setup and how to most effectively incorporate our products into their store."

He adds that the new concept is definitely attracting attention. "We have received a lot of positive feedback on the concept store idea, as well as inquiries on the best way to implement."

The Total name is common in countries such as Malaysia, Vietnam, Thailand, Syria, Senegal, Albania, and Macedonia. It also has a presence in several markets in South America, such as Peru, El Salvador, and Paraguay. But expansion has seen it enter smaller developed countries, including Italy and now, through OMC, Canada.

Suppliers, dealers cope with supply chain woes following disarray of last summer

The supply chain travails of 2020 have impacted the purchasing practices of dealers and distributors through 2021. Many of them have reported that their experiences have provided valuable lessons about supply and demand.

"The last 18 months told us that we don't know anything," said Robert Glecoff, general manager of Gravenhurst Home Building Centre, which has three locations in Ontario's near north. The good news for his company is that its relationships with key suppliers weren't damaged, and in some cases were strengthened.

Glecoff is confident enough in the market's rebound that his company will rely on pre-COVID sales history in its forecasting for future purchases.

Fraser Valley Building Supplies, which has eight locations in British Columbia, has been reducing its SKUs and bulking up on better-selling items. Prices, which fluctuated wildly last year, continue to be unstable now. According to Peter Gilson, the company's director of supply chain, purchasing decisions are now being based on history "and what's in the pipeline now."

"We're going where our customers are looking, and not going 'all in' on too many items," he added. "We'll be more cautious on the [market's] upswing, and cautious after that."

Dave McNeil, vice president of Taiga Building Products, said the LBM wholesaler has "refined" how it reviews inventory management, "and we're applying more science to the business, end to end." He added that his company would continue to build inventories, but also conceded that can be tricky with categories like composite decking, which have so many SKUs.

Marcel Pelland is the general manager of Olympic Building Centre in Winnipeg. He questions whether some distributors overbought, creating further price volatility. However, now Olympic is being more particular about its clientele and what its forecasts are based on. "We expect honest relationships," said Pelland.

His company will also rely more on purchasing models so it can be "more analytical" in its buying. By doing so, Olympic can better present itself to pro customers as a consistent, reliable source of supply.

(This story is excerpted from a more comprehensive article in the latest issue of our sister publication, Hardlines Home Improvement Quarterly. This print magazine will be mailed to more than 11,000 dealers and store managers across the country next week. Find out more by clicking here!)

Former Home Depot exec recalls entry into Canada, value of a strong culture

Jim Inglis was there from the early days. At the invitation of co-founder Pat Farrah, he met with the executives of The Home Depot at the opening of its ninth store in 1983 and liked what he saw. The combination of a bigger store and lower prices than the home improvement had ever before seen had him hooked.

Inglis served in executive positions with The Home Depot for 13 years. Today, he is the president of Inglis Retailing. He's also the author of a new book, "Breakthrough Retailing: How a Bleeding Orange Culture Can Change Everything!"

The book recalls Home Depot's entry into Canada, when, in 1994, the company bought a 75 percent stake in Aikenhead's. He gets some details correct, such as how many Aikenhead's stores there were—seven had been completed by that time—but said they were bought from "Busy Beaver." In fact, Aikenhead's was owned by Molson Cos., which had also owned Beaver Lumber. Inglis also recalls that Home Depot already had a store open in Vancouver. It was indeed under construction at the time but would open much later.

These small details do not, however, detract from the substance of the book, nor from its overriding business message about what a strong corporate culture can do to accelerate a company's growth and maintain its focus.

Inglis also shares some of the growing pains that Home Depot experienced when it took over Aikenhead's, including the challenge of system integration. "We also encountered even stronger resistance to the Home Depot's Bleeding Orange culture due to Canadian distrust of the U.S. management team. We initially put some of our veteran U.S. managers in the key management positions, including the role of 'country president.' The negative response of the Canadian staff soon alerted us to the need to recall these veteran managers."

Realizing they "could not treat Canada as just another state," Inglis says the executive team eventually put a Canadian in place to run the business effectively.

The book provides an insider's glimpse of the world's largest home improvement retailer, including how the company lost focus under Bob Nardelli, who served as CEO from 2000 to 2007. Nardelli replaced the entrepreneurial focus on customer service with relentless cost-cutting. Only with the appointment of Frank Blake as his successor did the retailer return to its "bleeding orange" roots.

  Retailers should be ready to capture more smart home sales  

New data from the Home Improvement Research Institute (HIRI) in the U.S. shows that the smart home technology industry is growing rapidly, clocking in at $58.5 billion in sales last year and expected to exceed $175 billion by 2025. From Wi-Fi-enabled speakers to video doorbells and lightbulbs controlled by smartphones, smart technology brings new levels of safety and customization to DIYers.

HIRI reviewed Omdia's 2021 State of the Smart Home Report to understand key trends shaping the industry and what retailers should know to guide their inventory in the years to come.

Retail accounted for roughly 88 percent of all smart home device shipments in the U.S. in 2020, proving bricks-and-mortar and e-commerce operators are the trusted partners for customers looking to outfit their homes with new tech enhancements.

"We estimated the number of apartments in the U.S. with smart devices will increase from about 930,000 in 2020 to 11.9 million in 2025," says Blake Kozak, senior principal analyst for Omdia.

Single-family home builders are expected to start offering smart home devices as standard features of their homes—and not just as expensive upgrades. As the industry evolves and new standards emerge, retailers can expect more products to work together to streamline sales, installation, and usage. This will only increase their accessibility to homeowners.

The continuing effects of the pandemic could also force an eventual rise in smart home adoption. As new variants of the virus have emerged, people are again spending time at home and exploring how smart technology can make their spaces more comfortable and safer.

For retailers, the category is expected to keep growing. Kozak says the smart home industry will see a record number of new product announcements this year and next, which should prompt many retailers to re-evaluate their smart home inventory. New products will focus on security, voice commands, radar insights, and energy and water management to serve customers better.

... that the 25th Hardlines Conference is being held Oct. 19 and 20? We're at capacity for the live event, but this year we're offering virtual access to both the Hardlines Conference and the Outstanding Retailer Awards gala dinner, including a special rate for retailers. Virtual conference tickets can be purchased here for $195 plus tax. Retailers and store managers get a special rate, so email Michelle Porter to get your savings. The virtual conference ticket includes a live stream of the Outstanding Retailer Awards Gala. We hope you can join us!

RETAILER NEWS

Peavey Industries is opening two new Peavey Mart stores this month. Earlier this month, a new store opened in Brooks, Alta., and another location is opening in Prince Albert, Sask. Grand opening celebrations are planned for both stores from Oct. 29 to 31. The openings continue Peavey's momentum in the Prairie provinces. Its Airdrie, Alta., store opened in June.

Quebec's financial regulator has found that two investors profited from advance knowledge of the 2016 sale of RONA to Lowe's. Alain Poudrette was fined $430,990 and Rénald Moreau $16,563. In anticipation of the sale, the pair bought up bulk quantities of shares in RONA, selling them at considerable profits when the deal became public. In both cases, the amounts of the penalties, therefore, represent approximately 1.5 times the earnings pocketed through insider trading.

Ikea Canada is expanding its Design Studio network this month with three Ontario locations in Brampton, St. Catharines, and London. The Design Studio allows customers to design and order complex home furnishing systems for the kitchen, bath, bedroom, and living room. They have the choice of scheduling one-on-one planning sessions with an Ikea design expert or using a self-service planning station in a dedicated studio space. The first Design Studio opened in Oshawa, Ont., on Sept. 1. The Brampton Design Studio opened on Oct. 14.

Home Depot is the first retailer to take advantage of Walmart's GoLocal business. The program, announced in August, makes Walmart's fleet of gig-working drivers available to other companies. Walmart and Home Depot did not disclose the terms of the deal, but the partnership will begin at select stores in Texas, Arkansas, and New Mexico. It will then expand to other U.S. locations before the end of the year.

Amazon Canada will expand in Quebec with a new facility in the east end of Montreal, Le Journal de Montréal reports. Developer Broccolini, a regular real estate partner of the e-retail giant, has purchased a 2.5 million-square-foot site straddling Montreal's Anjou district and the separate city of Montréal-Est.

Ace Hardware was named number four in this year's Franchise Times Top 400 List, moving up from third place last year. The annual ranking orders the largest U.S.-based franchise systems by total global sales in the previous year. Ace's 2020 sales grew by more than 21 percent, or $3.5 billion, the best dollar amount sales increase across all franchises.

Richelieu Hardware Ltd. reported its Q3 profits rose by almost 40 percent from the prior quarter. Profit attributable to shareholders was $38.7 million, compared to $28.7 million in Q3 of 2020. Sales rose to $373.3 million, from $311.2 million. Sales to Canadian hardware dealers and reno centres spiked by more than 16 percent.

West Fraser has made a deal to acquire the Angelina Forest Products lumber mill in Lufkin, Tex., for roughly $300 million, pending the completion of U.S. regulatory reviews. The facility, which produces southern yellow pine lumber products, commenced operations in late 2019 and is expected to reach full production capacity of approximately 305 million board feet over the next three to four years.

Investment in building construction decreased  two percent to $17.7 billion in August, a fourth consecutive monthly decline. Residential construction was down 2.9 percent for the month, while investment in non-residential construction edged up 0.6 percent. Investment in single-family homes was down 2.6 percent to $7 billion. Despite a fourth consecutive monthly decrease, single unit construction was 25.6 percent higher than a year earlier. Multi-unit construction investment declined in all provinces, down 3.3 percent nationally to $6 billion in August. (StatCan)

U.S. investment in construction was unchanged in August, following a 0.3 percent uptick in July. Year-over-year, however, spending was up by 8.9 percent. Construction of single-family homes dropped by 0.7 percent, hit by high materials costs and labour shortages. (U.S. Commerce Dept.)

In our latest podcast, we talk with Beth Casson, VP and event leader of the National Hardware Show. In conversation with Hardlines publisher David Chestnut, she discusses how the NHS has weathered the challenges of the pandemic and its plans for the next in-person show. Click here to listen to the episode and to subscribe to the series!
Classified Ads

Key Account Manager
Masco Canada is looking for a new Retail Sales member with strong analytical skills to complete its team
Develop strategies to grow with Regional and Independent Customers.
Support activities on selected National Accounts.
For more information:
https://masco.wd1.myworkdayjobs.com/en-US/MascoCanada/job/CA---Ontario---Mississauga/Key-Account-Manager_REQ31308


Positec is hiring for positions in Mississauga, Ontario!
Ecommerce Account Manager
The eCommerce Account Manager is responsible for developing and guiding the implementation of the account specific business plan for all online and eCommerce business accounts; achieving account profitability and sales targets; serving as the primary eCommerce account contact; providing account leadership. This individual will also be responsible for increased distribution of key brand items.
Account Manager  
Responsible for supporting the company's sales goals through professional sales techniques and good customer service, maintaining quality relations with existing accounts, and providing sales and marketing coverage. 50% of focus will be on managing assigned account responsibility with remaining allocation focused on internal support and assigned tasks.
Apply Here: https://ca.indeed.com/jobs?q=positec&l=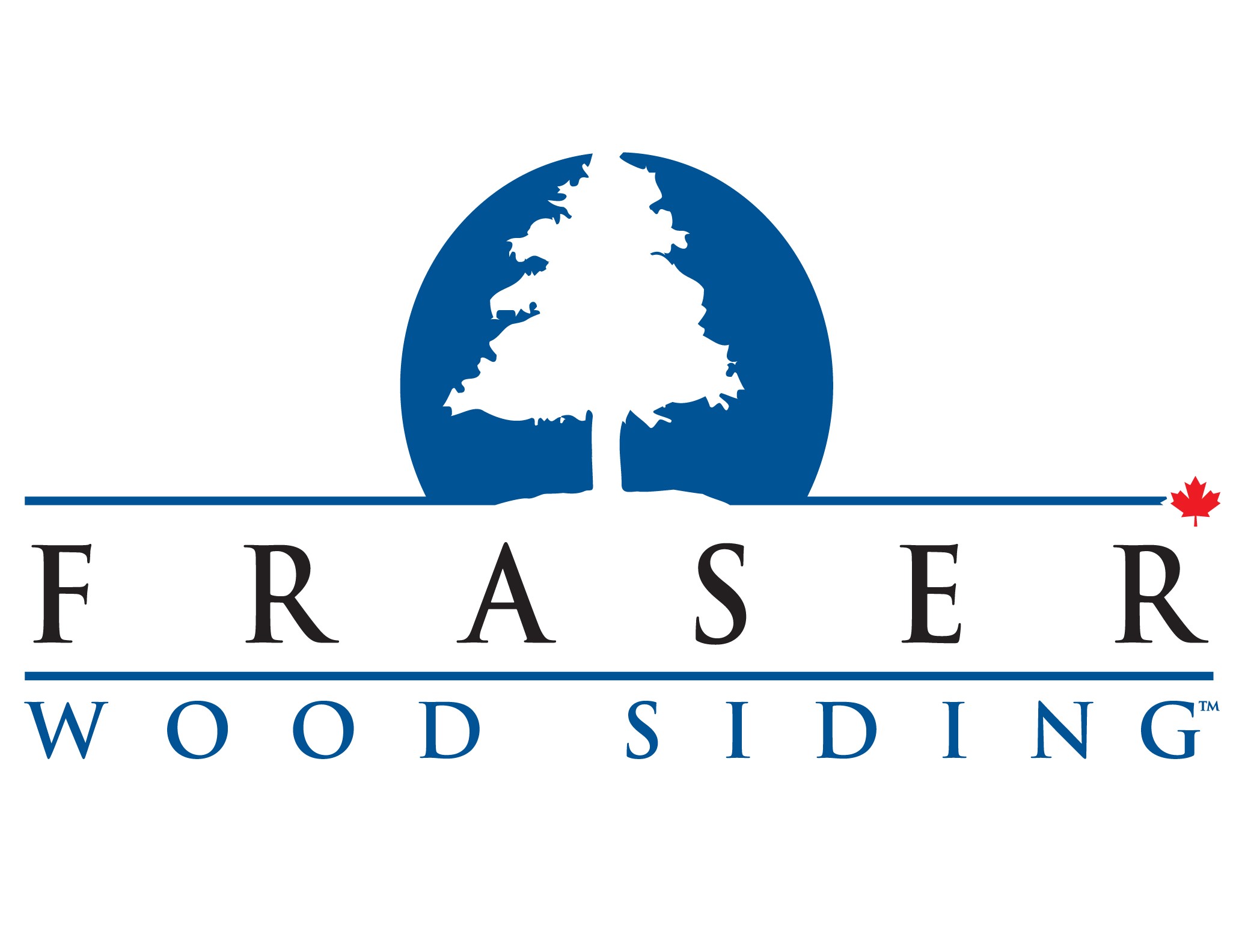 Ontario Territory Manager - Job Description THE OPPORTUNITY: 

Reporting to the Director of Sales and Marketing, we are seeking an Ontario Territory Manager to increase market share and brand awareness of Fraser Wood Siding in Ontario. Representing our product lines to Builders, Architects, Contractors and Retailers, your key responsibilities will be to increase sales profitably while developing and nurturing relationships with our existing Customers.  NOTE - Frequent overnight travel will be required in this role. Skills and qualifications: 
A minimum of 2 years outside sales experience growing and developing sales to Customers in a defined territory.
Degree or Diploma
An individual who is organized, self motivated, with a drive and passion to succeed.
You work well on your own as well within a Team Environment.
You have excellent sales, analytical and people skills
Experience selling within the building products industry is an asset, but not mandatory.
Strong Computer skills - Proficient in Powerpoint, Excel, Word
Excellent written, verbal and presentation skills
Fraser Wood Siding provides a competitive compensation package, benefits, and opportunity for advancement.

Please send your resume in complete confidence to…… gcowx@fraserwoodsiding.com  
Looking to post a classified ad? Email Michelle for a free quote.
Privacy Policy | HARDLINES.ca   HARDLINES is published weekly (except monthly in December and August) by HARDLINES Inc. © 2021 by HARDLINES Inc. HARDLINES™ the electronic newsletter www.HARDLINES.ca Phone: 416.489.3396; Fax: 647.259.8764 Michael McLarney — President— mike@hardlines.ca Christina Manocchio — Editor— christina@hardlines.ca

Geoff McLarney — Assistant Editor— geoff@hardlines.ca David Chestnut — VP & Publisher— david@hardlines.ca

Michelle Porter— Marketing

& Events Manager— michelle@hardlines.ca Accounting — accounting@hardlines.ca

The HARDLINES "Fair Play" Policy: Reproduction in whole or in part is very uncool and strictly forbidden and really and truly against the law. So please, play fair! Call for information on multiple subscriptions or a site license for your company. We do want as many people as possible to read HARDLINES each week — but let us handle your internal routing from this end!

1-3 Subscribers: $495 4

-6 Subscribers: $660

7 -10 Subscribers: $795 11-20 Subscribers $1,110 21-30 Subscribers $1,425 We have packages for up to 100 subscribers! For more information call 416-489-3396 or click here You can pay online by VISA/MC/AMEX at our secure website, by EFT, or send us money. Please make cheque payable to HARDLINES.