Quality and innovation abound at this year's event in Las Vegas
NHS once again proved to be an important showcase for what's new in home improvement retailing, as well as an opportunity for vendors and retailers alike to renew existing relationships. Here are just some of the people and products HARDLINES encountered while walking the show…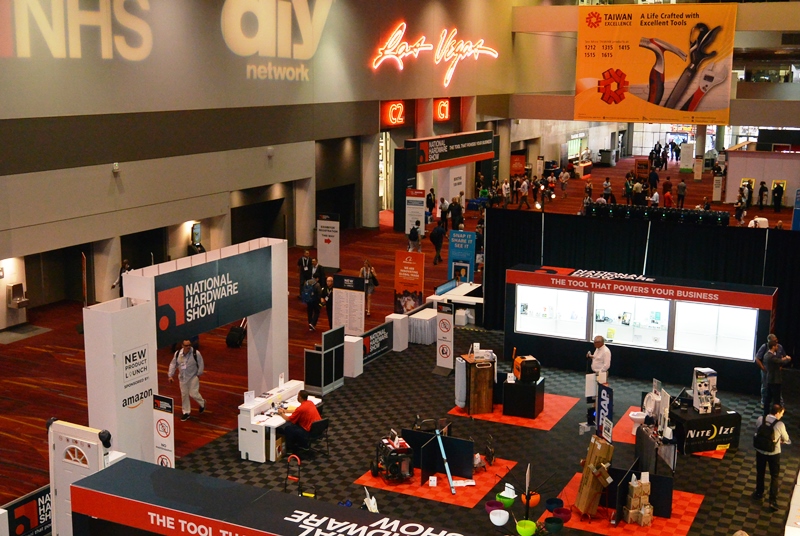 Companies that exhibited at the recent National Hardware Show offered an insight into the trends and product innovation that help drive the industry. On the show floor, new products were in abundance, driven by technological advances in a range of categories.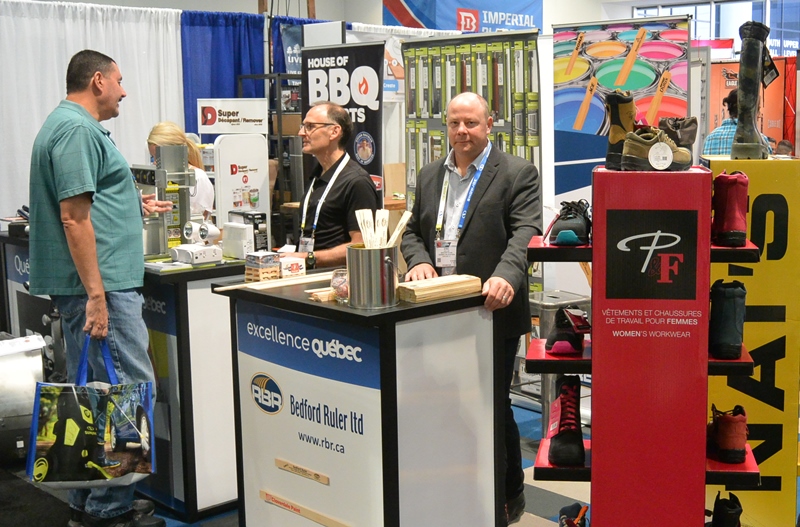 The Quebec government once again organized a group stand for manufacturers from that province. Harry Jacobs of Ideal Security (shown left with a customer) reported healthy traffic for the display, despite being in the rear annex of the main hall. Eric LeClair of Bedford Ruler (on the right) was likewise pleased with the location and the traffic at the show.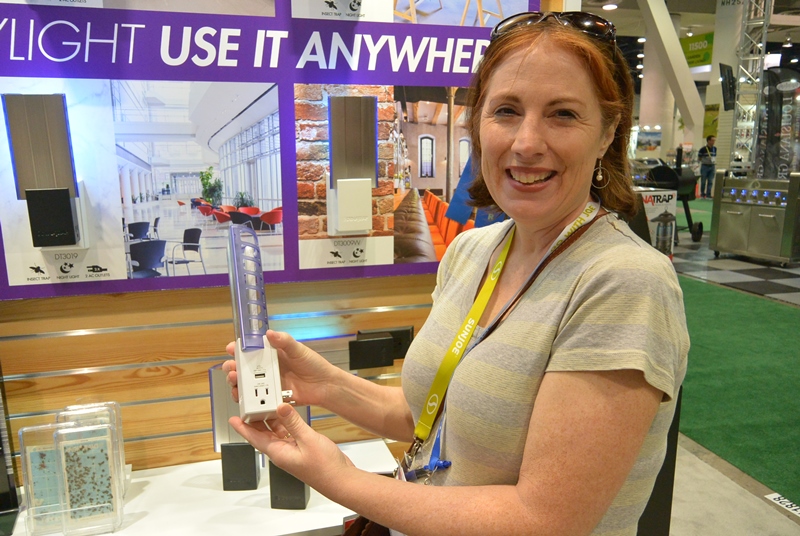 At the DynaTrap booth, Rita Tennyson shows off the latest from this pest control company: a plug-in fly trap that attracts the insects with a disposable sticky pad that sits discreetly behind a decorative cover.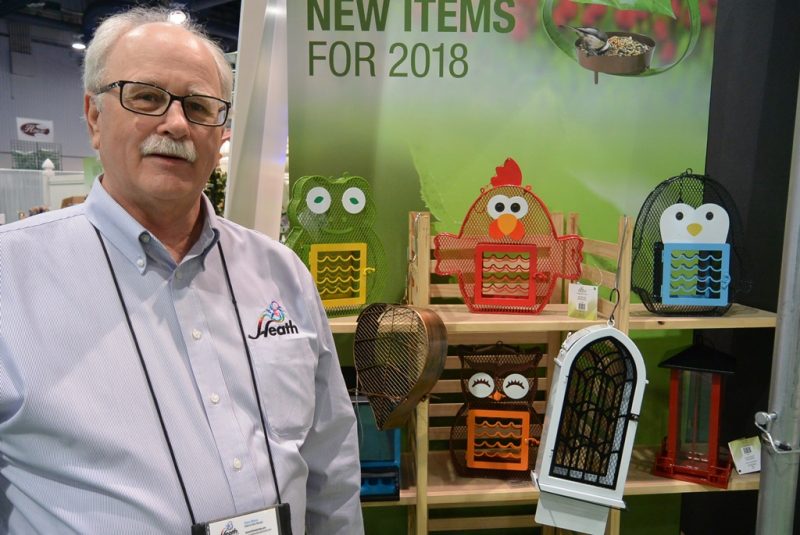 Dave Morse at Heath Outdoor Products shows off an array of bird feeders, including a new line of bright, colourful feeders shaped like birds such as owls and chickens.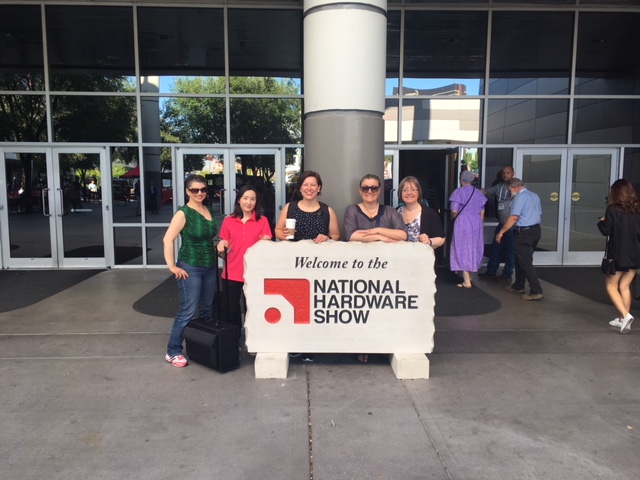 Liz Kovach (centre), president of the Western Retail Lumber Association, brought her team to the show to get some ideas for WRLA's own show in Calgary in January.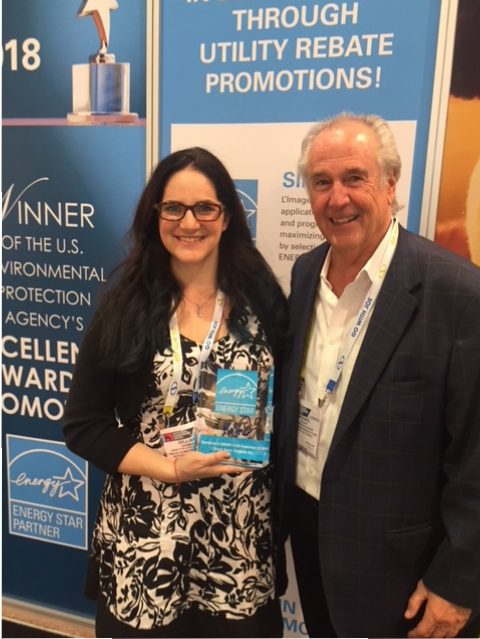 Gillian Saidman and Michael Prazoff of L'Image Home Products proudly show off  the Energy Star Award they received for the company's efforts to promote the Energy Star brand and to educate consumers about the benefits of energy efficiency. That included a line of affordable LED lamps for low-income families.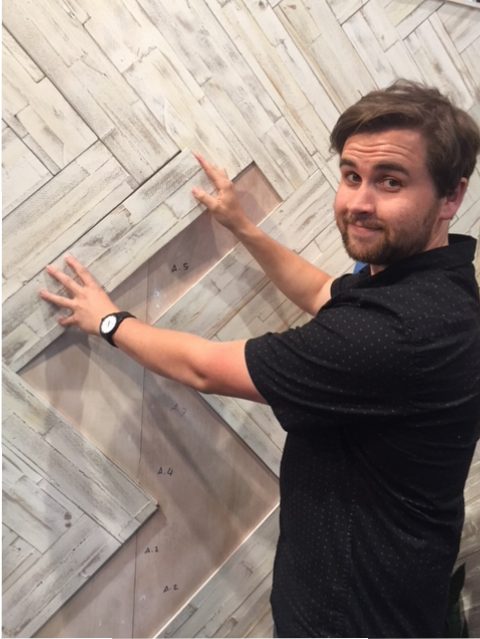 Mywoodwall was a very cool wood panelling product line harvested in Indonesia. The fast-growing wood can be remanufactured to a variety of colours and finishes. A simple peel-and-stick process makes DIY installation simple. The line has been picked up by Taiga for distribution in Canada.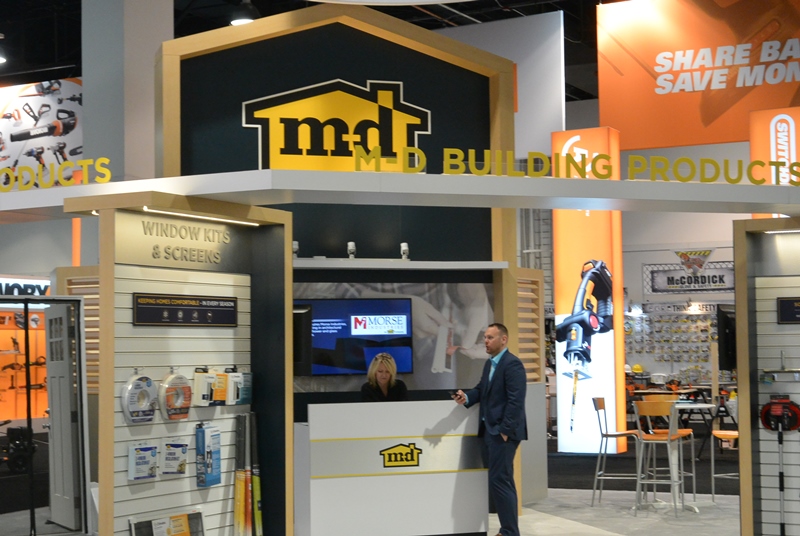 M-D Building Products, which recently purchased the weatherstripping, cleaning tools, screen, and snow brush lines of RCR International, was featuring RCR's Climaloc brand, which will be maintained, but with the M-D name gradually replacing the RCR mark.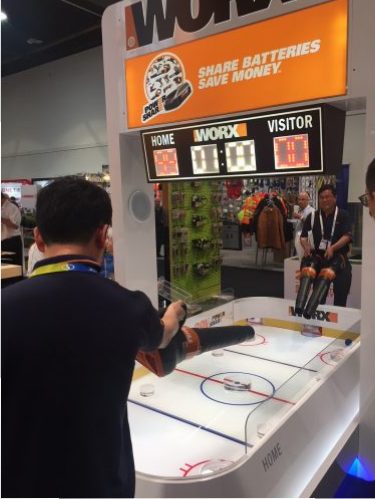 The Worx battery system runs on a 20-volt battery, or Power Module. Multiple Power Modules can be added as needed, making the system suitable for products ranging from leaf blowers to power mowers.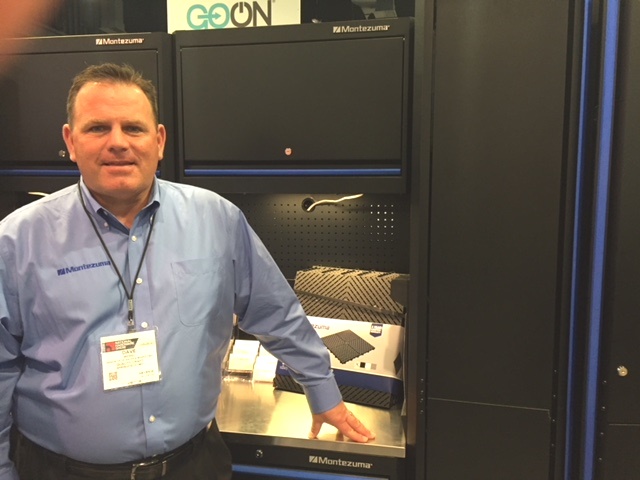 Surrey, B.C.-based QualityCraft was putting on a big push for two segments of its business, QualityCraft flooring and Montezuma tool storage, now combined as a full line of products to organize and utilize the garage space. Said QualityCraft's SVP of sales and marketing, Dave Bickel, "Our goal is to own the garage, floor to ceiling, wall to wall."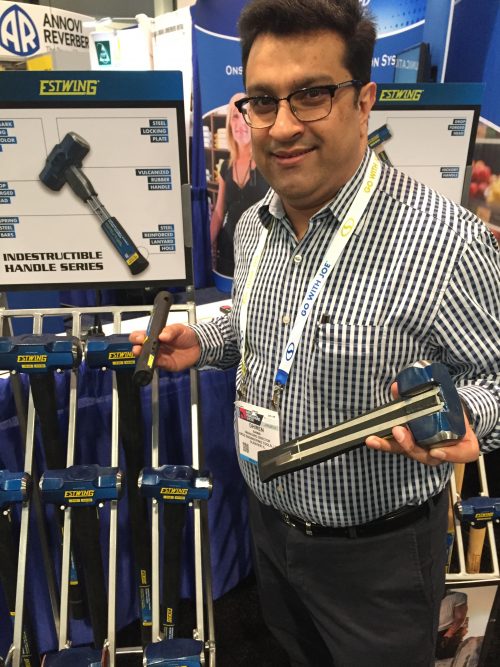 Dhiren

Bammi

, managing director worldwide for

Estwing

, showed us a series of mallets and sledge hammers with spring steel bars that run all the way through the handle. The bars are locked to the hammer head using steel locking plates, ensuring that the head never gets dislodged.