Kevin Macnab 

President and CEO, Home Hardware Stores Limited
Kevin Macnab was appointed President and CEO of Home Hardware Stores Limited in October 2018. He is a seasoned omnichannel retailer and proven leader, with more than 30 years of retail industry experience.
Previously, he was President of International at Toys "R" Us Inc, with more than 17 years at the company including roles with Toys "R" Us Canada. Macnab began his career at PriceWaterhouseCoopers, London, England, followed by 12 years at Marks and Spencer in the U.K and Canada.
A previous Chair of the Retail Council of Canada, Kevin is a member of the Institute of Chartered Accountants of England and Wales and holds a BA (Hons) in business from De Montfort University in Leicester, U.K. Kevin now lives in southwestern Ontario with his wife Denise. They have three children and three grandchildren.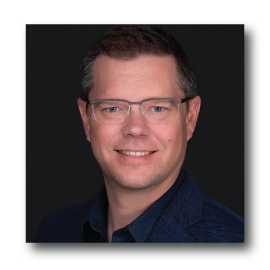 Doug Anderson 

President and CEO, Peavy Industries LP
Doug Anderson is the President & CEO of Peavey Industries LP, a national retailer operating under the Peavey Mart, TSC Stores, MainStreet Hardware and Ace Canada banners. With more than 90 corporate store locations, Peavey Industries operates in five provinces and is based out of Red Deer, Alta., with a divisional office in London, Ontario. Peavey Industries sells general merchandise targeted primarily at customers who enjoy the rural lifestyle. Product offerings range from farm supplies, tools & hardware, lawn & garden supplies, workwear, housewares, homesteading supplies to large animal feed, pet supplies, outdoor living, toys, and home décor.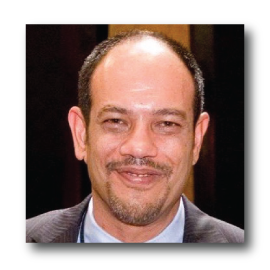 Sascha Jamall Director, SAJ Consulting
Sascha Jamall is a principal at SAJ Consulting, a retail and wholesale consumer products consulting and advisory firm. The practice is targeted to early stage businesses and mid-tier firms. The focus is on strategy development, process mapping and leadership development with an emphasis on global procurement. Prior to his current role, Sascha was head of Global Sourcing and Production Services at Michaels Stores, the largest retailer of arts and crafts. From 2012 to 2014, Sascha was head of Design and Global Sourcing at One Kings Lane, one of the premier online Home Furnishing brands where he launched a number of private brands and drove significant margin improvements.
Sascha has a bachelor's in business economics from UCLA. He also has an Executive Leadership certification from Seattle University. Sascha is a guest lecturer at the University of North Texas and a mentor to retail technology entrepreneurs in the Dallas area.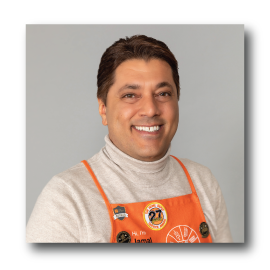 Jamal Hamad Senior Director of Contractor Services, The Home Depot Canada
Jamal Hamad, senior Director of contractor services, is responsible for leading The Home Depot Canada's PRO, MRO, home services and rental businesses. He joined The Home Depot in 1991 as a paint associate. Since then, Jamal has held positions of increasing responsibility including assistant Store Manager and Store Manager, District Manager and Regional Manager, business process owner SAP operations, and Director of PRO & Rental and Director of Home Services. During his tenure he's worked on numerous projects including Pro Referral, Home Depot's B2B site and the Pro Xtra loyalty program. In November 2020, Jamal joined the Canadian division senior leadership team.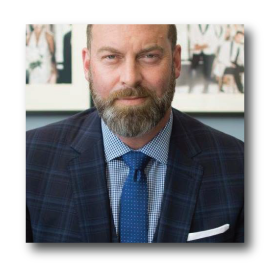 Drew Green CEO & President, INDOCHINO
Drew Green is an award winning CEO, entrepreneur, and expert in managing fast-paced, high-growth companies. A visionary leader, Green has created one of the world's fastest growing apparel brands. Since 2015, he has led more than 500 percent growth, while significantly increasing profitability. Over the past five years, INDOCHINO created, launched, and then expanded to 52 showrooms. Previously recognized in the top 40 under 40, as well as CEO of the year, Green received the Innovation in Retail award from the University of Alberta and was awarded as Breakout Retailer of the Year by Chain Store Age in 2017. In 2018 he was selected as The Entrepreneur of the Year by Ernst and Young. Prior to Indochino, Green founded Shop.ca, Canada's first multi-merchant marketplace. Currently, he is Chairman of five public or preparing to go public companies.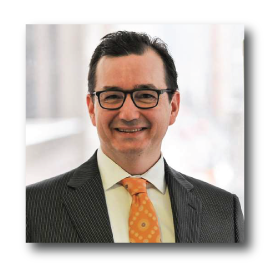 Peter Norman Vice President & Chief Economist, Altus Group
Peter is a well-known professional land economist and forecaster and is vice president and chief economist at Altus Group. Widely quoted in the Canadian media, Peter is a frequent expert witness on economic matters and leads a national team of economic consultants advising private and public sector organizations across Canada, providing economic intelligence and strategic information. He has sat on the Executive Committee of the Toronto Association of Business and Economics, the Economic Research Committee of the Canadian Home Builders' Association, and is a member of both the Association of Ontario Land Economists and Lambda Alpha International, an Honourary Society for the Advancement of Land Economics.
…and more to come! Make sure you're signed up to our Daily News Updates
for Conference updates and registration dates!