Kevin Macnab 

President and CEO, Home Hardware Stores Limited
Kevin Macnab was appointed President and CEO of Home Hardware Stores Limited in October 2018. He is a seasoned omnichannel retailer and proven leader, with more than 30 years of retail industry experience.
Previously, he was President of International at Toys "R" Us Inc, with more than 17 years at the company including roles with Toys "R" Us Canada. Macnab began his career at PriceWaterhouseCoopers, London, England, followed by 12 years at Marks and Spencer in the U.K. and Canada.
A previous Chair of the Retail Council of Canada, Kevin is a member of the Institute of Chartered Accountants of England and Wales and holds a BA (Hons) in business from De Montfort University in Leicester, U.K. Kevin now lives in southwestern Ontario with his wife Denise. They have three children and three grandchildren.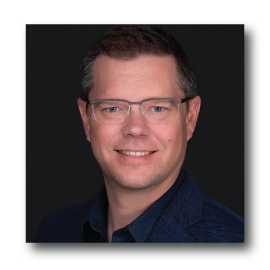 Doug Anderson 

President and CEO, Peavey Industries LP
Doug Anderson is the President & CEO of Peavey Industries LP, a national retailer operating under the Peavey Mart, MainStreet Hardware, and Ace Canada banners. With more than 90 corporate store locations, Peavey Industries operates in five provinces and is based out of Red Deer, Alta., with a divisional office in London, Ontario. Peavey Industries sells general merchandise targeted primarily at customers who enjoy the rural lifestyle. Product offerings range from farm supplies, tools & hardware, lawn & garden supplies, workwear, housewares, homesteading supplies to large animal feed, pet supplies, outdoor living, toys, and home décor.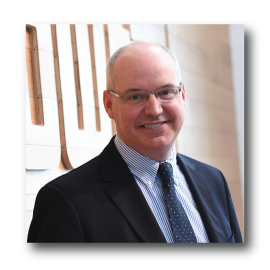 Marc Macdonald Senior Vice-President, Human Resources, Lowe's Canada
Marc Macdonald joined Lowe's Canada in 2017. A Certified Human Resources Professional (CHRP), he leads the Lowe's Canada teams responsible for talent management and acquisition, organizational transformation, labour relations, health and safety, and total compensation, in addition to the corporate and store HR business partners.
Before joining Lowe's Canada, he was Chief Human Resources Officer at DAVIDsTEA. Prior to that, he served as Vice President, Human Resources for Keurig Green Mountain at its Canadian, UK, and Asia-Pacific business units, and as Director, Human Resources for The Home Depot Canada. Marc also sits on the Human Resources committee of speciality food retailer Chocolats Favoris' board of directors. He is an active volunteer, most recently as a member of the board of directors of St. George's School of Montreal.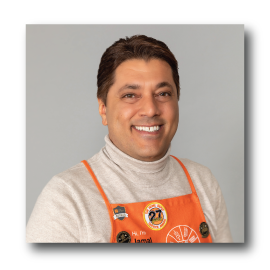 Jamal Hamad Senior Director of Contractor Services, The Home Depot Canada
Jamal Hamad, senior Director of contractor services, is responsible for leading The Home Depot Canada's PRO, MRO, home services and rental businesses. He joined The Home Depot in 1991 as a paint associate. Since then, Jamal has held positions of increasing responsibility including assistant Store Manager and Store Manager, District Manager and Regional Manager, business process owner SAP operations, and Director of PRO & Rental and Director of Home Services. During his tenure he's worked on numerous projects including Pro Referral, Home Depot's B2B site and the Pro Xtra loyalty program. In November 2020, Jamal joined the Canadian division senior leadership team.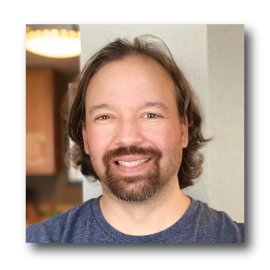 Rob Faries General Manager, GG's Ace Hardware & Building Centre
Rob Faries was born and raised in Moose Factory, Ont. A member of the Moose Cree First Nation, he is a descendant of both the Mushkegowuk Cree and the Hudson's Bay Fur Traders who came to trade with the Mushkegowuk Cree in the James Bay area in the early 1700s. Retailing has run in his family for generations, with his family being among the Hudson's Bay Company servant families, which formed the backbone of the company. 
In 1976 his father Donald Faries opened his own retail operation, GG's Corner and Gift.  The store offered grocery, confectionery, and gifts but soon expanded into clothing, housewares, and sporting goods. Robwas born the year after the store opened and he spent his entire life surrounded by retail.
GG's joined TruServ Canada in 1993 and expanded to a second location, GG's Ace Hardware & Building Centre, in Moose Factory in 2008. GG's added a third location in 2019 in Moosonee, Ont. Today Rob is the general manager of all three retail outlets. In addition, he is the vocalist for the Indigenous Music Award-winning band Relic Kings.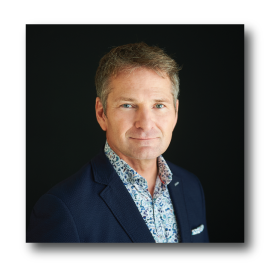 Doug Stephens Founder, Retail Prophet
As the Founder of global consultancy Retail Prophet, Doug Stephens is one of the world's leading retail and consumer futurists—and a top global retail influencer. His books, The Retail Revival and Reengineering Retail, have predicted the transformation of retail in the post-digital world. Stephens' research and insights help major organizations such as Johnson & Johnson, BMW, Citibank, Disney, and Google to understand exactly how trends in demographics, global economics, AI, and media are forever altering consumer-brand relationships.
In his newest title, Resurrecting Retail: The Future of Business in a Post-Pandemic World, he offers an essential roadmap for the industry, this time outlining how COVID-19 will shape retail and consumer behaviours long after the threat of the pandemic has passed.
Prior to founding Retail Prophet, Stephens spent 20 years in retail, holding senior international roles, including the leadership of one of New York City's most iconic retail chains. He is also the syndicated retail columnist for CBC Radio Canada and appears regularly on North American and international radio and television shows. Stephens' writing has been featured in The Wall Street Journal, Forbes, the National Post, The Globe and Mail, Chicago Tribune, Fortune Magazine, Business Insider, Business of Fashion, Daily Beast, and the Toronto Star.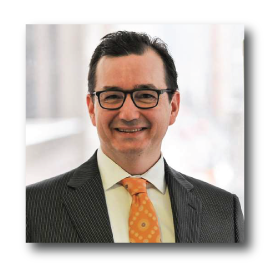 Peter Norman Vice President & Chief Economist, Altus Group
Peter is a well-known professional land economist and forecaster and is vice president and chief economist at Altus Group. Widely quoted in the Canadian media, Peter is a frequent expert witness on economic matters and leads a national team of economic consultants advising private and public sector organizations across Canada, providing economic intelligence and strategic information. He has sat on the Executive Committee of the Toronto Association of Business and Economics, the Economic Research Committee of the Canadian Home Builders' Association, and is a member of both the Association of Ontario Land Economists and Lambda Alpha International, an Honorary Society for the Advancement of Land Economics.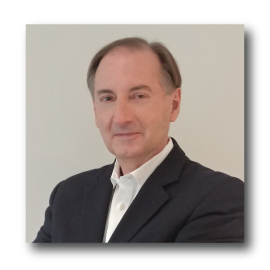 Bill Morrison Retail Consultant (Former Lowe's Canada & Ace Canada executive)
A lifelong retailer, first on the corporate side, including Footlocker Canada and New York, HDS – Retail New York, and Hudson's Bay Company, who moved to support independent retailers (TruServ Canada, Ace Canada – RONA), Bill brings a unique "big picture" view of industry and growth.
Today, Bill actively works with retailers in transition while thinking through new views on key issues and the ways social economics impact all business.