What we saw in Las Vegas in 2019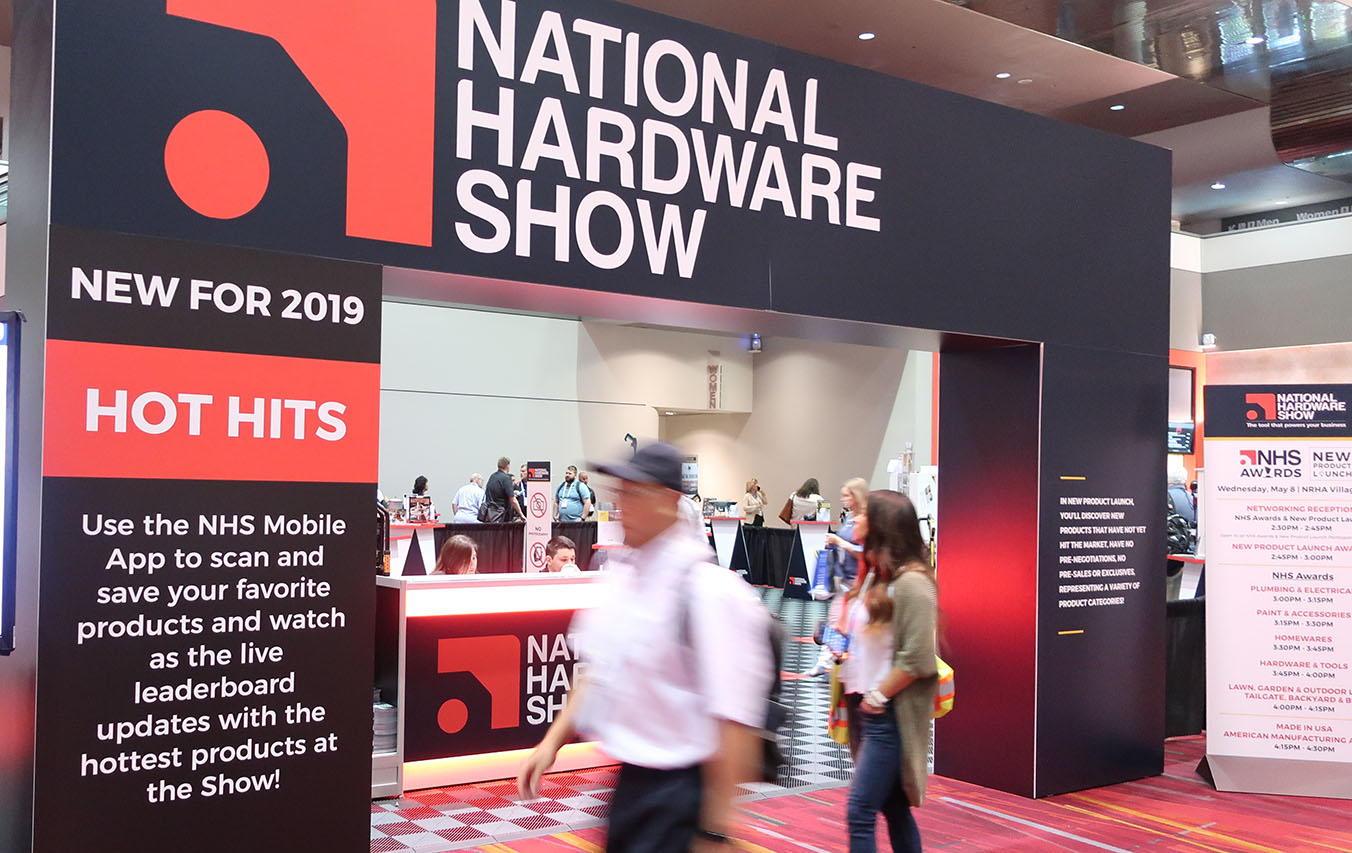 The National Hardware Show is the destination of the home improvement industry for all of North America and attracts lots of Canadians, as well. They include vendors, agents and a growing number of independent dealers heading down to check out what's new on the show floor and participate in the seminars presented by the North American Hardware Association.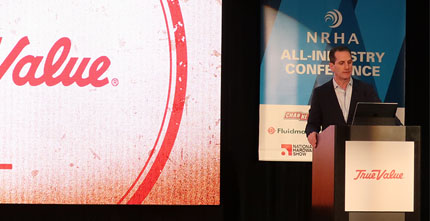 From the NRHA stage at the entrance to the show inside the Las Vegas Convention Centre, the event got underway with a presentation by John Hartmann, CEO of The True Value Company. The successes in recent months and years by the Chicago-based retail company reflect the growth and strength of the industry—and independent dealers, in particular—overall, he said.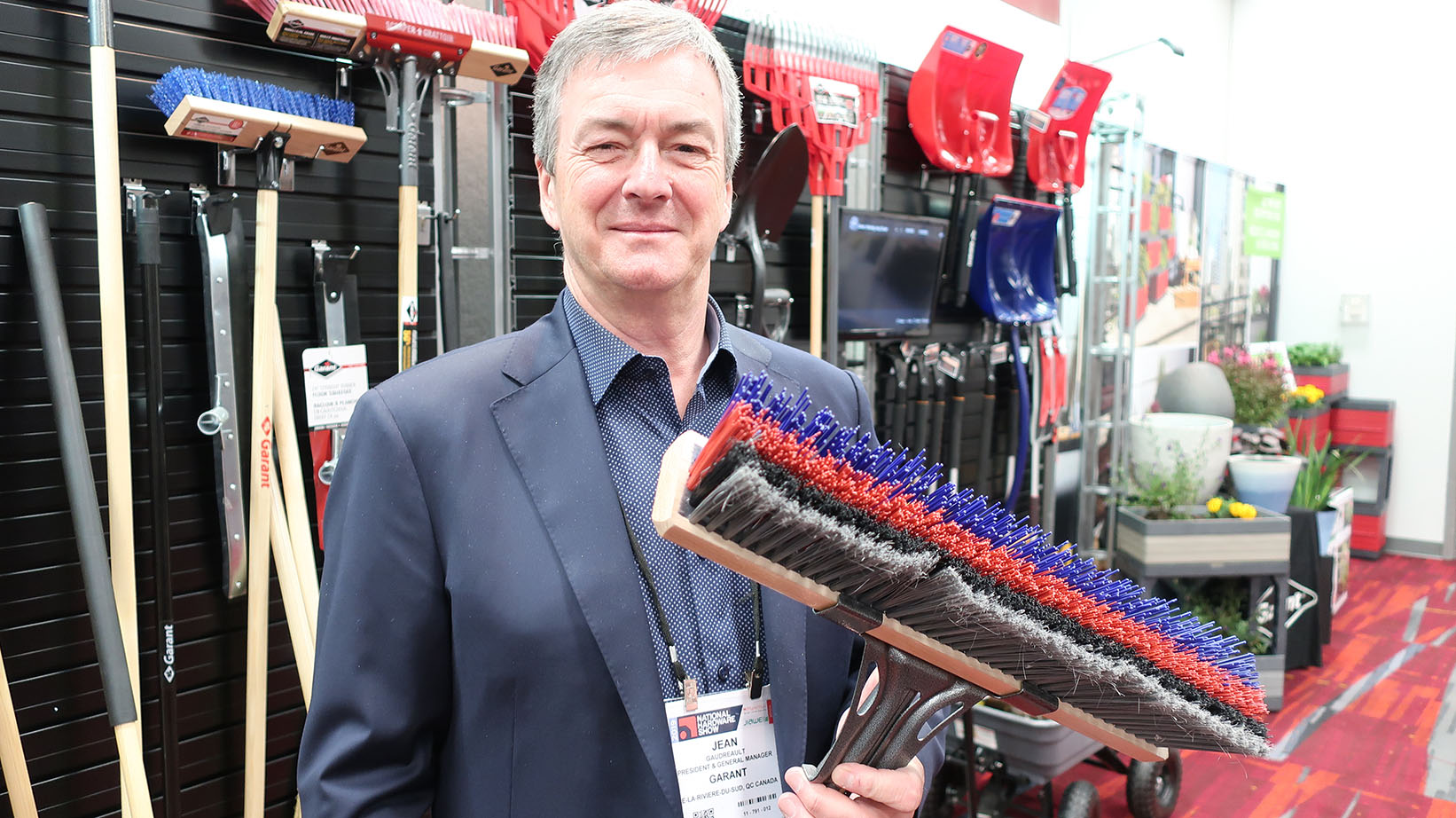 A broom from Garant, designed for commercial use, with a patented design that features four different layers of bristles. "It's a one-pass broom," says Garant's president and general manaager, Jean Goudreault.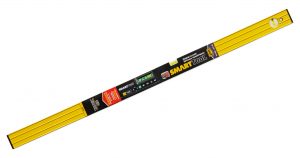 Josée Desaulniers, director of sales for MD Canada, shows off a line of levels that can be disassembled to fit into a toolbox.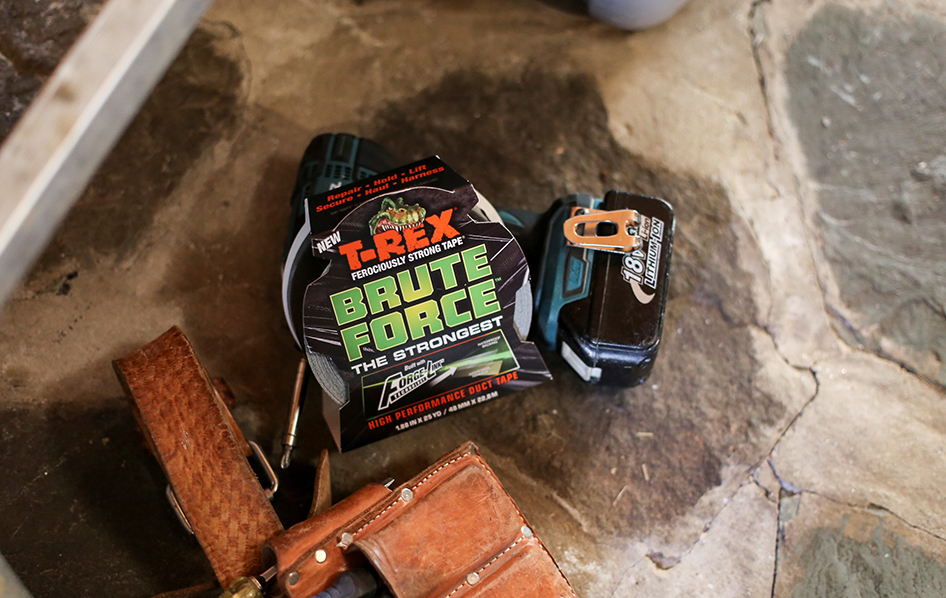 Shurtech told us this is the toughest duct tape ever made, and even demontrated how it's strong enough to pull a 700-pound ATV to prove it.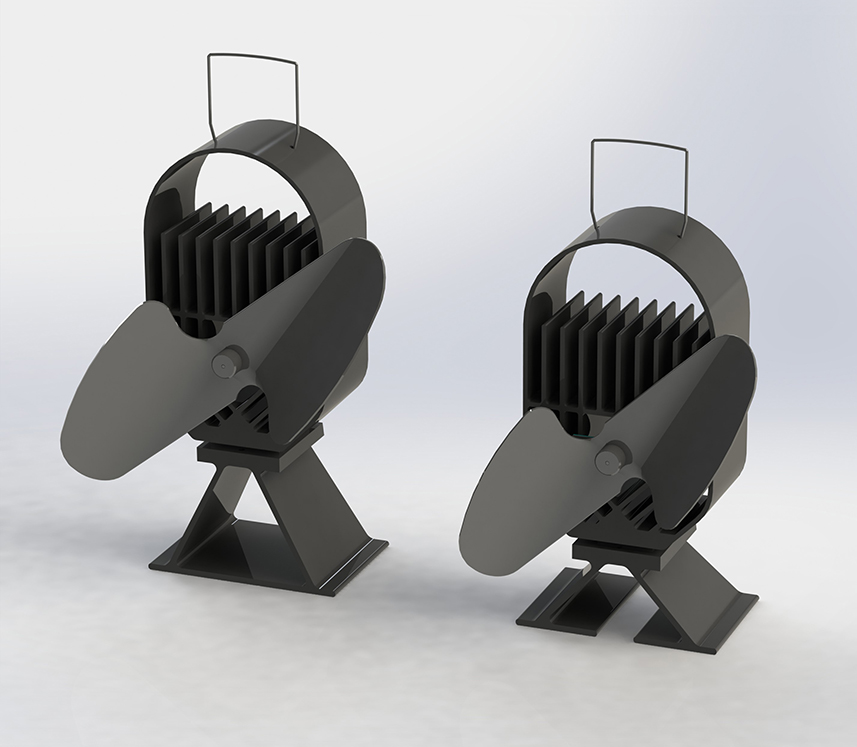 Caframo was showing its new 8200 series Ecofans, which the company says provides increased performance over traditional its Ecofans. The fans sit on the hot surface of a wood stove and blow the heat through the room, using only the heat of the stove itself to power the fan.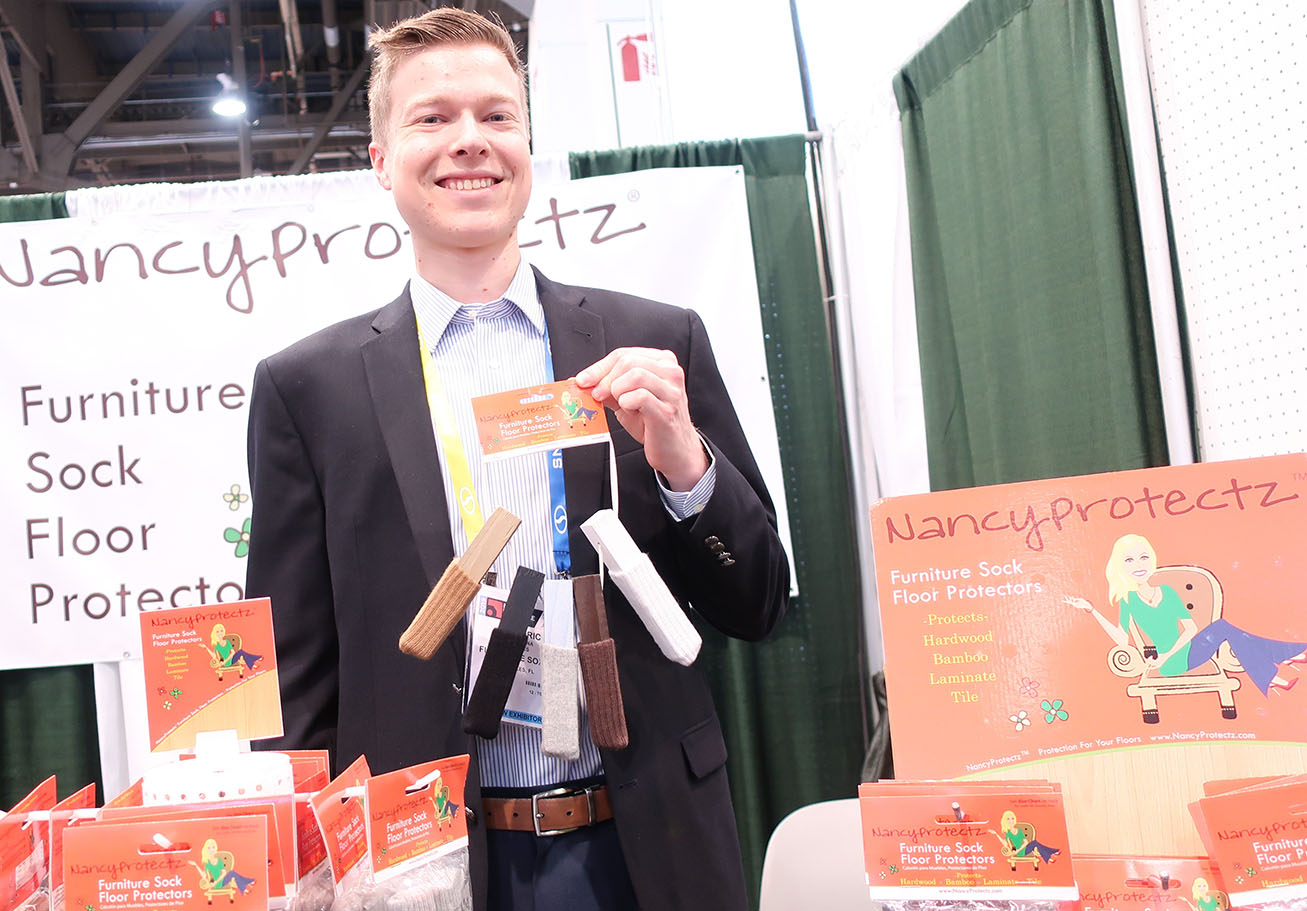 Knitted cotton furniture leg sleeves to protect floors from scratches, courtesy of Nancy Protectz. Nancy's son, Fredric Rondina, happily demonstrated the invention.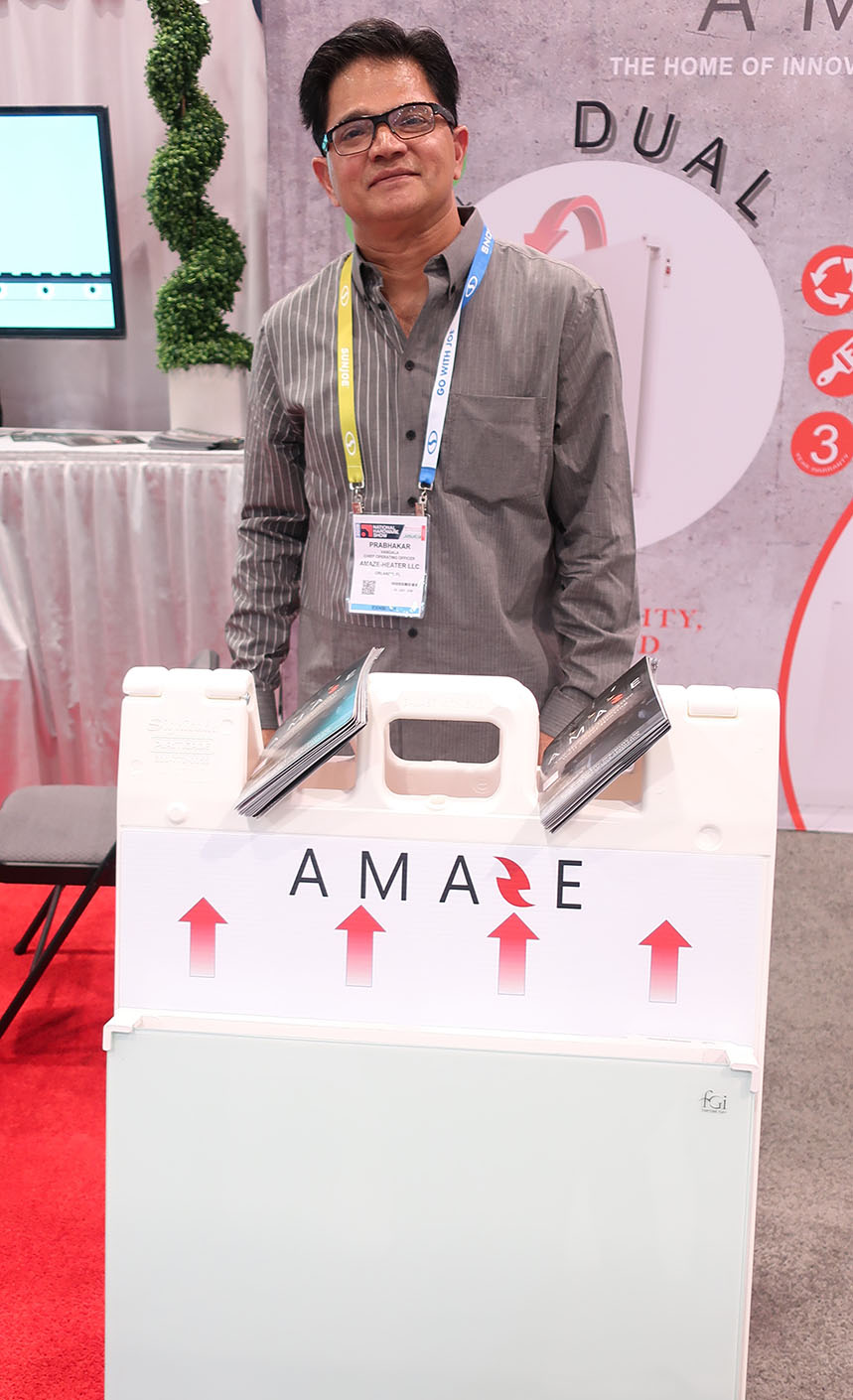 Prabhakar (Pete) Vangala of Amare Heater demonstrates the cool-touch features of this wall-panel heater.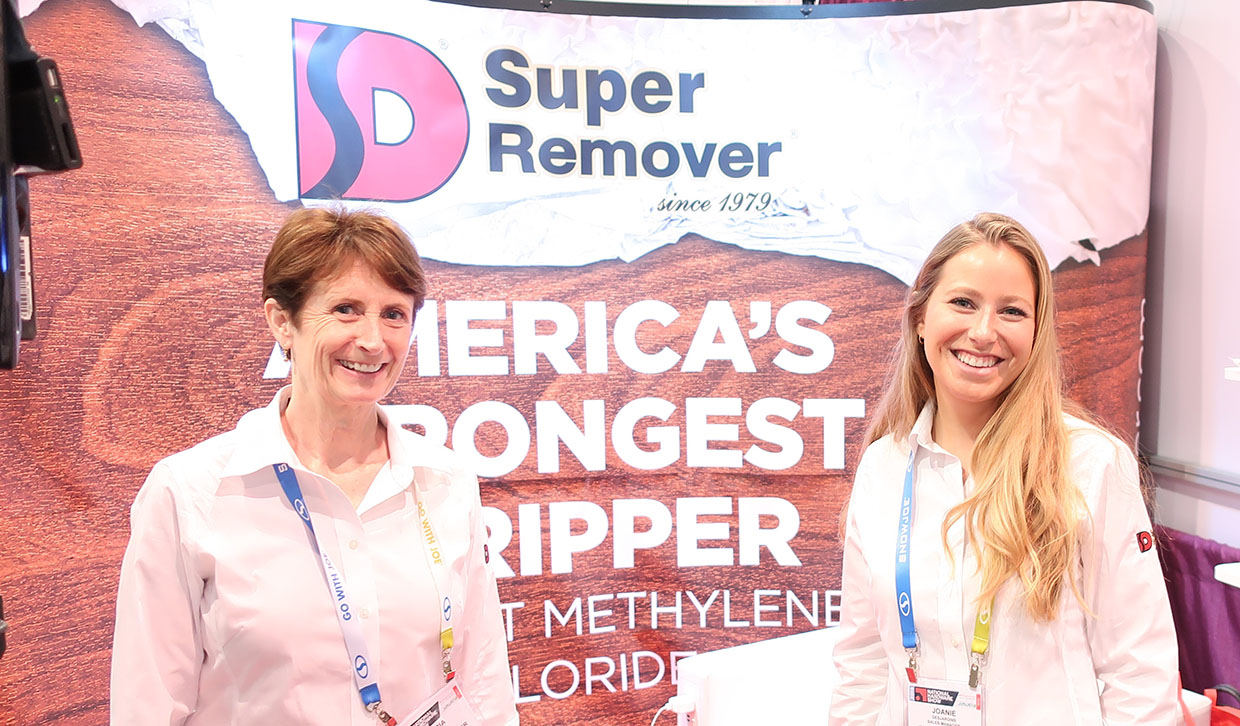 Maria Piperni and Joanie Desjardins were at the show to support the rollout of a non-toxic paint stripper by Super Remover that claims to be as effective as traditional strippers.