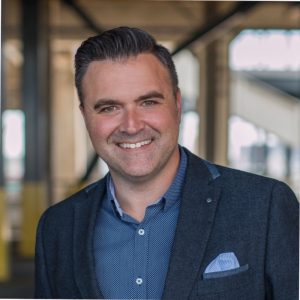 BMR Group has announced the appointment of business development advisors over recent months. The group has brought them on board to support the growth it says it's seen from stores joining from competing banners.
Fady Faddoul, previously at Ford Motor Co., joined BMR in July as business development advisor. Cris Morton has been in the same role since May. His experience includes 12 years with Unilever and seven years with Church and Dwight Co. Melanie Johnson recently joined BMR as business development advisor for Atlantic Canada.
These individuals join fellow business development advisors Gilles Parenteau, who has been with BMR since 2017, and Patrick Cadieux, who came on board in 2015 after 13 years as a hardware store owner. The team is overseen by Simon Gouin (pictured), BMR's senior director of business development for eastern Canada since 2021.