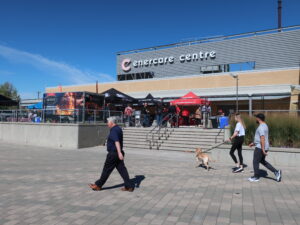 Home Hardware this past weekend held its first in-person event since the pandemic's outbreak. Dubbed Homecoming, it took place at the Enercare Centre on the grounds of the Canadian National Exhibition in Toronto.
More than 5,000 guests, including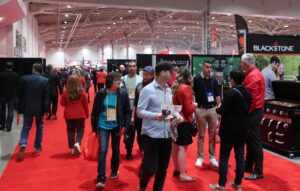 dealer-owners, employees, and suppliers, gathered for the occasion. It replaced Home Hardware's traditional dealer-markets on its home turf of St. Jacobs, Ont. "St. Jacobs has a lot of history, but we needed the space," explains CEO and president Kevin Macnab.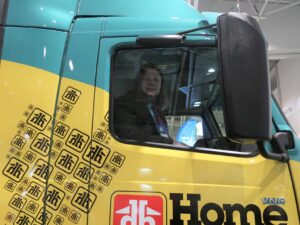 Participants got to learn about hot trends, including a sneak peek at BeautiTone's colour of the year (watch for that story in tomorrow's Daily News!). An electric Volvo truck was displayed on the show floor (which our own Geoff McLarney checked out here!); two of these will go into service with Home's fleet next spring. The Store of the Year Award was presented to Sophie Denis and Philippe Moisan, dealer-owners of Quincaillerie Jean Denis Limitée in Saint-Raymond, Que.