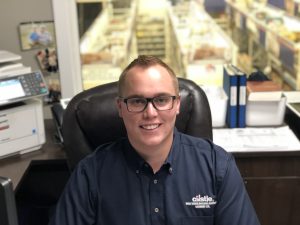 In an upcoming article called Social Studies, Hardlines Home Improvement Quarterly, our trade magazine, takes a look at how three dealers are excelling at social media.
One dealer making a difference for his store via Instagram, Facebook, and LinkedIn is Rob de Regt (pictured) of Wolf Creek Building Supplies, a Castle member with stores in Lacombe, Morinville, and Sylvan Lake, Alta. "We want Wolf Creek Building Supplies to be known across Alberta. With our three locations, we are pleased that we are continually doing this," de Regt told HHIQ.
To get these great tips on social media in our Q4 issue, publishing mid-October, you have to subscribe to HHIQ. It's free for dealers in our industry!