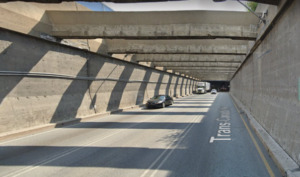 The fact that the city of Montreal sits on an island makes its citizens and visitors overly reliant on bridges and tunnels. For anyone trying to get to Montreal's south shore, including workers and visitors at the head office of Lowe's Canada, that access has been severely limited by ongoing closures of the Louis-Hippolyte Bridge Tunnel.
Since the end of October, according to a post on Linkedin, employees at the company's Boucherville, Que., offices and distribution centre have been provided flexible work options. Some staff don't have to come in to the office regularly, while others have flexible hours. The work considerations apply to all workers, regardless of whether they rely on the Tunnel-Bridge to get to work.
Lanes in the Tunnel-Bridge are expected to remain closed until the end of 2025.