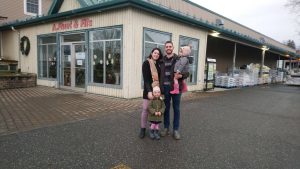 Lowe's Canada has announced that the dealer-owners of RONA Quincaillerie des Rivières in Waterville, Que., have acquired a second independent affiliate location in the Eastern Townships. Philip St-James and Stacy Boulet took the helm of RONA Centre de rénovation Stanstead on Jan. 4.
"The Stanstead store has a rich history of success, over 70 years of expertise, and a great reputation in its community," said St-James, adding that he and Boulet "acted without hesitation" when the founding Fluet family began to scout new owners.
The store's 7,500-square-foot sales floor and 38,600-square-foot outdoor lumber yard offer more than 23,000 products to local DIY and pro customers, along with services such as tool rental and glass cutting. The St-James family acquired the Waterville store, founded in 1983, in 2003 and brought it under the RONA banner in 2005.