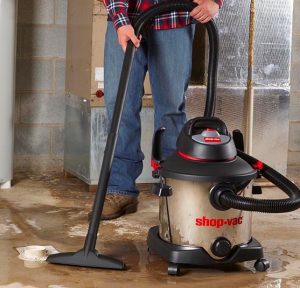 WILLIAMSPORT, Penn. & BURLINGTON, Ont. — Shop-Vac is going out of business. The maker of the famous wet-dry vacuum that bears its name has facilities in Williamsport, Penn.; Binghamton, N.Y.; and Shenzhen, China. Hardlines has confirmed so far that the three Williamsport facilities, including the company's head office, will close in the coming weeks, putting more than 400 out of work.
Shop-Vac's Canadian distribution centre is in Burlington, Ont.
In Canada, where Shop-Vac is estimated to own the lion's share of the wet-dry vac market, retailers contacted by Hardlines report that their fill rates had dropped off dramatically over the past couple of months and now shipments are being made on a C.O.D. basis only until inventory runs out. Other companies, including King Canada in Dorval, Que., Trademark Tools in Markham, Ont., as well as Emerson and Cleva, a home products maker in Greenville, S.C., that makes a wet-dry vac under the Vacmaster name, are reportedly looking for ways to fill the void.
Shop-Vac was a family-owned business that started in 1953. According to The Morning Call, a Pennsylvania news outlet, the company was suffering from the economic impacts of the COVID-19 pandemic and had been looking for a buyer. Recently, negotiations with a potential suitor fell through and the company is closing its doors once and for all.
The announced closings come one year after the company appointed Felice Miller as president and COO. The granddaughter of Shop Vac Founder Martin Miller, she succeeded her father, Jonathan Miller, who continued as chairman & CEO.