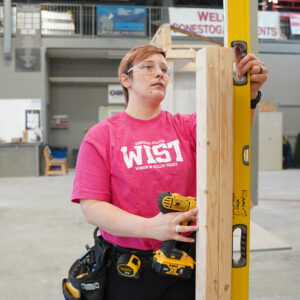 Trusscore, the vendor of wall and ceiling products, has announced it is sponsoring two scholarships at Conestoga College, based in Cambridge, Ont., worth a total of $2,500 per academic year.
The Trusscore-Conestoga partnership is designed to promote and support local skilled trades training and drive the creation of more opportunities in the trades."There's a shortage of skilled tradespeople throughout North America," said Trusscore CEO Dave Caputo. "There needs to be better gender parity in the trades, as well."
The two funding packages are the $1,500 Trusscore Way Women in Skilled Trades Leadership Award and the $1,000 Trusscore Way Leadership Award.