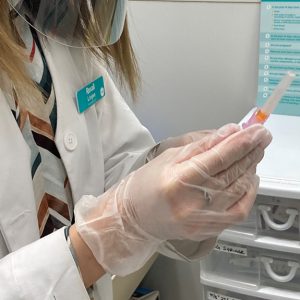 By HR and health & safety consultancy Peninsula Canada
Having a company policy on vaccinations will provide clarity for staff and set expectations for how the subject of vaccination is to be approached in the workplace. Employers can use this policy to inform workers, to ensure workers conduct themselves appropriately, to include staff in the employers' process of fulfilling their workplace health and safety obligations, and to initiate conversations with workers who may require accommodation or have concerns.
When creating a vaccination policy, employers should assess whether making vaccinations mandatory is reasonable for their workplace. In Ontario, for example, most workplaces must have a vaccination policy outlining workers' responsibilities (such as providing proof of vaccination or showing a medical exemption). However, workers are not required to get vaccinated unless their employer makes this a workplace requirement.
Employers in industries that can provide accommodations such as remote work and that can maintain health and safety even if some workers remain unvaccinated may want to implement alternative measures before making vaccination a necessary condition of employment.
Peninsula is an HR and Health & Safety consulting firm serving over 80,000 small businesses worldwide, including dealers in home improvement. Clients are supported with ongoing updates to their workplace documentation and policies as legislation changes. Additionally, clients benefit from 24/7 employer HR advice and are protected by legal insurance.