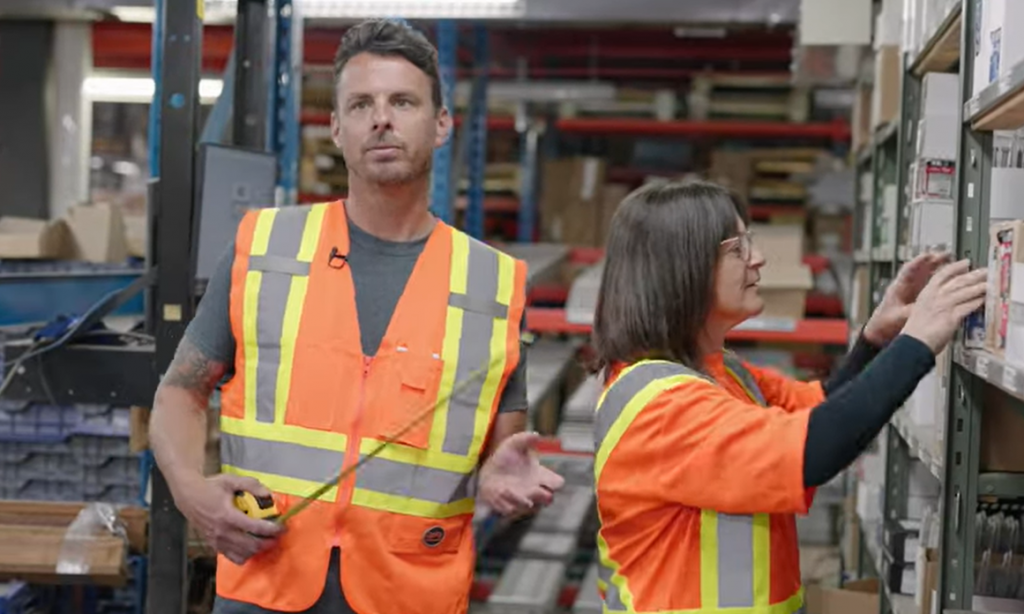 Even with 21 stores and strong brand recognition, Patrick Morin, a chain of 21 Stores in Quebec, has had its share of difficulty trying to recruit people. And if getting them to work in the stores isn't challenging enough, finding people to work in a warehouse that's not centrally located—for the evening shift—was even tougher.
That's why the retailer turned to humour—and digital media—to find workers for its distribution centre in Joliette, a smaller community about 45 minutes from the big markets of Montreal and Laval. "We tried to create a fun working environment and created some initiatives to make the distribution centre attractive to workers," says Jean-Phillipe Lavoie, director of HR for Patrick Morin.
Working with the company's marketing team and HR people working together, Patrick Morin came up with a recruitment video that offers a lighthearted look at work in the warehouse. The video features Philippe Bond, a popular Quebec comedian, game show host, and radio announcer. Some humorous moments include Bond being hoisted up in a forklift to access high racking, only to be left there as the forklift operator walks away. Bond shouts to him in desperation, but the operator only mutters, without even looking back, that he's "on break." In another scene, after being sent to round up some pallets, Bond returns with a handful of chocolate bars, also known as palettes in Quebec French.
Lavoie says the deal with Bond included sharing the spot with the celebrity's 300,000 social media followers. "This is the kind of network that brings us a younger generation."
It was also posted on platforms like LinkedIn. It ties in with other initiatives taken within the workspace itself. These included a pay scale that was competitive, "and we have created break spaces with a sofa, wifi, televisions, and space in the cafeteria where people can have a healthy snack—paid for by the company."
Patrick Morin has used online videos in the past, but this was the first that was aimed directly at the funny bone. Lavoie says the ongoing need to hire means this production is not a one-shot deal. "It's getting people talking about Patrick Morin. We will continue to push initiatives like this, because the [hiring] game is not over yet!" he concludes.