We just launched a bunch of updates and improvements to the Hardlines website. If you are a newsletter subscriber, these changes directly affect you!

Step 1: Get access to your account. To do so you will have to reset your password to access the "subscribers" area of the website. Do that HERE! It will look like the below image.


Step 2: Once you have logged into your account. You will see the following menu. Below is a diagram of where to find everything you need to make changes or update your account!
PLEASE NOTE: With this new system, the account administrator manages all the subscriptions in your account. For example, if you have a subscription for 1-3 people, the account administrator will add/delete users in the "Account Settings" tab.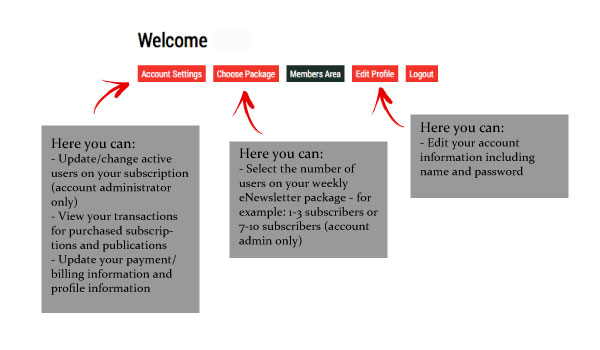 If you have any questions, please do not hesitate to contact us!

We're always available at 416-489-3396
Email Katherine or Margaret