AGENDA
Opening Event

Tuesday, Nov 12
7:30-9:00: Rona Pub Night (Kingbridge Bar & Lounge)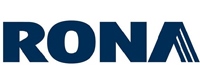 Agenda for Day 1


Wednesday, Nov 13



7:00-8:45 am: Breakfast and Registration
Breakfast will be served in the Kingbridge dining room in the same building as the hotel rooms. Registration will begin at 8 a.m. outside of the grandroom where the presentations will take place.
8:45-9:00 am: Welcome

9:00-9:45 am: Valentina & Angela, TSOQ 
Building your brand, regardless of budget
As owners of The Store on Queen, a clothing store in downtown Toronto, Angela and Valentina have cultivated an avid online following. The duo will share their journey of how they built to a successful retail business with a vibrant and active online presence off of a chance encounter and the desire to work together. They'll offer tips on how to work Instagram into your business plan, and what to do even when you have a $0 marketing budget. Not to be missed!
9:45-10:30 am: Claudie Gervais, BMR Group
BMR's Multiple Store Concepts: a Diversified Strategy to Meet Local Needs
Inspired by innovation, BMR Group launched in 2017 a major project: the segmentation of its banners. These banners have been customized and redesigned to reflect the reality of each dealer, their specific expertise and their own differentiation. BMR Group invites you to learn more about how they created these three new store concepts, which are designed to suit the needs of Canadians and members of BMR's large network.
10:30-11:00 am: Networking Break

11:00-11:45 am: Peter Norman, Altus
Vision 2020 – The economy, housing markets and construction outlook for the year ahead
Join economist Peter Norman for this lively session exploring the outlook for housing starts, renovation spending and other construction activity. Along the way, this talk will also explore what new in the economies across the country and what issues are most likely to affect markets in 2020.
11:45-1:00 pm: Lunch

1:00-1:15 pm: Alex Yakovyshenko, Haney Builders Supplies
The Rewards of awards
After winning the Best Young Retailer at the Outstanding Retailer Awards in 2017, Alex Yakovyshenko used that momentum to propel his career even further. He currently holds a leadership position in one of Vancouver's leading home improvement companies and serves on the Board of Directors for the Building Supply Industry Association of B.C., and he's excited to share his story on the Hardlines stage.
1:15-1:45 pm: Michael McLarney, Hardlines
Industry report card
In this lively and interactive session, delegates will get an insightful take on the issues driving this industry, as Michael shares his perspective on how this industry is evolving and what challenges lie ahead for dealers and vendors alike. Guaranteed to be timely and impactful!
1:45-2:15pm: Christine Hand, Home Hardware
From Conception Bay to Chair of the Board
Being a successful dealer-owner and Chairman of the Board for Home Hardware Stores Limited doesn't come without valuable retail experience. Christine Hand shares her ​personal journey as an independent hardware retailer and a few lessons she's learned along the way. She'll also give her outlook for the future.
2:15-3:00 pm: Dan Tratensek, NRHA
Building a Brand that Matters
We asked independent home improvement retailers a simple question — What are the top five ways you are differentiating your business from the competition? Their answers provide us with a more complete picture of how this resilient group of retail leaders is responding to changing consumer needs without sacrificing the unique experience that only local brick and mortar retailers can provide. During this seminar we will not only showcase what retailers told us are the keys to brand differentiation but we will provide examples of these concepts in action.
3:00-3:30 pm: Networking Break

3:30-4:15 pm: Tanbir Grover, Lowe's Canada
Expanding the customer experience through digital
A few years ago, Lowe's Canada embarked on an ambitious journey that would bring its entire Canadian retail network and multiple banners to the next level of digital. Tanbir Grover will describe the why and how of Lowe's Canada's digital transformation, its execution within a unique context, and how the company seeks to provide the frictionless shopping experience that customers want and expect today.
4:15-4:30 pm: Closing Remarks 

4:30-6:00pm:  Industry Reception presented by Home Hardware 



6:00-9:00pm: Outstanding Retailer Awards* (Separate Ticketed Event)
Honouring the best retailers in the country, the Outstanding Retailer Awards (ORAs) are the industry's only independent awards program dedicated to celebrating the achievements of hardware, home improvement and building supply dealers in Canada.
*please note, this is a separate ticketed event.

Agenda for Day 2




Thursday, Nov 14



8:15-8:45 am: Breakfast

8:45-9:00 am: Welcome

9:00-9:45 am: Joe Franquinha, Crest Hardware
Keys to Creating a Modern Retail Experience
Crest Hardware & Urban Garden Center is fortunate to be in business since 1962… While it's success has long been tied to the old fashioned principles of quality service & products, the emergence of online retail giants has forced Joseph to reevaluate his store's longstanding retail practices. Join him as he shares his keys to success in curating a modern day retail experience that keeps customers engaged & coming back for more, no matter the competition!
9:45-10:30 am: Paula Courtney, Wiseplum & Shawn Stewart, Canadian Tire
Customer Loyalty in the Home Improvement Sector – What experiences put it at Risk and how to Recapture it
Learn about what 10,000 Home Improvement customers in Canada are saying about their experience shopping the category. Paula Courtney, President, WisePlum, will share the findings of a study conducted by WisePlum over 14 months with Canadian consumers who recently shopped a Home Improvement retailer. In this session, you will learn about how much a HI retailer's revenue is at risk due to problems, which problems are the most costly and lastly, ways to recapture customer loyalty. Paula will be joined on stage by Shawn Stewart, VP Loyalty and Customer Insights at Canadian Tire in a frank discussion.
10:30-11:00 am: Networking Break

11:00-11:45 am: Paul Sorrentino, Financeit
How to win in the "do-it-for-me" marketplace in North America
Paul will address what Financeit sees as the future of the home services business in retail throughout North America. With a focus on the U.S. market and how U.S. retailers are leading the pack in installation services by connecting manufacturers with dealers/contractors, he'll share his insights and the trends and patterns he's identified within the do-it-for-me marketplace. And he'll address some of the key challenges he sees retailers going through by trying to manage these services in-house.
11:45-1:00 pm: Lunch

1:00pm-1:45 pm: Fred Pennell, Princess Auto
The key to Princess Auto's success
Born in Winnipeg and a true Canadian success story, Princess Auto has been steadily expanding in recent years with new stores in ever-expanding markets, along with updated store formats to appeal to retail customers across the country. As Vice President Merchandising Operations, Fred Pennell is the perfect person to share the details of this success story and the company's outlook for the future.
1:45-2:30 pm: John Hartmann, True Value Company
Unlocking True Value
John Hartmann will address how returning the majority of its members' equity has offered retailers the opportunity to invest in their business as they know best and how a new company structure has enabled True Value to accelerate strategic investments without cutting into retailers' profits.
2:30-2:45 pm: Closing Remarks