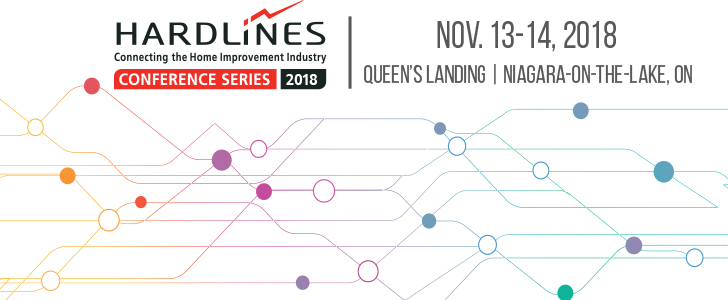 Theme of "The Power of Brand"

LOCATION: Queen's Landing, Niagara-on-the-Lake, ON from November 13-14, 2018.

You don't want to miss this. Two action-packed days with top leaders of the home improvement industry.
The Annual Hardlines Conference guarantees you will leave feeling inspired and prepared for the changes that will affect you in the months and years to come. In the coming weeks we'll be announcing some incredible retail speakers, so stay tuned!

Would you like to grow your market share in Canada?
Join us for the 23nd Annual Hardlines Conference.
You will connect with the leaders in Canadian and American home improvement retailing.
In a relaxed networking environment, you will learn from the world's thought leaders on the future of home improvement.