The Hardlines 24th Annual Conference featured prominent voices from various retail outlets. From Canada's top home improvement retailers to upcoming technology trends, the 2019 Hardlines Conference will be a jam-packed two days of learning, insights and networking.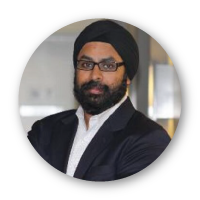 Tanbir Grover, Vice-President, eCommerce & Omnichannel, Lowe's Canada
Tanbir Grover joined Lowe's in the summer of 2012, to lead and establish Lowes.ca as a comprehensive destination for home improvement products and inspiration. Since 2016, he has assumed responsibility for both rona.ca and renodepot.com. In that time he has worked to bring both of those banners fully transactional while also expanding the customer experience on both websites. Prior to joining Lowe's, Tanbir was the Director of eCommerce at The Hudson's Bay Company where he successfully launched the site and was instrumental in its growth and success. Tanbir has also worked for Sears Canada in managing their online business and has a diverse set of experiences through his work with Coca-Cola and Bombardier. With an Honours Degree in Commerce from McMaster University and an MBA from the Rotman School of Management at the University of Toronto, Tanbir is a well-known and well respected advocate of Canada's eCommerce industry.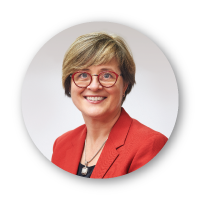 Christine Hand, Chair of Home Hardware Stores
Ms. Christine Hand has been Chairman of the Board at Home Hardware Stores Limited since April 2012. Ms. Hand has operated Handyman Home Hardware in Conception Bay South since 1988 taking ownership in 1992. She has served on Home Hardware's national Board since 2003 and served on the Audit and Security Committee from 2004 to 2012 and was Chairman of the Committee for the last three years. Christine's store has been honoured twice with the Walter J. Hachborn Store of the Year Award as the top Home Hardware store in Canada. In addition to her dedication to her business and fellow Home Hardware Dealer-Owners, she is a proud mother of five and serves as Chair of the Fundraising Campaign for Manuels River Hibernia Interpretation Centre, having so far raised $5 million of their $8 million goal.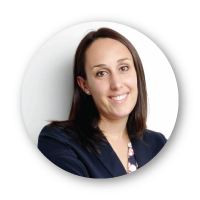 Claudie Gervais, Marketing Director – Promotional Strategy and Business Intelligence, BMR Group
Holder of a master's degree in marketing from HEC Montréal, Claudie Gervais has more than 10 years experience in the retail industry. Earlier in her career, she worked as a project manager at Aéroports de Montréal before joining the Rona team, where she successively occupied the positions of business intelligence analyst and chief analyst, and then consumer research chief analyst at Lowe's.
With enviable expertise and passion, Claudie joined forces with BMR Group in 2017, as promotional strategy and business intelligence manager.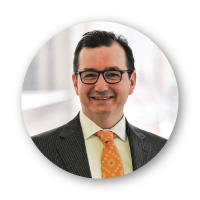 Peter Norman, Vice President & Chief Economist, Altus Group

Peter Norman is a well-known professional land economist and forecaster and is Vice President and Chief Economist at Altus Group. Widely quoted in the Canadian media, Peter is a frequent expert witness on economic matters and leads a national team of economic consultants advising private and public sector organizations across Canada, providing economic intelligence and strategic information. He has sat on the Executive Committee of the Toronto Association of Business and Economics, the Economic Research Committee of the Canadian Home Builders' Association, and is a member of both the Association of Ontario Land Economists and Lambda Alpha International, an Honourary Society for the Advancement of Land Economics.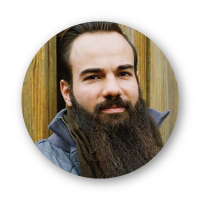 Joe Franquinha, Owner, Crest Hardware & Urban Garden Centre
Since opening Crest in 1962, Manny Franquinha became an icon in the Brooklyn neighborhood of Williamsburg through his dedication to customer service and focus on community improvement.
His son, Joseph Franquinha now continues the Crest legacy by providing only the best customer service and top notch products for his customers. Shopping at Crest Hardware & Urban Garden Center is a true New York experience with a staff that makes you feel right at home. Through his dedication and love for all things innovative, Joseph and the Crest family have transformed the definition of 'hardware store'.
You can find everything from tools to plants & garden equipment to art supplies & housewares, while also serving the community as a neighborhood general store. Crest Hardware & Urban Garden Center is an exemplary family business that has strengthened and transformed with their community's ever-evolving needs and passions.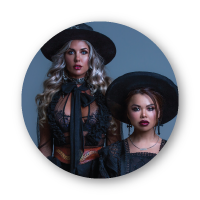 Vava and Angela, The Store On Queen

In 2012, Fashion Buyer Vava Valentina and Fashion Designer Angela Phung, met through a mutual friend. Over lunch, the two talked about not feeling at home in Toronto. Both being in fashion, they talked about how fun it would be to do something together.
Before she'd moved to Toronto, Vava had owned a store in B.C. Since arriving in the city, she'd been searching for a storefront on Queen Street to call her own. But the spaces she'd found were either too large or too expensive. Angela had also recently moved to Toronto to take a year off after several years working in the restaurant industry. She'd planned to enjoy her time off, but she was already bored.
After lunch, driving down Queen Street, Vava saw a "For Rent" sign in a store window. She abruptly said, "Oh my god! Stop the car!" They made a U-turn and pulled over. Valentina called the number, and it turned out to be for a commercial lease. Before she could finish relaying all the details of the call, Angela said, "Let's do it!" Not even knowing each other's last names, together, they signed their lives away seven days later…and like that, they found the perfect match.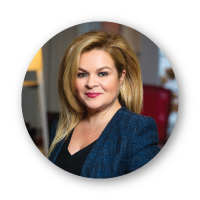 Paula Courtney, Wiseplum

Paula Courtney is a retail strategist, trusted by retail leaders around the world to help them refine and create a superior customer experience. She is the product founder and chief strategist at WisePlum®, a SaaS-based research tool designed to measure specific customer insights.
WisePlum is a collaboration between LoyaltyOne, a global leader in customer analytics and loyalty program design, and the Verde Group, a customer insights consultancy specialized in identifying, measuring, analyzing and resolving the financial impact of customer dissatisfaction.
As CEO and Founder of the Verde Group, Paula has pioneered methodologies that have transformed retailers' understanding of their customers.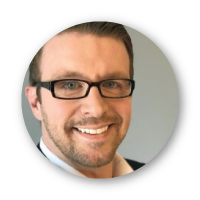 Shawn Stewart, Vice President, Loyalty and Customer Insights, Canadian Tire

Shawn joined Canadian Tire in 2014 to lead the launch of the My Canadian Tire Money digital loyalty program and has since led the launch of the recent Triangle Rewards Program. In addition to a focus on loyalty he is accountable for customer experience, customer data and analytics, customer research, and embedding customer insights into the organization including initiatives on personalization, 1:1 marketing, NPS, brand tracking, marketing measurement, and connecting a view to the customer across digital and physical channels.
Prior to Canadian Tire he led Retail and Customer Analytics for the Air Miles loyalty program and during his consulting career with Accenture and McKinsey he worked with retailers across verticals on marketing, merchandising, loyalty and analytics programs. Earlier in his career he was a statistician specializing in econometrics.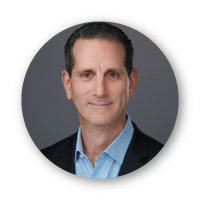 John Hartmann, President, CEO & Executive Director of True Value

John Hartmann has more than 25 years of corporate experience at the senior executive level. He joined True Value in 2013 and led the company through the creation and implementation of a strategic plan focused on critical reinvestments in the business to drive growth and profitability for True Value Company and the independent retailers it serves. Most recently, he led the company through a change in ownership to unlock more than $230 million of shareholders' equity and establish True Value as the only hardlines wholesale distributor with a globally recognized brand and no stock requirement.
Previously, Hartmann led New Zealand-based co-operative Mitre 10, where members saw profitable sales increases by more than 25 percent during his four-year tenure as Chief Executive Officer. Before that, he worked for industrial distributor HD Supply, where he held a variety of roles before being appointed Chief Operating Officer of the electrical and plumbing divisions of the private equity-owned business. Hartmann currently serves on the board of directors and audit committee of AmeriGas [NYSE: APU] and is a National Trustee for Boys & Girls Clubs of America.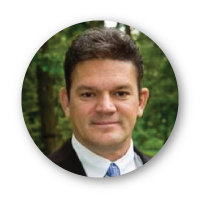 Fred Pennell, Vice President Merchandising Operations, Princess Auto

Fred Pennell joined Princess Auto in March 2016 as vice president of its merchandising operations. Headquartered in Winnipeg, Princess Auto is a family-owned, Canadian company with 46 stores coast to coast. It serves the home mechanic, the repairperson, the trade professional, the inventor… basically, the "hands-on" type who likes to figure things out for themselves. He has extensive experience in merchandising, having run the strategic development and management of procurement and marketing programs for Arctic Co-operatives Limited before joining Princess Auto, as well as working on a number of merchandising teams for retail organizations. In his time off, he volunteers as Vice President of the Board of Directors for a community living organization and with his children's sports teams.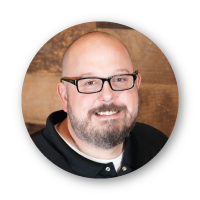 Dan M. Tratensek, Executive Vice President/Editor, NRHA/Hardware Retailing

Dan has been with NRHA for more than two decades and served in a variety of roles within the organization. In his different positions at NRHA and Hardware Retailing, Tratensek has had the opportunity to visit with independent retailers, manufacturers and distributors of all types and sizes from across North America and around the world. In addition to his role as Executive Editor of Hardware Retailing, Tratensek currently oversees NRHA's research, communications, marketing and training program development.
In his role, Tratensek is a frequent industry speaker and also hosts NRHA's annual State of Independents Conference. Prior to joining NRHA, Tratensek worked as an editor and reporter for a variety of media outlets and has been involved in business journalism and news reporting for nearly three decades.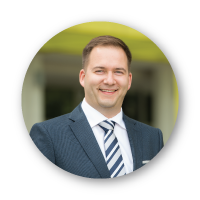 Alex Yakovyshenko, General Manager, Haney Builders Supplies

Alex joined Haney Builders Supplies in 2009 and took over as General Manager in 2014. By the end of 2016, the company enjoyed 40 percent growth in revenue. He is currently involved in a peer-to-peer mentorship group, TEC, which gives him exposure to various industries and creates a consultant-like experiences with a deep dive into business processes. Alex currently serves on the Board of Directors for the Building Supply Industry Association of B.C. and holds a leadership position in one of Vancouver's lumber players. In 2017, he was recognized with the Young Retailer Award at the Outstanding Retailer Awards.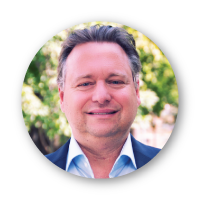 Paul Sorrentino, EVP, Centah, Financeit

Paul leads the Financeit Enterprise Services team with more than 25 years of experience in the retail and home services industry. He has fulfilled a wide range of roles in marketing, management, technology, operations, business development and strategic planning. Throughout his career, Paul has managed to carve out a niche market for his companies and establish himself as a pioneer and leader in the home services industry. He has built three companies that specialized in the Do-it-for-me marketplace and has advised clients grow into billion dollar businesses across North and South America.