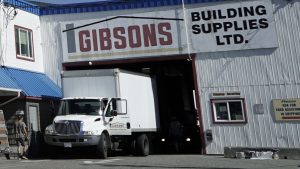 An aging workforce, coupled with low pay, long hours, and vaccination and training mandates, has severely drained the driver pool, especially for long-haul transport. That's putting a strain on many dealers and suppliers, who rely on timely deliveries to keep their customers happy.
Companies must offer higher wages and improved work conditions to attract—and keep—trained drivers. That can include ensuring they get enough rest.
"If one of our drivers needs a day off, he gets it," says Dayton Point, general manager for Gibsons Building Supplies in Gibsons, B.C. This dealer has nine drivers and 12 trucks. Point credits third-generation managing director and CEO Julie Reeves for Gibsons' "open arms policy" that "treats people like human beings" by "expanding your being to all of the staff."
Finding experienced operators is becoming increasingly difficult, as a seasoned workforce heads into retirement. On top of that, bringing new people on board is getting more complicated, with some provinces imposing stiffer training mandates. Anyone now applying for a Class 1 license in British Columbia is required to complete mandatory entry-level training courses before a road test. The cost of this new program: $15,400 per applicant.
Any investment dealers and distributors make in their drivers runs the risk that once trained, the driver will bounce to another company that pays slightly better. Point probably speaks for many dealers when he expresses the hope that loyalty is a two-way street.
"We had an employee recently who wanted to be a driver and said he needed to take courses. Our owner asked, 'who do I make the cheque out to?' While we don't ask them to sign contracts, we do expect some commitment."
That attitude does appear to pay off, at least at Gibsons. "Our drivers seem to stay with
us for years," Point says.