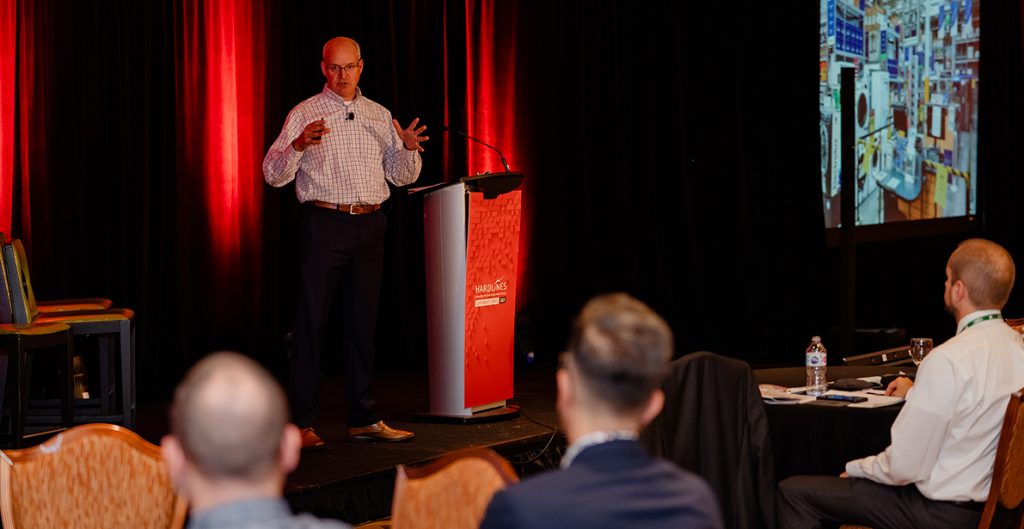 Marc Macdonald is the senior vice president of Human Resources at Lowe's Canada. He spoke at the Hardlines Conference last month in Niagara-on-the-Lake, Ont. Dealers and managers from stores and suppliers attended from across the country in person and virtually. He talked about the importance of supporting workers with everything from food and days off to mental health supports. Here, in his own words, is a recap of Macdonald's message at that event.
When the COVID-19 pandemic hit Canada, our priority was to protect the health and safety of our 26,000 associates and of our customers, all while continuing to serve Canadians who were counting on us to make their homes safe and comfortable. Nothing could have prepared us for that.
We worked tirelessly to make sure we were implementing new safety measures in stores, in line with the recommendations of public health authorities, which constantly evolved as they learned more about the virus.
Most importantly, it was about being there for our associates and listening to them, all while respecting the safety measures in place. We made it a point to have our teams visit our stores regularly to assess the situation and make sure we were providing them with the support they needed. Having our leaders lead by example and be there, on the floor, was paramount in reassuring our store associates, who represent 90 percent of our workforce, and keeping them motivated and engaged.
One key element during the first few months of the pandemic was communication. All our teams received daily communication with all the relevant information on issues such as new safety measures, guidelines, and company decisions. Another element was keeping our associates engaged and connected. We launched a series of initiatives designed to foster and preserve that sense of family across our network.
It was also important for us to provide concrete support to our front-line associates and show our appreciation for their hard work. We introduced monetary compensation and other initiatives, such as in-store food pantries to give store associates easy access to key food items.
One of the major side effects of this pandemic has been its impact on the mental health of Canadians. We reviewed our mental health coverage to broaden its reach, including expanding coverage to psychotherapists, making it easier for eligible associates to find help in a time where psychologists had long waitlists.
Another key part of helping our associates deal with the stresses of the pandemic was making sure they were taking time off. From the top down, we made sure our message was clear: we wanted our associates to take two weeks off during the summer to recharge their batteries and enjoy a much-deserved rest.
The pandemic challenged us as humans. It tested our resilience and highlighted the importance of mental health and our need to connect. It also highlighted the importance of ensuring the company's HR function remained flexible, nimble, and empathetic.
If the pandemic reminded us of one thing, it's how important our people are and how important it is to take care of them.