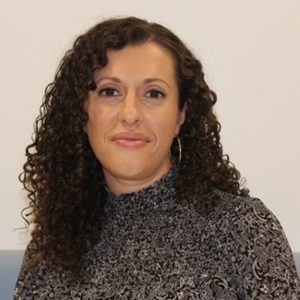 Martina Pileggi is a director of human resources for the Hillman Group Canada, a fastener producer for the hardware, automotive, plumbing, and electrical markets. 
As head of human resources for a major hardware and fastener company, Martina Pileggi is a strong believer in corporate values and the importance of communicating and reaffirming those values across a company. During COVID, she and her team have been busy keeping in touch with Hillman's 900 employees across the country.
Now, as lockdowns end and sanctions get lifted, people are returning to some form of normalcy, even as Canada braces for a fourth wave thanks to the rise of the Delta variant. While the way out of this pandemic is still not entirely clear, Pileggi says a company has to be ready—and maintain standards for the safety and well-being of staff. She offers four points to consider:
Commitment to health and safety. This cannot waver, she insists. While many variables remain, ensuring the well-being of your team is job one. The focus here is on the things you can control and what your organization and customers value as important.
Keeping jobs intact. Many companies were too hasty in letting people go. Now, the job market definitely favours those looking for work. At Hillman, HR took a longer view. "I am happy to say we were able to ride out any layoffs and keep people working," says Pileggi.
Control your cash and expenses. Hillman saw COVID impact its retail customers in a range of ways. The hardware and home improvement sector has thrived, while many smaller independent retailers and service companies saw sales plummet. "This year has been complex for businesses and our customers. Most have bounced back, but with significant changes to how they do business, due to market fluctuations. Companies have to adapt—HR needs to be at the table to know how to support and be a value-add during these times."
Commitment to communications. Even as things return to normal, Pileggi has no intention of taking the foot off the gas when it comes to staying in touch with staff. She continues to hold monthly safety meetings and developed a series of "stand-up" meetings with Hillman's various distribution centre operations to ensure ongoing face time throughout the company.
"We came up with a structure," she says, "that could connect with every single person. And I'm very proud of that."