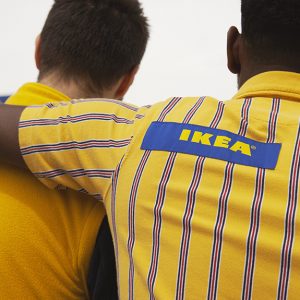 IKEA has partnered with a not-for-profit, ACCES Employment, to launch a national Refugee Skills for Employment program in Canada. Recognizing the barriers that refugees can face when getting started in a new country, the program offers virtual customer service training, paid work placements, one-on-one culture and language coaching, job search strategies, and mentorship from IKEA Canada leaders.
The program aims to hire 150 refugees within a three-year span and is part of a broader commitment from IKEA globally to reach 2,500 refugees with meaningful employment by 2022. ACCES Employment provides community counselling and employment services for job seekers with diverse backgrounds.
"At IKEA, we believe that refugees bring immense value to both business and society when given the right opportunities to access a better life," says Tanja Fratangeli, head of people and culture at IKEA Canada. The ACCES initiative not only provides access to jobs and new skills for refugees, "but it also provides IKEA the opportunity to connect with exceptional talent and create a diverse and inclusive work environment where individual differences are celebrated and embraced," she adds.
The program, which was launched earlier this year, has already resulted in successful placements for participants across IKEA Canada's stores, distribution centres, and national service office.