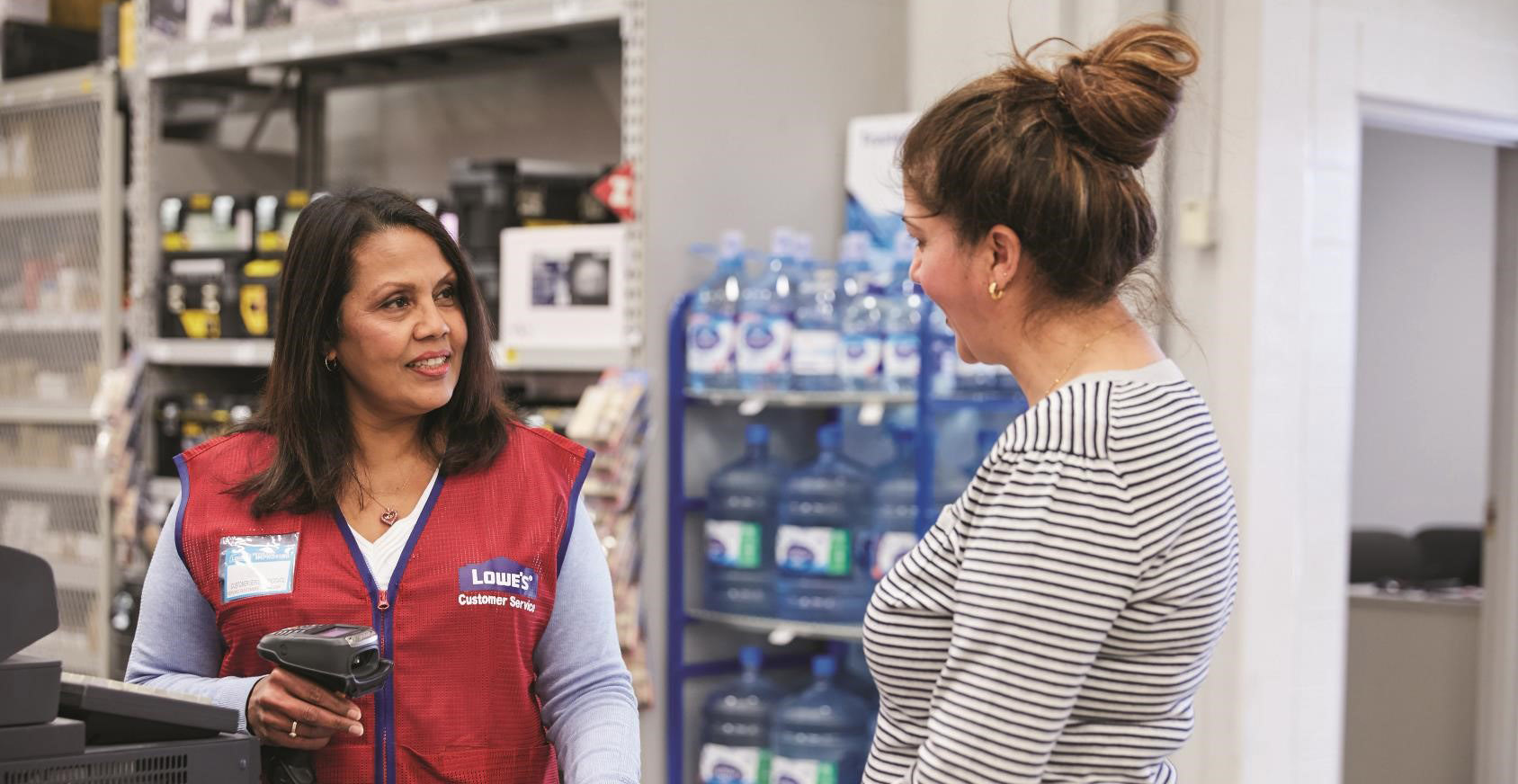 Next month, front-line workers at Lowe's stores will find extra cash in their payroll deposits, thanks to a bonus program from head office. The program was announced during a call by company executives to analysts following the release of Lowe's second-quarter results.
"In recognition of some of the cost pressures they are facing due to high inflation, we are providing an incremental $55 million in bonuses to our hourly frontline associates this quarter," said Marvin Ellison, chairman and CEO of Lowe's Cos., during the call. "These associates have the most important jobs in our company, and we deeply appreciate everything they do to serve our customers to deliver a best-in-class experience."
Lowe's Canada has confirmed that eligible Canadian associates will also receive financial recognition.
U.S. workers will get the added benefit of an increased staff discount on certain products in the store for a limited time. The current staff discount of 10 percent will be raised to 20 percent. The larger discount can be applied to "everyday household and cleaning items," said Joe McFarland, Lowe's EVP of stores, "which we hope will ease the burden of inflation impacting many of these items."
The pay lift reflects the corporation's desire to keep valuable front-line workers happy with their jobs, differentiate itself from other retailers, and create a greater sense of career within the organization. "We will continue to look for meaningful ways to improve our associates' work-life balance, while providing them with the tools to build a career at Lowe's," McFarland added.
The extra money is in addition to other initiatives to make life easier for staff on the store floor. One such initiative is expanded scheduling options for full-time associates. Now, most full-time associates can request a fixed four-day work week, fixed days off, or choose their preferred shift on their terms.
"This is a significant improvement in our associates' quality of life, and it is another way that we are differentiating ourselves from other retailers," McFarland added.