7:00-9:00 pm: Lowe's Canada Pub Night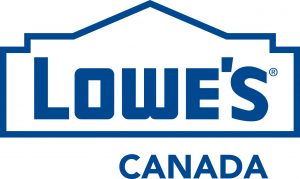 Location: The Barn, The Gardens at The Pillar and Post
It's a Hardlines Tradition: we gather everyone each year before the Conference to share a drink and get to know one another better at a unique location. This year, we meet at the Barn, an exciting new rustic space featuring beautifully salvaged barn boards from barns around Ontario. It's at the nearby Pillar and Post Resort. Come meet our Outstanding Retailer Award Winners, some of the Speakers, our Conference Sponsors, and of course, the Hardlines Team! The Pub Night is courtesy of Lowe's Canada.
Proof of vaccination is required for this event. Please ensure that you bring your vaccine receipt, ID and a mask.

8:00-9:00 am: Breakfast and Registration
9:00-9:15 am: Welcome

9:15-10:00 am: Doug Stephens, Retail Prophet
The Future of Retail Post-COVID
10:05-10:50 am: Michael McLarney & Bill Morrison, Former Lowe's Canada & Ace Canada executive
A Look at the Issues Facing Home Improvement Retail

10:50-11:15am: Networking Break

11:15-12:00 pm: Peter Norman, Chief Economist, Altus Group
Economic Trends and their Impact on Housing & Reno Spending
12:00 pm-1:00 pm: Lunch
1:00-1:45 pm: Jamal Hamad, The Home Depot Canada
The Interconnected Pro
1:50-2:35 pm: Marc Macdonald, Lowe's Canada
Taking Care of Your People through the Pandemic
2:35-2:45 pm: Closing Remarks 

4:30-6:00pm:  Industry Reception presented by Home Hardware 



6:00-9:00pm: Outstanding Retailer Awards (Separate ticketed event)
Honouring the best retailers in the country, the Outstanding Retailer Awards (ORAs) are the industry's only independent awards program dedicated to celebrating the achievements of hardware, home improvement and building supply dealers in Canada.


8:00-8:45 am: Breakfast

8:45-9:00 am: Welcome

9:00-9:45 am: Rob Faries, GG's Ace Hardware & Building Centre
A Front-Line Retail Case Study!
9:45-10:30 am: Doug Anderson, Peavey Industries
The Evolution of a New National Retail Player
10:30-11:00 am: Networking Break

11:00-11:45 am: Kevin Macnab, Home Hardware Stores Limited
An Insider's View of this Giant Home Improvement Retailer
11:45-11:50 am: Closing Remarks