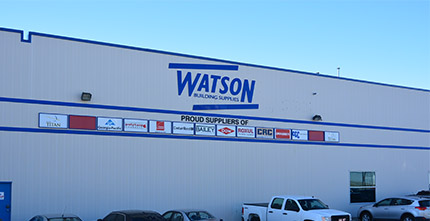 TUCKER, Ga. — A U.S. gypsum supply dealer is buying up this country's largest GSD network. GMS Inc., a distributor of wallboard and suspended ceilings systems operating in 42 American states, has announced its intention to acquire 100% of WSB Titan. The deal is worth about US$627 million ($800 million).
Titan, which is headquartered in Vaughan, Ont., just north of Toronto, serves the residential, commercial, and institutional markets with wallboard, insulation, lumber, roofing, steel framing, and other complementary building products, representing Watson Building Supplies there, plus Shoemaker in Alberta. The third key partner, Le Groupe Beauchesne in Quebec, is not part of this deal.
GMS head Mike Callahan will continue to serve as president and CEO of the combined company. Titan President Doug Skrepnek will become president of GMS Canada, reporting to Callahan.
(More on this astounding takeover in Monday's edition of our paid-circulation Hardlines weekly e-newsletter. Don't you miss out! If you're not already getting Hardlines every week, click here now for a free four-week trial to be sure and stay in the know!)