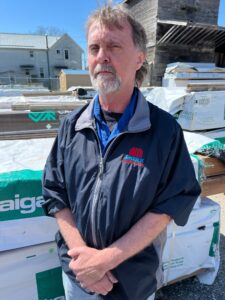 Last week, Hardlines interviewed Guy Sherk, president of the 213-year-old Sherk Lumber Co. in Port Colborne, Ont.
Guy Sherk represents the 7th generation of his family to run the business. His father, Ron Sherk, died in 2021 just a few weeks away from turning 90.
This business started as a mill in 1810. Hardlines is trying to identify the oldest continuously family-run home improvement retail operation in Canada. We think Sherk TIMBER MART might be it. If you know of other, older yards, please send details to steve@hardlines.ca.