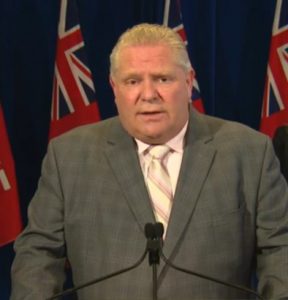 Ontario Premier Doug Ford has announced he will raise the province's minimum wage to $15 an hour effective Jan. 1, 2022. The minimum wage is currently $14.35 per hour. While on the side with the announcement, the Liberal opposition was quick to criticize the delay in making the change.
In 2018, the Liberals, under then-Premier Kathleen Wynne, tried to put through the increase, but the plan was reversed when Ford and the Progressive Conservatives took power a year later.
While the move is being cheered by some, many employers, especially small businesses and retailers, are decrying the rise, including the Canadian Federation of Independent Business. A spokesperson for the CFIB told CP24 that businesses were surprised by the move and felt they were not adequately consulted.