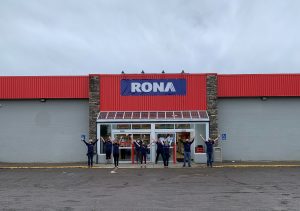 While the sale of Lowe's Canada by its parent, Mooresville, N.C.-based Lowe's Cos., has the media buzzing and competing retail groups on alert, many RONA affiliate dealers are welcoming the news of the new ownership.
Lowe's sold the Canadian division to Sycamore Partners, a New York investment firm, in a deal that is expected to close early in the new year.
The Lowe's business in Canada consists of about 450 stores, almost half of which are affiliate dealers. They range from small local hardware stores to some of the largest networks of regional dealers in the country and their collective sales are huge.
RONA management is currently meeting with the dealers to outline the opportunities available to them under the new regime.
(We'll have more stories on the impact of the sale of Lowe's Canada in Monday's edition of our weekly Hardlines newsletter. If you're not already a subscriber to our Hardlines weekly, click here to make sure you're getting the full story!)