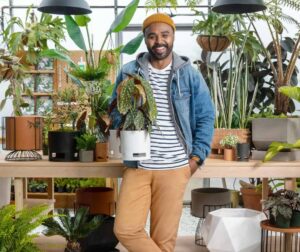 Target stores in the U.S. have upped their garden centre game, slightly. It's a rare Target incursion into the world of Lowe's and Home Depot.
Live goods? Not so much. Target's garden centre plants aren't really "live." They are plastic. However, they are up-market. Target has developed the line with "plant stylist" and author Hilton Carter, who has worked with Lowe's before. Carter is a well-known presence on social media, with a reported half a million Instagram followers.
Target says in its press releases that there is a large customer base that wants to have plants around their homes, but feels they have no luck keeping them alive. Carter also has designer planters for real, live plants.