Throwback Thursday is a weekly feature in which we dip into the Hardlines Weekly Report archives.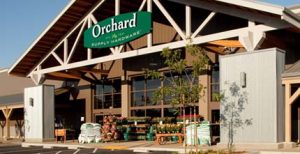 In our Aug. 19, 2013 issue of Hardlines we ran a story with the headline, "Lowe's closer to acquiring Orchard Supply." Ten years ago, Lowe's was about to acquire "the majority of the assets of Orchard Supply Hardware (OSH), including 72 stores, for approximately US$205 million in cash."
The well-known retailer, founded in the 1930s, had built up a significant store base in California, Oregon, and Florida. But it was virtually bankrupt. Lowe's clearly viewed OSH as a bargain-priced opportunity to shore up its store count in weaker regions. It planned to operate OSH as a standalone division. Five years later, in 2018, Lowe's decided to close all of its OSH stores.