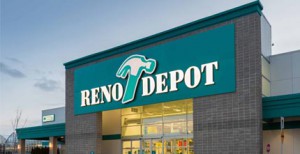 In the first week of May, 10 years ago, Hardlines had a special report on RONA's "repositioning of the Réno-Dépôt banner in Quebec."
Why was this "repositioning" necessary? Because, we reported, "Over time, Réno-Dépôt's differentiation from RONA's other big boxes [had been] eroded." We reported that the 20-unit chain had lost some of its "strong appeal for contractors and heavy DIYers.
"It's about going back to the core competency of Réno-Dépôt," said RONA's Dominique Boies. Boies made clear Réno-Dépôt's need for a new direction. "We must go back to case quantities, job lots. [Contractors] want the product in stock. They don't want to wait." Boies is now CEO and CFO of Enerkem, a biofuels company.