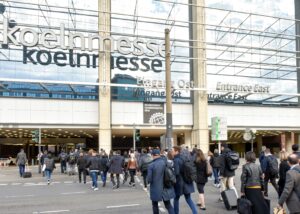 Registration is now open for exhibitors at the International Hardware Fair in Cologne, Germany, in 2024. Vendors looking to expand their markets can take advantage of advance pricing to get a spot at one of the world's largest hardware and tool shows.
The show specializes in the following product segments: hand tools, power tools and accessories; workshop and factory equipment and industrial supply, protective equipment; fastening and fixing technology, building and furniture fittings; interiors and furnishings, sanitary ware and fittings, chemical products, building materials, elements, accessories and outside structures, automotive supplies and accessories, smart home; and industry services.
Click here to register, or contact North American rep Kym Selph, sales and project manager for the event, 312-546-3957. The International Hardware Fair runs from March 3 to 6, 2024, in Cologne, Germany.