Hardlines represents the North American Retail Hardware Association (NRHA) in Canada. The NRHA has been serving the needs of independent hardware retailers in Canada and the United States for more than 119 years. Our purpose is to help independent home improvement retailers become better and more profitable merchants. We accomplish this goal by providing members with a wide array of educational and training programs, financial management resources, and human resource tools that are all available online with unlimited access, all with your NRHA membership.
NRHA CANADA – What You Get for Your Membership
As a member of the NRHA, you have unlimited access to a number of valuable training through the member-only portion of nrha.org. These include:
Basic Training Series
The Basic Training Course in Hardware Retailing and Basic Training Course in Building Materials Retailing are comprehensive product knowledge programs that provide employees with the skills and confidence they need to be successful on the sales floor or in the lumberyard. Each course includes up-selling and add-on selling techniques, selling skills, product photos and descriptions, frequently asked questions and merchandising techniques, with a focus on eight core hardline categories in the Basic Training Course in Hardware Retailing, and nine building materials modules in the Basic Training Course in Building Materials.
Project PRO
Increase transaction sizes and customer service with Project PRO, a project sales training program. Employees will learn how to complete and sell 15 of the most common DIY projects, improving their ability to relate to your customers' needs and positioning them as project experts.
NRHA also offers courses on:
Selling Skills
Merchandising
Basic Retail Accounting
Basic Retail Pricing
Inventory Management
Loss Prevention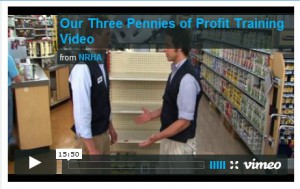 Our Three Pennies of Profit
Our Three Pennies of Profit is one of NRHA's longest running training programs. This 15-minute video is designed to communicate the fundamental elements of profit and loss to employees. Great for new hires or as a refresher course for longtime employees, this video is sure to make an impact.
Individual Offerings
NRHA also offers a variety of resources and programs that retailers can take advantage of regardless of membership status on an individual basis through our Retail Leadership Institute. The institute exists to offer advanced educational opportunities to help future industry leaders gain skills and confidence to grow within their organizations toward a successful future. For more information on any of the programs below, email Scott Wright at swright@nrha.org or visit nrha.org/rli.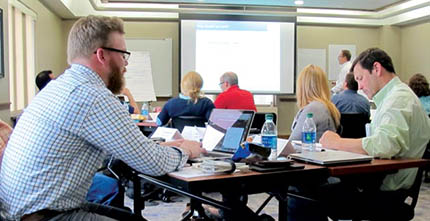 Foundations of Leadership Program
Retail Management Certification Program
Roundtables
TeamBuilder
Industry Research and Studies
NRHA conducts industry research annually to help independent retailers learn more about a wide range of topics and industry data that will help them grow. This research is also one way that NRHA can advocate issues retailers face with the rest of the channel.
Home Sweet Home Studies
Employee Compensation Report
Tariff Study
Merchandising for Profit
Succession Planning Study
2019 Cost of Doing Business Study
The 2019 Cost of Doing Business is the latest industry benchmarking study allowing you to compare your company's financial results to industry averages. In addition to the complete report, you also have exclusive access to the study's online calculator, which allows you to plug in your company's financial results and compare to industry averages.
For more information about NRHA click here.
Click here to get the latest Canadian news from Hardware Retailing magazine!
Become a Member of NRHA Canada
Membership is available to any independent hardware or home improvement dealer in Canada for the incredibly low cost of just $325 per year. If you have more than one store, additional stores can be added for only $195 per year. There's no limit to the number of staff you can sign up at each store for that membership fee. Click here to apply now!